Christian activists divided over USCIRF recommending India as 'country of particular concern'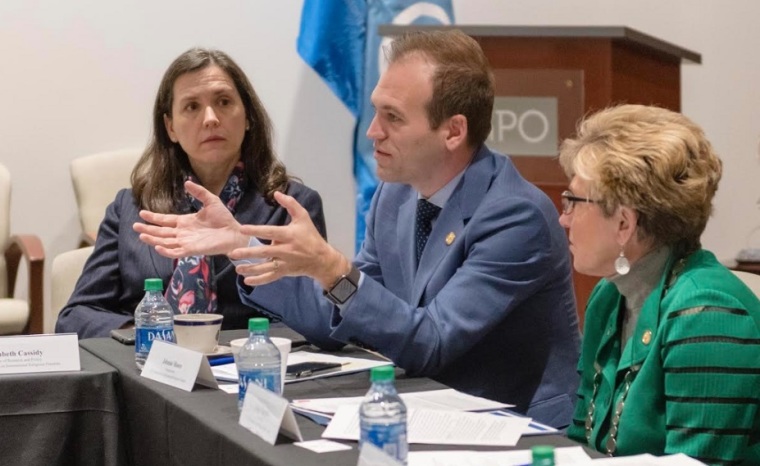 Christian activists are divided in their responses to the U.S. Commission on International Religious Freedom again recommending the State Department place India on its list of "countries of particular concern" for the worst violations of religious freedoms in 2020.
In its latest report, the bipartisan commission mandated by Congress to advise lawmakers and the federal government recommended for the second year in a row that the administration impose targeted sanctions on Indian individuals and entities for "severe violations of religious freedom."
"In 2020, religious freedom conditions in India continued their negative trajectory. The government, led by the Bharatiya Janata Party, promoted Hindu nationalist policies resulting in systematic, ongoing, and egregious violations of religious freedom," notes the report. 
USCIRF warned that mobs attacked Christians, destroyed churches and disrupted worship services as they were "fueled by false accusations of forced conversions."
"In many cases, authorities did not prevent these abuses and ignored or chose not to investigate pleas to hold perpetrators accountable," the report states. "This contributed to increased mob attacks and a fear of reprisal against those coming forward. Religious minorities remain concerned about the potential for a national anti-conversion law and additional state-level statutes."
Before the report's release, there was concern from some activists that USCIRF was being pressured to drop India's CPC recommendation. 
In a statement, the Federation of Indian American Christian Organizations applauded the recommendation, noting that Hindu nationalists are afforded unofficial protection from the BJP for their vigilantism against the Christian population. 
"Meanwhile, India-based organizations have reported that the attacks on churches and prayer meetings have dramatically gone up from even last year," FIACONA said in a statement Wednesday.
"The justice system has often failed to defend the rights of persecuted Christians and other minority religions. Police have joined in mob violence against Christians, filed reports against the victims, and courts have given favor to the attackers."
India ranks as the 10th-worst country in the world when it comes to Christian persecution on Open Doors USA's 2021 World Watch List as there have been hundreds of incidents of Christians being harassed or persecuted for their faith in the country since the rise of the BJP party in 2014. 
FIACONA points out that India's anti-conversion laws, passed in several states, have been "weaponized' to stop conversions of any kind, while forceful conversion to Hinduism are applauded.
In total, India's Christians suffered "225 incidents of religiously motivated violence" in just the first 10 months of 2020, many at the hands of vigilante mobs, according to FIACONA. 
An additional report from the legal organization ADF India found that from the time the Hindu nationalist BJP rose to power in 2014 through 2019, more than 1,400 incidents of religious persecution against Christians took place. 
During the height of the COVID-19 pandemic, Christians in rural areas faced more opposition than ever due to their faith. Advocates warned that in some instances, Christians and other non-Hindus were denied COVID relief. 
"With all of these considerations in mind, FIACONA whole-heartedly agrees with USCIRF in their decision to continue the designation of India as a CPC for the year 2021," the group said in a statement emailed to The Christian Post. 
The Trump administration had rejected the USCIRF recommendation to designate India a CPC last year when it released its determinations in December. 
Additionally, the Indian government and its allies have reportedly pressured USCIRF to reverse its recommendation to label India as a CPC. 
Currently, the State Department has designated 10 countries as CPCs: Burma, China, Eritrea, Iran, North Korea, Pakistan, Saudi Arabia, Tajikistan and Turkmenistan.
In the 2021 report, USCIRF Commissioner Johnnie Moore, an evangelical public relations executive and religious freedom advocate, expressed concern with USCIRF's recommendation on India. 
"Of all the countries in the world, India should not be a 'country of particular concern,'" Moore wrote. "It is the world's largest democracy and it is governed by a pristine constitution. It is diversity personified and its religious life has been its greatest historic blessing. Yet, India does seem to be at a crossroads."
"Its democracy — still young and freewheeling — is creating through the ballot box difficult challenges for itself. The answer, of course, is for India's institutions to draw upon their rich history to protect their values. India must always resist allowing political and intercommunal conflict to be exacerbated by religious tensions. India's government and people have everything to gain and absolutely nothing to lose from preserving social harmony and protecting the rights of everyone. India can. India must."
Archbishop Joseph D'Souza of the Anglican Good Shepherd Church of India, who serves as the president of the All India Christian Council, voiced his opposition to the USCIRF recommendation. 
Though admitting India is not "perfect" and has "made mistakes along a complicated path," D'Souza said to put the country "on the same plane as communist China or the Islamic Republics of Iran or Pakistan reaches a level of absurdity that is almost incomprehensible."
"While it might have been well-intentioned, the decision of the US Commission for International Religious Freedom is misguided," he argued. "The constituency I represent finds this determination by USCIRF unhelpful and inappropriate, particularly at this time when religious polarization and division are increasing around the world and in India. Major democracies need to engage each other with respect and understanding."
In a statement to CP, John Prabhudoss, the chairman of FIACONA, called Moore's statement included in the report "detrimental to the interest of the church in India."
"Unfortunately, he erred in his judgment by ending up supporting a radical religious extremist agenda of the Hindu nationalists instead of standing by the victims of the religious extremism," he said. 
Moore responded to the criticism, telling CP that his comment "was not intended to contravene the work of the Commission but to add some additional, important perspective regarding the world's largest democracy and Asia's most important country." 
"As for accusations that the Indians were pressuring USCIRF on the CPC designation," added Moore, "that's awfully hard for them to do when they won't let the Commission visit, won't meet us, and won't even communicate with us officially. The Indian government should instead engage with the Commission in good faith."