Christian Actor Eduardo Verastegui May Run for President of Mexico in 2018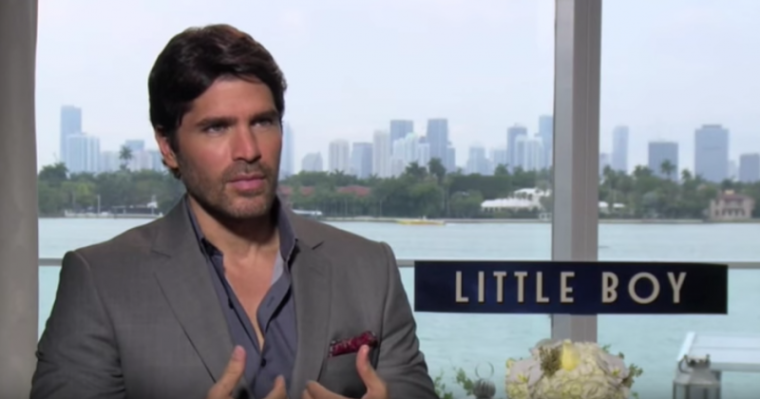 Actor, filmmaker and outspoken Christian Eduardo Verastegui is reportedly considering being a candidate for president of Mexico next year.
Verastegui, the filmmaker behind the 2015 faith-based film "Little Boy," has been in talks with Social Encounter Party (Encuentro Social), a newly formed political party in Mexico, over the possibility of being their candidate for president in 2018. Mexican news sources are now saying the possibility is closer to becoming a reality because the party leadership is calling his run "probable."
Hoy Tamaulipas, a newspaper from Verastegui's hometown, reported that the Social Encounter Party announced a possible presidential run with Verastegui, along with famous Mexican Christian singer Jesús Adrián Romero.
"Approaches have been made to the national leadership, and we are conducting dialogs [with Verastegui] to see if there are points of agreement for participation" Rigoberto Rodríguez Rangel, party chairman for the state of Tamaulipas, said at a press conference held in November.
Rodríguez Rangel said Verastegui is "supported by part of the society and businessmen who have approached the Social Encounter Party."
Although there's been a lot of press surrounding his run, Verastegui has remained mum and hasn't mentioned it on any of his social media channels. And during an interview with Nacion 321 last month, the actor said, "the political arena isn't my arena."
Last week, however, the president of the Social Encounter Party again announced that Verastegui's candidacy is still being considered. Mexico's presidential election will be held on July 18, 2018.
"The president of the Social Encounter Party, Hugo Éric Flores, confirmed that if a coalition with the National Regeneration Movement Party is not realized, they will go alone into the 2018 electoral contest, and probably with Eduardo Verástegui as their presidential standard-bearer," Mexico's El Universal newspaper reported on Dec. 9.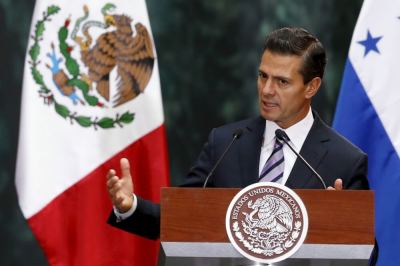 Since President Enrique Peña Nieto's election in 2012, Andrés Manuel López Obrador, a far-left frontrunner, has been  considered to be the strongest candidate for president. Former Mexican finance secretary, José Antonio Meade, also announced that he will run as a candidate for the ruling Institutional Revolutionary Party.
Verastegui, 43, has devoted himself to promoting life, family and his strong Christian faith since re-dedicating himself to Christ after leading a very successful career as a Mexican TV star, "heartthrob," model, and singer in the 1990s. He immigrated to the United States to further his career by creating and starring in wholesome content. He produced and took a lead role in the acclaimed 2006 movie "Bella," a pro-life film.
Next year's election will be the first time the Social Encounter Party will participate in presidential politics. Verastegui is considered "a perfect fit" for a candidate representing Mexico's newest national party because their platform is to "reconcile political activity with the ethical principles and values based in the building block of society: the family."
Follow Jeannie Law on Twitter:
@jlawcp