Christian artists support Justin Bieber's gospel release, 'thankful' he's sharing the Good News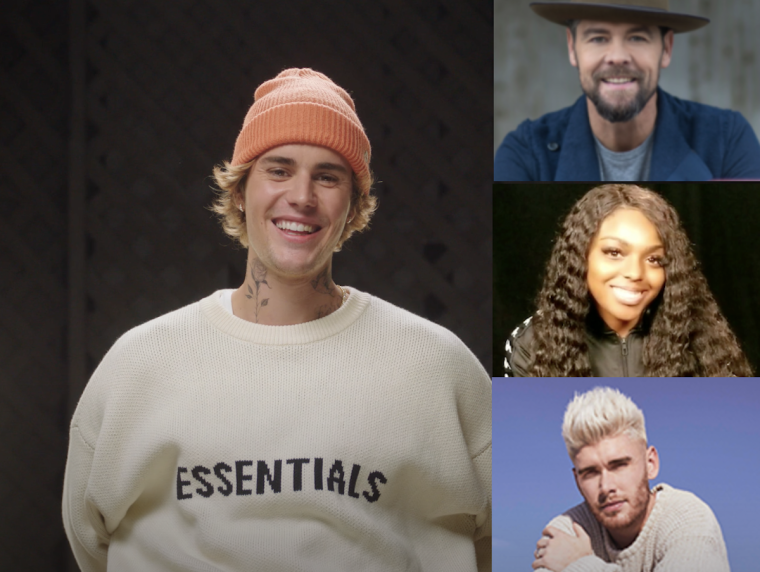 Justin Bieber surprised his millions of fans Easter Sunday by releasing his first-ever gospel EP titled Freedom, and artists in Christian music have been praising the pop star for boldly sharing his faith with his mainstream audience. 
Two-time Grammy Award-winning artist Jason Crabb, whose single "Just As I Am" is climbing the CCM charts, celebrated the young singer and his new release.
"The message of Jesus Christ is for everyone. When you find the love of Jesus, you can't help but share it," Crabb told The Christian Post of why he believes Bieber released a faith-based album. 
"I am so thankful that Justin will be sharing this Good News that he has found," Crabb added.
Colton Dixon, whose new No. 1 single "Devil Is A Liar" resonates with a line in Bieber's EP, said he thinks Bieber's Freedom is "great."  
"I personally loved the EP, but what I love even more is Justin's willingness to be so open about his spiritual journey," Dixon told CP. "No one is perfect, but to see someone as popular as Justin declaring that Jesus is the only way is inspiring."
The six songs on Bieber's record include collaborations with artists such as Beam, Brandon Love, Chandler Moore, Pink Sweats, Tori Kelly and Lauren Walters. Each song features a strong Christian message, including one track that features mild language. 
Another unique guest on the album is Bieber's pastor and longtime mentor, Judah Smith, leader of Churchome. 
Reach Record's first lady, Wande, likewise celebrated the music.
"I always am a fan when someone does something for Jesus in the field they're gifted in. Freedom is my favorite," she added.
Christian rap newcomer, Hulvey, echoed his label mate.
"I loved Freedom because it was honest and I could feel God's presence while listening to it," he shared with CP.
The Brunswick, Georgia-native went from being a college dropout to scrubbing toilets at Publix to now releasing his debut album, Christopher, on April 9. He thinks Bieber's outward evangelism is admirable.    
"I think it's beautiful that he uses his platform for Christ and is open about how He's changed his life," Hulvey added.
Freedom features some emotional prayers and declarations from Bieber as well.
In the song "We're In This Together," the 27-year-old singer is heard praying over his listeners.
"I pray for every single person listening to this song right now. I pray for peace. I pray for joy. I pray for confidence. I pray for reassurance," he petitioned. "Thank you so much for the person listening to this right now. I pray that you will bless them. Bless their mind, their finances, bless their family, bless their sons, bless their daughters, bless their moms, bless their dads, bless their grandparents." 
He added: "God, I just pray for an overwhelming sense of your presence in their home right now, an overwhelming sense of your peace that says everything is going to be alright. In the name of Jesus."
"American Idol" alum turned worship Pastor, Phil Stacey, who recently released his new single "Let It Be Me," recalled praying for the pop star after he faced a string of mishaps which began in late December 2013 when he was arrested for the assault of a limousine driver in Toronto, Canada, and ended in July 2014, when Bieber pleaded no contest to a misdemeanor vandalism charge for an egging incident and agreed to pay $80,000 in damages. His probation for that case finished in November 2015.
From that point up until 2020, Bieber stayed off the road and then got married to model Hailey Baldwin. 
"I celebrate the hope that Justin Bieber has found in Christ!" Stacey commented. "I remember praying for him during his very public moments of crisis. I remember believing and claiming that God had something very special for this talented young man."
"I'm grateful to see what God is doing in his life," he concluded. "He's got an enormous platform and only God knows how many people He is speaking to through him."
The EP Freedom comes on the heels of Bieber's latest full-length album, Justice, which was released last month. Since the secular album is doing well on several charts in the U.S., few expected something new so quickly, let alone a gospel release.