Christian author Dave Hollis dies at 47; ex-wife Rachel Hollis asks for prayers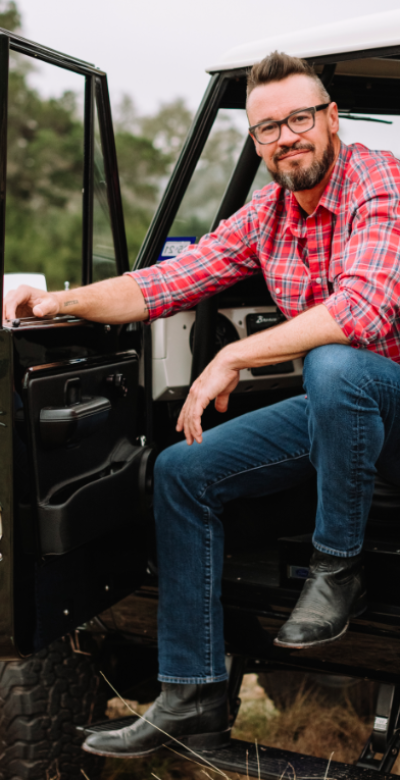 Dave Hollis, Disney's former president of worldwide distribution, a Christian author and the ex-husband of Girl Wash Your Face author Rachel Hollis, has died at 47.
A representative for Hollis' family said he died peacefully Saturday night at his home outside Austin, Texas, according to The Hollywood Reporter.
Hollis was recently hospitalized for heart-related health issues, though no exact cause of death has been revealed.
"We are devastated," Rachel Hollis wrote on Instagram. "I have no words and my heart is too broken to find them. Please wrap the kids in prayers as we try and navigate through the unthinkable."
Dave Hollis worked for Disney from 2011 to 2018, leading the theatrical distribution during his time with the company. He helped launch box-office hit franchises such as "Frozen," "Black Panther" and the "Avengers" series.
In 2018, Hollis left Disney so his family could relocate to Texas and run Chic Media alongside his then-wife, Rachel, an author, motivational speaker and social influencer. 
The couple was married for 16 years before they announced their split in June 2020. They have four children: sons Jackson, Sawyer and Ford, and daughter Noah.
Hollis wrote two self-help books, Get Out of Your Own Way and Built Through Courage: Face Your Fears to Live the Life You Were Meant For, along with a children's book, and hosted a podcast titled "Rise Together" in the years leading up to his death.
In a 2021 interview with The Christian Post, Hollis opened up about how his highly-publicized divorce brought him closer to God.
"2020 was the hardest year of my life, outpacing any other year by a factor of 100," he told CP. "But it was also the best. As I look back, 18 months removed from the hardest things that I've ever been through — I don't want to relive them, but I can sit here today with a wild amount of gratitude for having gone through them, because of the way that it brought me to my knees and drew me closer to God."
"Telling people that you have faith is something that is easy until you go through really, really hard things," he said. "I realized how much stronger my faith could be because it had been tested."
He cited James 4:8, which reads, in part: "Come near to God and He will come near to you."
"I found myself, because of the conditions around me, closer to God than I'd ever been. And in that, I developed faith that the things that I would need in this journey would show up when I needed them. When you do that, you find God in unexpected places."
At the time, he reminded those needing encouragement that "God put you here for a very, very specific reason," adding: "He's given you the tools to achieve something greater than you can even believe if you can believe it yourself."
"Part of that is understanding that you are a limited edition, one of one, there is no one like you, with your wiring, with the way you think or feel, the way you love, the experiences that you've had," he continued.
"There is an opportunity to step closer to that purpose that only you can live out on this Earth. … I want to encourage people to step closer every day to that purpose and find exactly where God wants them to be."