Christian Bakers Who Refused to Make Cake for Lesbian Wedding Found Guilty of Discrimination; Will Have to Pay Up to $150K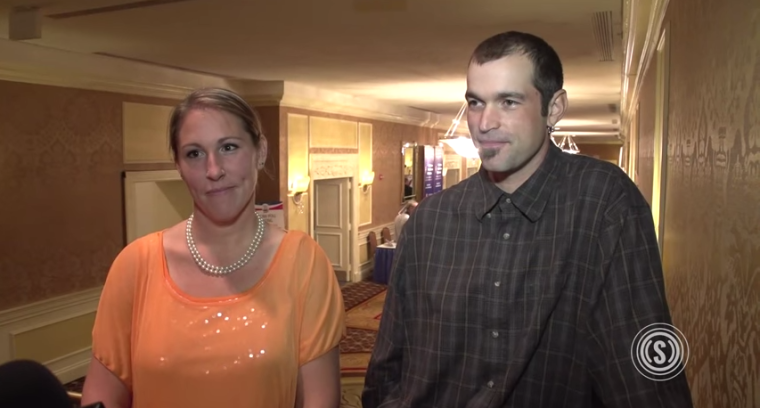 Christian owners of a bakery in Gresham, Oregon, who were forced to close their business in 2013 due to backlash over their refusal to bake a cake for a lesbian wedding based on religious objections, were found guilty of discrimination Monday and now have to pay the couple up to $150,000 in fines.
The Oregon Bureau of Labor and Industries announced that the owners of Sweet Cakes by Melissa bakery, Aaron and Melissa Klein, will have to pay the sapphic couple. Whether or not they pay the maximum $150,000 fine will be determined at a hearing on March 10 BOLI spokesman, Charlie Burr, told USA Today.
Laurel Bowman alleged in January 2013 that Sweet Cakes refused to sell her and her fiancée a cake for their upcoming wedding and that Aaron Klein called their relationship an "abomination unto the Lord."
Later that year, Bowman filed an anti-discrimination complaint with BOLI charging that the Christian couple had violated the Oregon Equality Act of 2007. Burr noted that although the owners of Sweet Cakes by Melissa are religious, the bakery is not recognized as a religious institution under law.
"Oregonians may not be denied service based on sexual orientation or gender identity. The law provides an exemption for religious organizations and schools, but does not allow private businesses to discriminate based on sexual orientation," said Burr.
During a panel discussion at the Values Voter Summit in Washington, D.C. last October, Aaron talked about the couple's Christian faith and what Melissa's bakery meant to her before they were forced to shut down after gay activists aggressively badgered and harassed their clients until they no longer wanted to do business with them.
"The boycotting, the harassment. I mean, quite frankly, they didn't just harass us they harassed the other wedding vendors that we did business with," Aaron told the audience. "It cut off our referral system; we had to shut the shop down. … We're facing in excess of $150,000 in damages for this, just for simply standing by my First Amendment rights. ... My attorney likens this — he calls it economic terrorism."
One harassing email the couple received in June 2014 reads: "You stupid Bible thumping, hypocritical [expletive]. I hope your kids get really, really, sick and you go out of business."
"I can't say it more forcefully," Aaron continued, "what it came down to was that [my wife] has a God-given talent to create a work of art to celebrate a union between two people. And to use that in a manner that would be in the face of what the Bible says it should be, I just couldn't in good conscience agree to do it."
Shortly before the couple was forced out of business in 2013, Aaron said he had apologized for wasting the lesbian couple's time and explained that they don't participate in same-sex marriages based on religious grounds. "(I) honestly did not mean to hurt anybody, didn't mean to make anybody upset, (it's) just something I believe in very strongly."