Gay Activists Used 'Mafia Tactics' to Shut Down Bakery, Says Christian Couple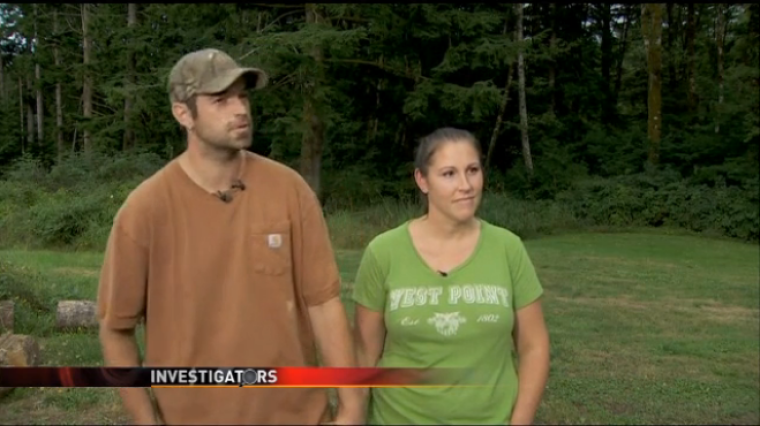 Speaking publicly for the first time since gay activists forced a shutdown of their bakery because they refused to bake a wedding cake for two lesbians, Christian couple Aaron and Melissa Klein said their business was killed with "mafia tactics."
"There's a lot of closed-minded people out there that would like to pretend to be very tolerant and just want equal rights," said Aaron Klein as he held hands with his wife, Melissa, in an interview with KATU from their home this week.
"But on the other hand, they've been very, very mean-spirited. They've been militant. The best way I can describe it is they've used mafia tactics against the business. Basically, if you do business with Sweet Cakes, we will shut you down," he said.
The Kleins and their business have been under fire since news broke in February that they had refused to bake a cake for a lesbian couple due to their Christian faith which characterizes homosexuality as a sin.
"I didn't want to be a part of her marriage which I think is wrong," Aaron Klein told KATU.
"I am who I am and I want to live my life the way I want to live my life. I choose to serve God and I believe in the Bible. And I believe what it says and I want to live by that," said Melissa.
"I don't want to shove it down anyone else's throat or anything like that," she added. "I would hope to have the same respect, you know, that things don't have to be shoved on me and force me to do something I don't want to do."
Gay activists, however, have refused to accept the couple's faith as an excuse for not baking the wedding cake for the lesbian couple and celebrated the shutdown of the bakery after it made the news.
"I wish Aaron and Melissa Klein the best in their future endeavors, but truly elated that they are closing down their bakery. There was no reason for Aaron to reduce a lesbian couple to tears while refusing to provide a cake for their wedding (he referred to them as abominations)," wrote Chelsea Hoffman in an All Voices op-ed on Sunday.
The couple claim that even after the protests and mafia tactics finally forced them to shut down their store on Saturday, they were still facing aggressive attacks as they packed up their belongings to move on Sunday.
Someone broke into their bakery truck and ransacked it on Sunday evening. The incident was confirmed by the Clackamas County Sheriff's office according to KATU, but no one has been arrested.
Despite everything, however, the couple hopes to continue doing work from their home and remain faithful that God will work things out for them.
"It's one of those things where you don't want to see something that you've put so much work into go belly-up, but on the other hand, I have faith in the Lord and He's taken care of us up to this point and I'm sure He will in the future," said Aaron.
"I hope that if nothing else, we've given people that believe the way we believe the strength to stand up," said Aaron. "I believe that we're living in a time that's very hostile towards Christians. Our First Amendment rights are being stripped away and I'm willing to stand up and take this fight."