Hawk Nelson Showcases 'Desire to Run After God' in New Lyric Video for 'Sold Out'
Hawk Nelson Showcases 'Desire to Run After God' in New Lyric Video for 'Sold Out'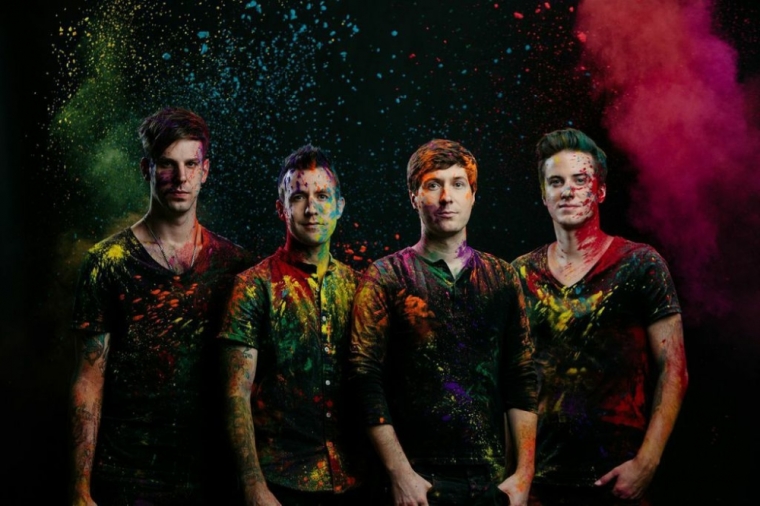 Christian band Hawk Nelson debuted a lyric video for their new song "Sold Out" on the Christian website NewReleaseTuesday.com in what lead vocalist Jon Steinhard said reveals the Christian band's commitment to God on Monday.
The new video features colorful backdrops with lyrics that include: "In a world full of followers I'll be a leader, in a world full of doubters I'll be a believer." Steingard, who created the new video, said that "Sold Out" is among his favorite songs on Hawk Nelson's latest album, Diamonds.
"'Sold Out' is one of my favorite songs on the record because it speaks so boldly and unequivocally about our desire to run after God, regardless of culture or circumstance," the singer said in a statement.
Furthermore, during an interview with The Christian Post earlier this year, Steingard revealed that "Sold Out" was inspired by a revelation pertaining to his faith versus the demands of his career.
"I wrote it on an airplane," the singer explained. "I was spinning my wheels when my job is to run after Jesus, setting all that other stuff aside."
The latest single adheres to a pattern of strong messages about faith and love found throughout Diamonds, Hawk Nelson's seventh studio album.
"It's the most message-oriented album we have done," Steingard told CP. "We have gotten a bit older, and it is still fun; we are a high-energy band, but if we don't leave people with something a little bit more than that, then it rings a little hollow for me. Leaving a lasting impact and hearing stories from people about how God used one of our songs to bring some healing or comfort to them, honestly, is the reason why I love Christian music."
Meanwhile, Steingard has been at the helm of several other music videos from Hawk Nelson recently, including "Thank God For Something" and "Live Like You're Loved," which accrued over 100,000 views in just one week.
Watch the video for "Sold Out" here.