Christian band releases 'Make America Great Again' song encouraging nation to be God centric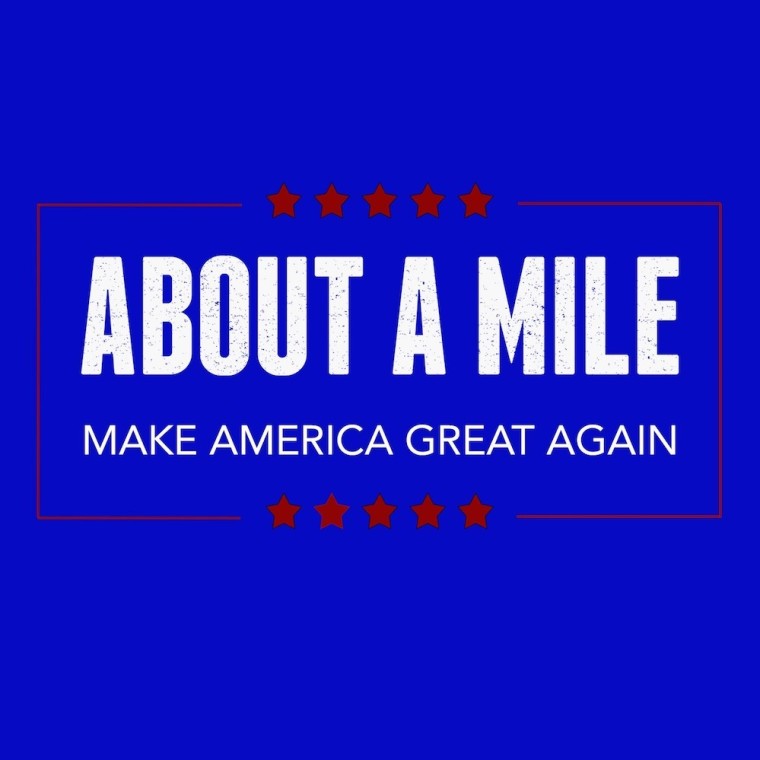 The Dove-nominated band About A Mile says their newly released single for "Make America Great Again" aims to point people back to God.
"It should be our agenda to 'Make America Great Again' by making America saved again!" frontman and guitarist Adam Klutinoty told The Christian Post on Thursday.
Produced and co-written by Grammy-nominated "Producer of the Year" Ian Eskelin, About A mile used the voice of the late President Ronald Reagan to kick off the track.
"If we ever forget we are one nation under God, then we will be a nation gone under," Reagan says on the track, which is a quote from a speech he gave at an ecumenical prayer breakfast in Dallas, Texas, on Aug. 23, 1984.
"This song is about keeping God at the center of our nation, and choosing to stand by our Bible instead of bowing to the world," Klutinoty said in a statement.
When CP asked why they chose President Trump's 2016 campaign slogan as the theme of their song, Klutinoty said it was because it's time for people stand up for righteousness.
"My brothers and I have been deeply apprehensive about the great dangers awaiting our country if we don't repent and turn from sin. We're sick of everyone obscuring the plans of the Lord with words without knowledge. We lack wisdom, wisdom God will give willingly if we aren't double-minded," Klutinoty told CP.
"We have the right to believe whatever we want, but I weep daily when I turn on CNN, the TV or the radio to hear about how far we've run from God," he continued. "We will perish! A double minded America shouldn't expect God to answer any of its prayers. We'll be driven by the wind and tossed aside."
"Love is here and now but we're witnessing a world unable to access it because they don't want God who IS love," Klutinoty asserted.
The band hails from Pennsylvania and says America can be greater than ever if people would only come together "as one nation under God."
The single's big pop chorus is combined with rap verses encouraging people to yield only to God and not the pressure of the nation.
"Let's Make America Great Again/Bow our hearts and lift our hands/To the only one who can/Make America great again/Together we will stand/One nation under God/Make America great again," About A Mile belt out in the song's chorus.
About A Mile's biggest-selling Christian album debut to date is from there 2014 sophomore recording, Trust You All The Way. The band has been featured in the biggest first-quarter tour Winter Jam and their song "Born To Live" has been heard by over 174 million people.
The band consists of three brothers – Adam, Luke and Levi Klutinoty who chose their name from the belief that Jesus carried his cross "about a mile."
For more on the band or their new single "Make America Great Again," visit www.aboutamile.com.