Christian Broadcaster Craig James Charges Discrimination After Fox Sports Fires Him for Opposing Gay Marriage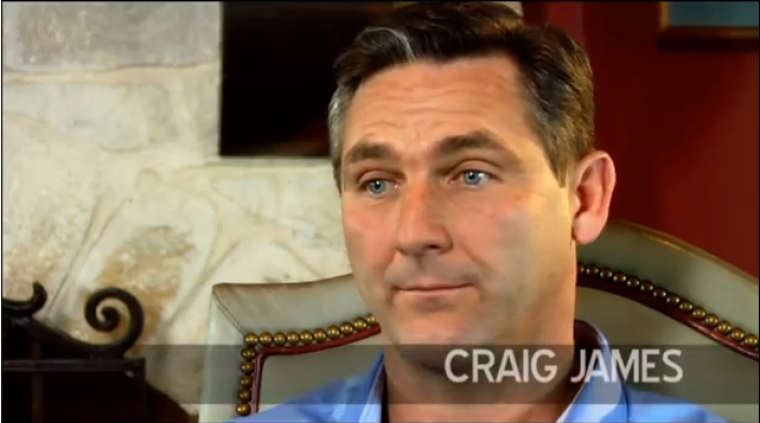 Former ESPN Broadcaster and one-time NFL player for the New England Patriots, Craig James, says he was "shocked" after Fox Sports Southwest fired him over two weeks ago for publicly declaring his Christian views opposing gay marriage.
"I was shocked that my personal religious beliefs were not only the reason for Fox Sports firing me, but I was completely floored when I read stories quoting Fox Sports representatives essentially saying that people of faith are banned from working at Fox Sports," James told Breitbart News in a report on Monday. "That is not right and surely someone made a terrible mistake."
In an announcement on Aug. 30, 2013, that has since been removed, Fox Sports Southwest stated that James would be joining its Fox College Saturday studio team rounded out by Erin Hartigan and Ex-NFL quarterback Tony Banks.
"We're excited to add Craig to the FOX Sports Southwest team," executive producer Mike Anastassiou noted in the announcement. "He's a talented broadcaster who I've admired throughout his career. His knowledge of college football and the experience he brings as an analyst will be a tremendous asset to our coverage."
A day after his first appearance on air, however, Fox Sports Southwest's general manager Jon Heidtke who had hired him, told James he had been fired. Top officials at Fox Sports, he said, were informed about comments James made about same-sex marriage during his failed bid for a seat in the U.S. Senate in 2012 and were uncomfortable.
In his comments last year, James maintained that homosexuality is a choice and those who engage in the practice will have to answer to God.
"I think it's [homosexuality] a choice, I do," said James in response to a question during the Texas debate.
"I think that you have to make that choice. But in that case right there, they are going to have to answer to the Lord for their actions. We should not give benefits to those civil unions," he added.
Despite his views, however, James said he has always acted in a professional manner with those who don't share his views.
"I have worked in broadcasting for 24 years and have always treated my colleagues with respect and dignity regardless of their background or personal beliefs. I believe it is essential in our business to maintain professional relationships with people from a diverse background and have tolerance for those of different beliefs. I have never discussed my faith while broadcasting and it has never been an issue until now," he said.
In a demand letter sent to Fox Sports Southwest on Tuesday and posted below, James' legal counsel from the Liberty Institute demand that he be reinstated within 48 hours, by Thursday, or face further legal action.
During his Senate run last year, James shared thoughts on his faith in a two-minute video posted on YouTube.
"I've been a believer of Jesus Christ my entire life," he notes in the video. "I really took a committed step in college through the Fellowship of Christian Athletes, and it's through that movement that I've had a daily walk with my Lord and Savior," he added.