Christian Couple Found Guilty of Discrimination for Not Baking Gay Marriage Cake Take Case to Supreme Court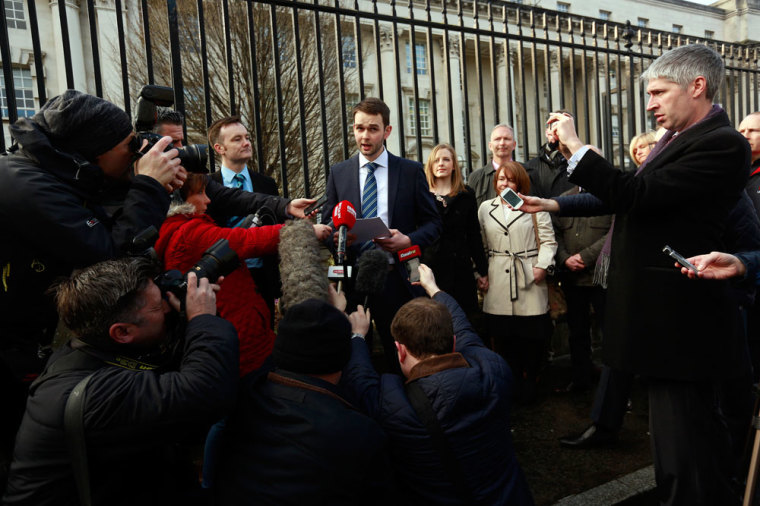 Daniel and Amy McArthur of Ashers Baking Company in Northern Ireland, who last year were found guilty of having discriminated against gay people for refusing to make a cake promoting same-sex marriage, are now bringing their case to the U.K.'s Supreme Court.
"The fact that the Supreme Court is willing to hear arguments is very encouraging and reflects the importance of the issues and the high-profile nature of the case," Daniel McArthur said.
The Christian Institute, which is funding the couple's legal defense, explained on Wednesday that the Supreme Court will hear legal arguments concerning the case over two days in October.
Ashers incurred $258,000 (£200,000) in legal bills, and was forced to pay $657 (£500) in damages to gay rights activist Gareth Lee, after the bakers had refused to customize a wedding cake with a pro-gay marriage slogan, stating that it stands against their religious beliefs.
The Court of Appeal in Belfast ruled in December 2016 that the original County Court judgment that found the McArthurs guilty of discrimination was to stand.
"The fact that a baker provides a cake for a particular team or portrays witches on a Halloween cake does not indicate any support for either," Lord Chief Justice Sir Declan Morgan argued at the time.
The Christian bakers argued that they are not "homophobic," which was one of the words lobbed against Daniel McCarthur and his wife. Mr. McCarthur explained, "I think whenever we've been called those names, the people calling them maybe don't fully grasp the arguments and what's at stake."
He added, "Or that, as Christians, how our beliefs affect every part of our lives, including running our business, and the decisions that we make in our business."
Deputy Director for Public Affairs at the Institute, Simon Calvert, said that the Supreme Court agreeing to hear arguments later this year is a "very important development" in the case.
"The Supreme Court does not consider every case which is brought to its attention and our legal team has already started to prepare for the crucial hearings which lie ahead," Calvert said.
"We understand the Supreme Court will hear initial arguments from which they will then determine if they are to grant a full appeal hearing," he continued.
"If the judges agree to the appeal it will take place immediately during the two days set aside for the case to be discussed.
Calvert further argued that that the original discrimination ruling undermines both religious freedom and free speech.
Last week a woman claimed that a new engagement cake for a gay couple had been refused by Ashers, though said that she is not planning to sue in this instance.
"The wording we requested was 'Gay marriage rocks! Happy engagement, Andy and Joe! Lots of love xxx.' We were thrilled when Ashers accepted our online order, and full payment of £23.40 plus £20 P&P, but the next day they sent the cancellation note and a refund," Grainne McCann said.
"My gut instinct told me the cake was refused because it celebrated gay marriage," she added.
The McArthurs have seen their business soar despite the controversies, Belfast Telegraph reported earlier this week, with profits rising to about $1.94 million in 2016, up from $1.68 million the previous year.
The baking company has also been able to maintain seven outlets across the country, and makes deliveries across the U.K. and the Republic of Ireland.