Christian Couple Who Lost Gay Marriage Cake Case Sees Profits Soar to Millions Despite Controversy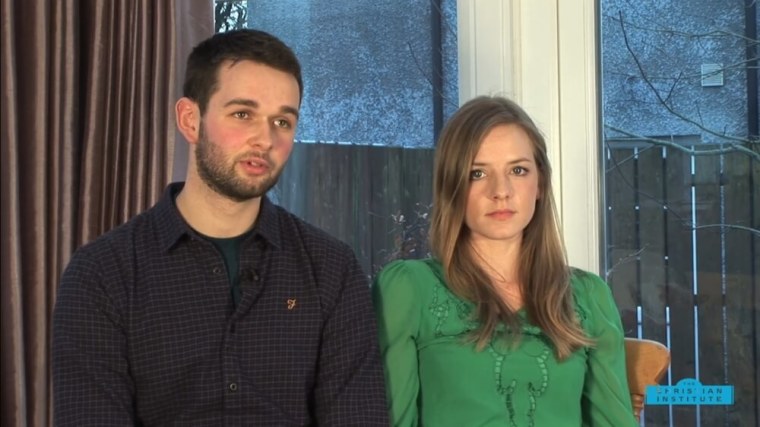 Ashers, the Northern Irish bakery run by a conservative Christian couple, saw a rise in profits and hit almost $2 million in 2016 despite losing a discrimination case over its refusal to make pro-gay marriage wedding cakes.
Belfast Telegraph reported on Monday that Ashers posted accumulated profits of £1.5 million for 2016 (about $1.94 million). The profits were up from £1.3 million ($1.68 million) the previous year.
Daniel and Amy McArthur, the Christian couple that runs the bakery, were found guilty of discriminating against a gay couple last year after they refused to make a wedding cake with a pro-gay marriage slogan.
The McArthurs lost their legal battle despite explaining that being forced to create the slogan would go against their religious beliefs. They believe marriage is a union between one man and one woman.
"I think whenever we've been called those names, the people calling them maybe don't fully grasp the arguments and what's at stake," Daniel McArthur said about about the bakers being branded as "homophobic."
"Or that as Christians, how our beliefs affect every part of our lives, including running our business, and the decisions that we make in our business."
Ashers recently found itself back in the news after Grainne McCann, a friend of one of the gay customers that successfully sued the Christian couple, revealed that she had a new order for a gay engagement cake turned down.
"The wording we requested was 'Gay marriage rocks! Happy engagement, Andy and Joe! Lots of love xxx.' We were thrilled when Ashers accepted our online order, and full payment of £23.40 plus £20 P&P, but the next day they sent the cancellation note and a refund," McCann claimed last week.
"My gut instinct told me the cake was refused because it celebrated gay marriage." 
As the Belfast Telegraph noted, the controversy surrounding Ashers, which became one of the leading religious freedom vs. discrimination law cases in the U.K., has not had an adverse effect on its business.
Beside the profits, Ashers is also able to maintain seven outlets across Northern Ireland, making deliveries across the U.K. and the Republic of Ireland.
Ashers points out on its website that its name has a biblical origin.
"Contrary to popular opinion we are not called Mr & Mrs Asher. Our name comes from the Bible. Asher was a tribe of Israel who had many skilled bakers and created bread fit for a king," the bakers explain.
"We help you cheer people up, say sorry or maybe even I love you, we make comfort food for rainy days and luxury items for that very special occasion. But day to day, we just do what we love doing. We bake."
Ashers does not make mention of same-sex marriage under its terms and conditions, but says that people may not send content or images for cakes which contain any "threatening, defamatory, blasphemous or pornographic material."