Christian Doctor Performs Exorcism on Woman; Believed the 'Devil Was Having a Real Go at Her'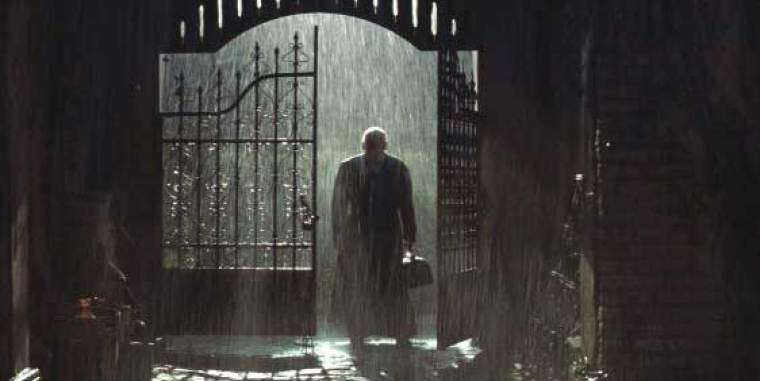 A British Christian doctor recently treated a woman by performing an exorcism on her.
Dr. Thomas O'Brien, 56, convinced the mother of one to visit his local Pentecostal church where he attempted to cast the demons out of her, according to a Daily Mail report. He was treating her for pain after she underwent stomach surgery.
O'Brien claimed the "devil was having a real go at her" and that she had "devil items" in her house. He prepped the woman for the exorcism by taking her to meetings, praying with her at her home and programming her television remote to satellite TV's The Gospel Channel. He and his wife, Tina, also gave her a copy of a book they co-authored titled Occult Checklist and introduced her to their pastor at a restaurant.
The patient, who has chosen to be known as patient A, was also severely depressed and stopped taking her medication for her illness after she was convinced by O'Brien that most of these problems were due to demonic possession. She told her psychiatrist about the matter and he eventually reported O'Brien to the General Medical Council.
O'Brien is now facing misconduct charges, after a hearing in Manchester, which include using his professional position to influence the patient's religious beliefs. It is also claimed that his actions caused "distress" to the woman and that his treatment was "detrimental" to her health.
"She first consulted Dr. O'Brien by telephone when she was in great pain, depressed and suicidal. In the course of that telephone consultation, Dr. O'Brien asked her if she had a faith and she said she didn't; he told her his wife knew of a different way that could heal her that did not involve medication," wrote Peter Atherton, counsel for GMC.
He went on to explain O'Brien's actions even further.
"Dr. O'Brien and his wife also invited Patient A for lunch with them and their friends at a local restaurant. One of the friends present was a pastor at the church. Dr. O'Brien and his wife befriended and attempted to evangelize Patient A. They often prayed with her and took her to meetings where she took part in religious practices," continued Atherton.
Documents provided by Dr. O'Brien reveal that he and his wife's relationship with Patient A was based solely on Christian principals. Patient A, however, believes the gifts and acts of kindness amounted to a form of religious grooming that she believes were designed to cause division within her family.