Christian Filmmaker on Pleasing Faith Audience: It's No Secret That Christians Are Some of Most Judgmental People on Planet
The founding partner of Christian film studio Pure Flix Entertainment and Hollywood actor himself, David A.R. White, has said that despite his credentials, making movies for the church audience is challenging.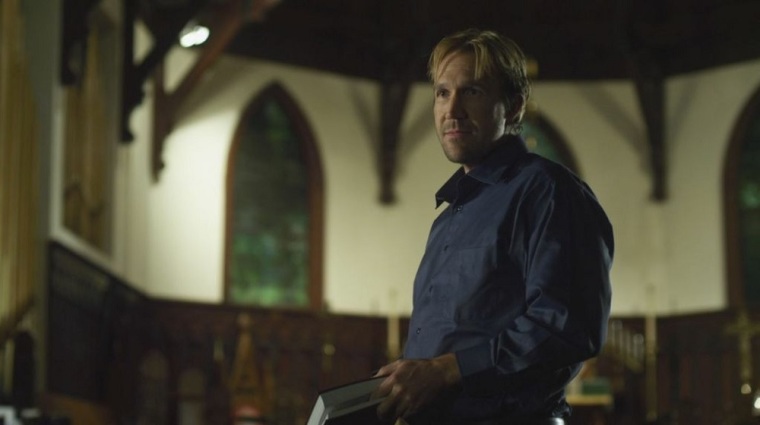 "I don't think it's any mystery that any Christians can be some of the most judgmental people on the planet," White told The Christian Post recently, laughing. "You're dealing with that, but at the same token, they are also some of the most loving people. You have a wide array of people that are watching something and you cannot please everyone at the same time. Half the people will love it; half the people will hate it. Half the people won't see it.
"You don't know going in [to the movie making experience, what the outcome will be.] If it was a science, everyone would be doing it. You make a product and you put it out and you do it with as much excellence and also wisdom as possible and then it's the Lord that drives it and determines where it will go," White added.
White, whose studio produced the surprise hit God's Not Dead said that Pure Flix's goal is to tell "organic studies about faith" — a task not without complications.
"We want to bring in the faith element, we want to bring in a supernatural experience, that ultimately people's lives are changed spiritually and doing that, you have to figure out how can I do that organically?" explained White.
Born in Kansas, the son of a Mennonite preacher and raised in a conservative family, White noted that performing passions were at odds with his parents' expectations for their children. The Christian actor told the BeliefNet site, Faith, Media and Culture earlier this year within his family, all high school graduates headed to Moody Bible Institute.
"So, I went there just like my brother and my sister and my dad. Everyone one of them have graduated there. Everyone one of them have met and married their significant others there. After a year, I was the last kid and I called my dad and I said 'Dad, I want to leave Bible school. I want to go to Hollywood to be an actor, to be in the entertainment industry.' And there was this nice silence on the phone for a while. But my parents were so cool to where they said 'As long as you follow the Lord in whatever you do, we support you,'" he added.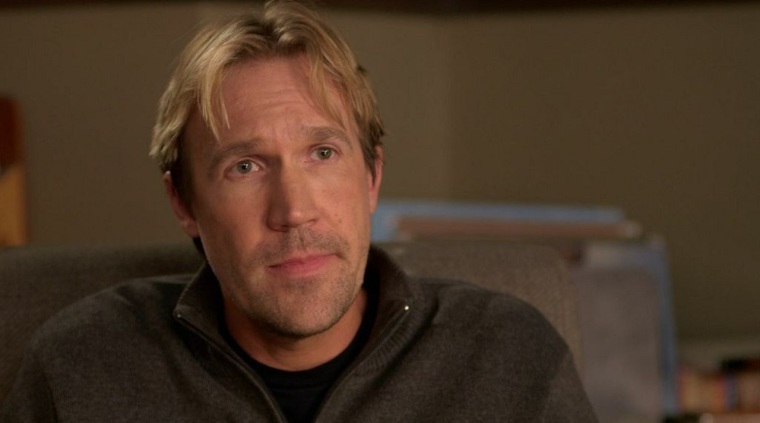 White moved to Los Angeles at the age of 19 where he worked as a reoccurring character on the sitcom Evening Shade for several years before he found his groove in the Christian film industry. There he not only starred in films from Concerned Women for America, Youth for Christ, and Focus on the Family, but also produced several of the movies in which he acted.
In 2006, he became one of four founding partners of Pure Flix Entertainment. White sees the company's work as a movie ministry, which funds films with content and messages geared toward churches and Christians, and he stresses that Pure Flix has raised the bar on what the public expects from Christian movies.
"The majority of the time we try to hire the best people that we can get just to make the best films and I think that's something that Pure Flix has been known for the movies we produce on the budgets that we do...our production values of elevated this genre," said White.
Prior to the March 21 release of God's Not Dead,  Pure Flix organized at the grass roots level to find a storyline and message that would resonate with the Christians it wished to engage, conversing with dozens of pastors who informed them that they and and their congregations were eager to see a movie about apologetics.
"We went with that and started researching and we found all of these cases about discrimination and in apologetics and university setting and that started us down the road with what we have with God's Not Dead now," White explained.
Hype for the movie began to build once the trailer for it was released in October 2013. According to White, the Facebook post with the trailer was shared between five to 10 million times in the first week of its release, making the it most shared post in the world that week.
Since the movie opened seven weeks ago, it has made nearly $60 million, close to 30 times the $2 million it cost to make the film. In addition to its financial success, White says God's Not Dead has also had an impact on moviegoers themselves.
"[In one viewing,] the paramedics were called in, so they stopped the movie and they all gathered around, everyone in the theater, and prayed for this man. Another time, the print went down and people started singing a hymn in the theater," said White. "It's really turned into an event, almost a cause type of film."