Christian Victims of Gang Rapes, Forced Marriages in Pakistan Cry Out for Justice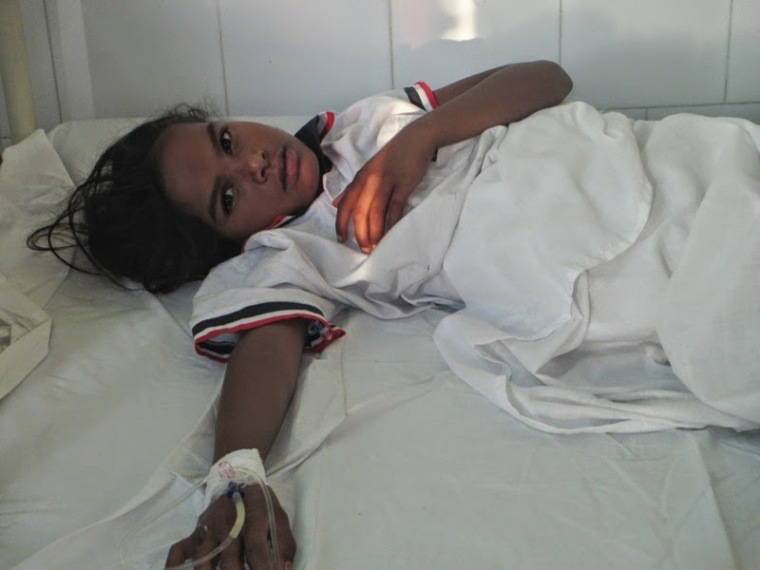 A persecution watchdog group is seeking justice for scores of Christian women and girls in Pakistan who've been raped and sexually abused.
The British Pakistani Christian Association on Thursday highlighted a number of cases where Christians girls have also been taken in forced marriages by Muslims, such as 12-year-old Elisha, who was recently returned to her parents.
The group is hoping that a landmark case to grant Elisha annulment will open the opportunity for other victims of forced marriages as well.
"These sexual assaults are an offence against the entire Christian community. Not only are these women told to remain silent about such intimate atrocities but Christian communities are also expected to allow these predators to spirit away their daughters, sisters, wives and mothers as if the rapists are doing them some sort of a favor," BPCA declared.
"As we reflect on International Women's Day it calls to our attention the vulnerability of Pak-Christian women in their homeland and the attitudes that even Pak-Christians have picked up from the surrounding culture that must be reckoned with according to our Christian faith," the group added.
"With the numerous reports of abduction, rape, sexual assault, gender-based harassment, and forced marriage that we covered last year, which palpably represent the sexual terrorism Christian women face on a daily basis."
BPCA said that it has assisted numerous victims, from a worker named Fouzia who was tortured and raped by her employer, who forcefully married her; to a 13-year-old girl raped by a farm laborer; and the gang-rape of a mentally challenged teenager in her family home before Christmas.
The list also included Sabia, a 3-year-old girl who was raped by a neighbor; a 7-year old girl named Saira who was raped on Easter Sunday in 2014, and many others.
BPCA Chairman Wilson Chowdhry warned that nations like the United States and the U.K. need to reconsider their dealings with the Pakistani government if they ever want to see an improvement for women and girls.
"For Christian girls the long-term torture of rapists that use the corruption of Imam's who conduct sham marriages to trap them into brutal lives as sex slaves, is an ever present danger," Chowdhry said.
"While Britain and America continue to plough money into one of the world's most-corrupt nations, neither the gender pay gap nor the safety of Christian women and girls has improved," he added.
"BPCA continues to advocate for these suffering women and calls on the world to take note of their ongoing abuse while they celebrate International Day for Women. We challenge foreign aid donors to prioritize women and minorities in any future aid programs."
In January, the Trump administration announced that it will be withholding aid from Pakistan, accusing the government of being too soft on terrorism.
"Now, the money that has been suspended at this time does not mean that it will be suspended forever. Pakistan has the ability to get this money back, if you will, in the future, but they have to take decisive action," State Department spokesperson Heather Nauert said at the time.
Nauert added that the unspecified amount of money will be withheld "until the Pakistani government takes decisive action against groups" that are "destabilizing the region and also targeting U.S. personnel."