EU Warns Pakistan of Consequences If Christian Mother Asia Bibi, Sentenced to Death, Is Not Released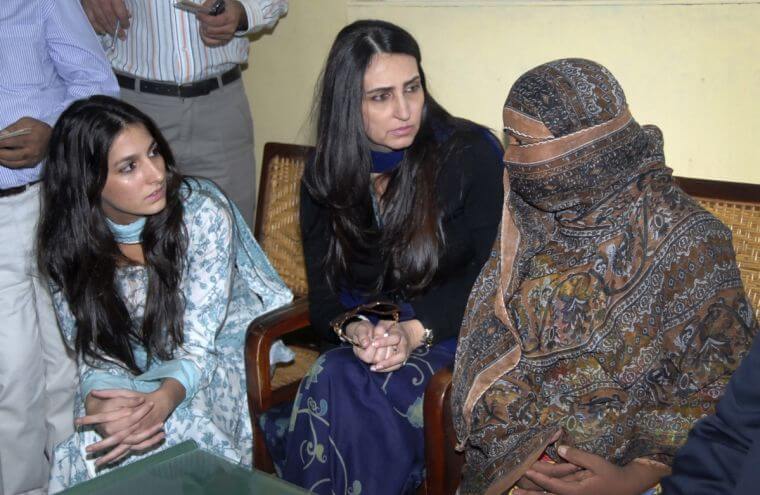 A representative of the European Union has warned the government of Pakistan that unless it secures the freedom of Christian mother of five Asia Bibi, who has been sentenced to death for blasphemy, it will suffer economic trade consequences.
The EU Cooperation in Pakistan website reported earlier in February that Jan Figel, the special envoy of EU for the promotion of religious freedom around the world, recently told the Pakistani government during a visit to the country that the outcome of Bibi's case is going to be directly linked to trade favors the EU bestows upon Pakistan.
The trade favors in question refer to the Generalized System of Preferences plus status, which in 2013 was awarded to Pakistan, allowing it duty-free access to the EU markets, including 20 percent exports to EU markets at zero tariffs and another 70 percent at preferential rates.
Ending its GSP plus status poses a severe threat to Pakistan's sinking economy, the article explained.
"The EU communicator stressed the need to resolve Asia Bibi case because Italy, one of the EU strategic partners, is pushing hard to parallel the renewal of GSP plus status with the release of Asia Bibi, an internationally known Christian victim of false blasphemy charges languishing in the Pakistani prison for the last eight years," it noted.
Bibi's legal ordeal began in 2009, after Muslim co-workers accused her of blasphemy for praising Jesus Christ and allegedly insulting the Islamic prophet Muhammad.
The mother of five denied the charges, but was found guilty and sentenced to death in November 2010. Her case has drawn major international attention and outrage from human rights groups.
She has languished in prison following several appeals and hearings, with her fate still uncertain.
Christian lawyer Naeem Shakir explained that the case is also very important to Islamic hardliners in Pakistan, who want her to serve as an example of the consequences of breaking blasphemy laws.
"The plight of Bibi has had a dampening effect on minorities. Their grief cannot be addressed because of religious retrogressive and extremist groups," Shakir said.
The EU's meetings on GSP plus status for Pakistan have reportedly focused in part on Bibi. Shahid Khaqan Abbasi, prime minister of Pakistan, has been directly told that Bibi's freedom will play a notable role on the outcome.
"The EU countries have started believing that Pakistan's Supreme Court, appeasing certain political and fundamental forces of Pakistan, is intentionally delaying the hearing of Asia Bibi. In his several recent speeches, Justice Saqib Nisar, the Chief Justice of Pakistan has urged Pakistani courts for speedy trials of pending cases, but still, he is not bringing Asia's case before the Judges for determining her fate," the EU Cooperation in Pakistan article stated.
"During Islamabad dharna (sit-in), the TLY gathering was continuously shouting for hanging Asia Bibi, and it is known to all that some very close parliamentarians of the ruling party were supporting that anti-blasphemy protest."
Pakistan was listed in January as No. 5 on Open Doors USA's World Watch List of countries where Christians face the most severe persecution for their faith, with blasphemy accusations cited as one of the major sources of oppression.
The EU has, meanwhile, sought to honor Bibi in other ways. In 2017, she was nominated for the Sakharov Prize, a prestigious religious freedom award.