Christian Iraqi Population Shrinking With Persecution 'Worse Than Under Saddam Hussein'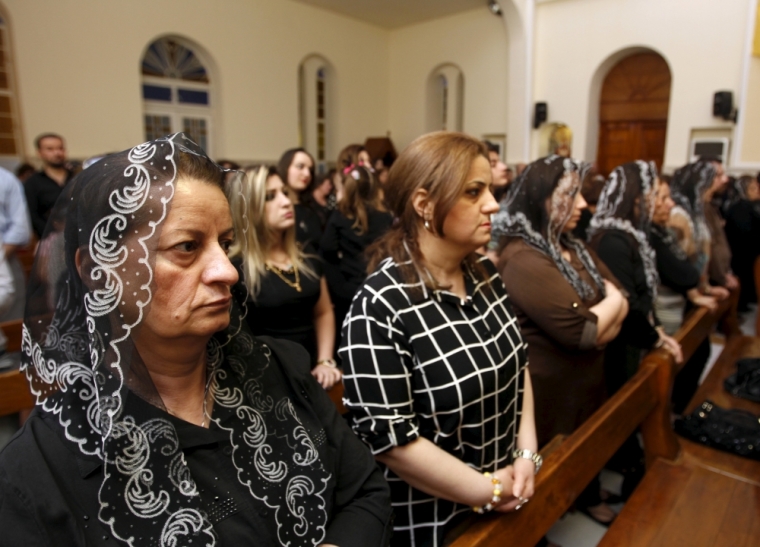 A human rights group has warned that minorities in Iraq, including Christians, are facing a "catastrophic" reality with tens of thousands of people murdered or abducted by terror groups.
"The impact on minorities has been catastrophic. Saddam [Hussein] was terrible; the situation since is worse. Tens of thousands of minorities have been killed and millions have fled for their lives," said Mark Lattimer, head of Minority Rights Group, according to the Thomson Reuters Foundation.
The Christian population was as many as 1.4 million in Iraq back in 2003 during the dictatorship of Saddam Hussein, but that number has dwindled since. In October 2015, Aid to the Church in Need said that only 300,000 Christians were left, but MRG says that number is now down further to somewhere between 50,000 to 250,000.
Iraq's minorities suffered in various ways under the decades-long dictatorship of Hussein, but the human rights group insisted that things have only been getting worse in the 13 years of warfare since the U.S. military campaign toppled the regime.
Persecution of Christians and other minorities has especially escalated since the summer of 2014 with the rise of the Islamic State terror group, which has captured several cities in Iraq, including ones with formerly notable Christian populations, such as Mosul.
Iraqi Christians have been forced to choose between converting to Islam, paying a high living tax to the terror group, or abandoning their ancestral homes – with many enslaved or killed.
The Yazidi, Turkmen, Shabak, and Kaka'i minorities have also faced significant persecution with the rise of IS, MRG said.
"One cannot say anything positive about Saddam – he was a genocidal dictator, but for many minorities the situation is now much worse," Lattimer insisted.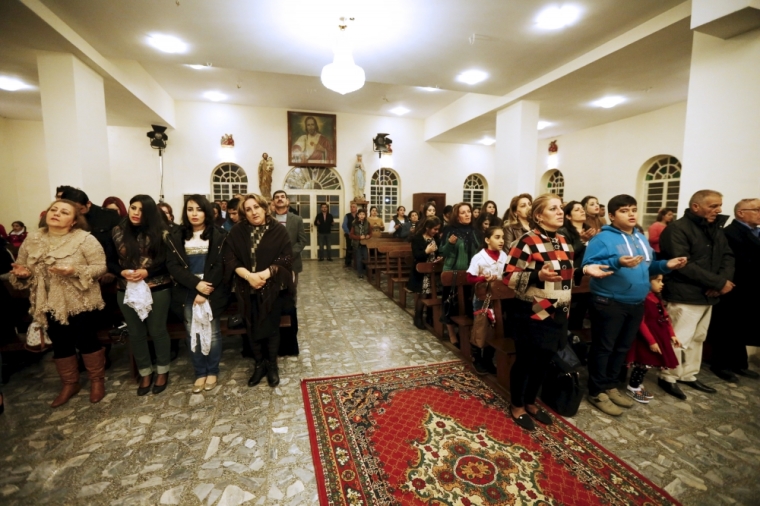 The ongoing war has forced another 3.4 million people to leave their homes as internally displaced migrants, with one in five displaced Iraqis asserting that they had no choice but to flee due to a lack of basic services and security.
Lattimer said that Western powers, including Britain, have been making mistakes in their policies and strategies in Iraq, which has had very serious consequences for the suffering people.
"Chilcot is expected to criticize 'post-invasion planning' but the U.K. government's biggest – and continuing – mistake has been to support successive Iraqi governments since 2003 in a sectarian war that has cost tens of thousands of civilian lives on both sides," he said.
Other organizations, including the U.N. Assistance Mission for Iraq and the Office of the High Commissioner for Human Rights, have also been warning of the "staggering" civilian death toll in the country, with a report from January noting that at least 18,800 Iraqis had lost their lives since 2014 – with the number growing.
"The violence suffered by civilians in Iraq remains staggering. The so-called 'Islamic State of Iraq and the Levant' continues to commit systematic and widespread violence and abuses of international human rights law and humanitarian law. These acts may, in some instances, amount to war crimes, crimes against humanity, and possibly genocide," read the U.N. report.
U.N. High Commissioner for Human Rights Zeid Ra'ad Al Hussein added:
"Even the obscene casualty figures fail to accurately reflect exactly how terribly civilians are suffering in Iraq. The figures capture those who were killed or maimed by overt violence, but countless others have died from the lack of access to basic food, water or medical care."