Christian Leaders Combat Epidemic of Fatherless Families With 'Father-Shift' Movement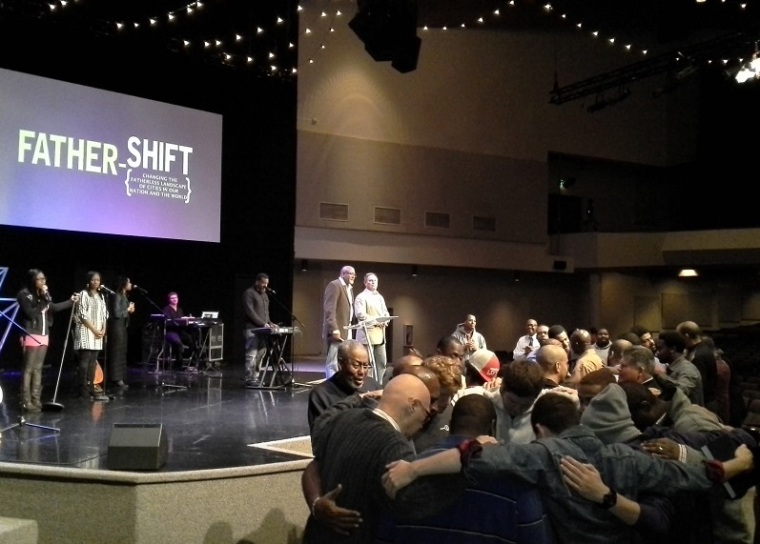 KIRKLAND, Wash. – In an effort to raise awareness about the fatherlessness epidemic in the United States, both ministry leaders and those who are experiencing the wounds of such a weakened family dynamic, attended the Father-Shift conference in the Seattle area this past weekend.
This is the second Father-Shift conference, which organizers hope will become a movement about addressing the problem of families without fathers and offering solutions. The first event was held in Portland last year, kicked off by Pastor Mark Strong of Life Change Christian Center, who wrote, Church for the Fatherless: A Ministry Model for Society's Most Pressing Problem. Strong was a speaker at the conference held over the weekend at City Church in Kirkland, Wash.
"I think that the conference is needed greatly at this point in time and juncture for where we are as a country," conference organizer Ezechiel Bambolo, Jr., author of The Firstborn Son: A curse, a gift, or a Calling, and an elder at Antioch Bible Church in Kirkland, Wash., told The Christian Post.
"We have a message in this culture that sometimes goes out that men are insignificant, not smart enough, not bright enough and you have men asking 'what is the incentive for me even being a part of my child's life if our system is setup to give more credibility to the female without asking the real questions about the role of men?'"
As proof of the epidemic nature of the problem, Father-Shift leaders point to data that includes the fact that, in America, 24.7 million children (33 percent) lived in a biological-father-absent home in 2010. More than 20 million lived with no father (biological, adoptive, or step) in the home.
"This means that one out of every three children is growing up without a father present in the home," Father-Shift states. "The impact of father absenteeism is enormous. The ills range from poverty, crime, esteem issues, education, teen pregnancy to the ability to develop healthy relationships with God and others just to name a few."
Children are not the only ones impacted by fatherlessness, adults are affected as well. "There are thousands of men and women in our churches and cities that live life daily with the throbbing pain of a father wound," conference leaders write. "Fatherlessness is an issue that knows no color of boundaries. It is the cause of many of the social problems affecting our society as a whole today."
The organization believes that the Church has the opportunity "in this hour to minister God's grace and healing to the hearts of all generations suffering from fatherlessness."
"The Father-Shift conference seeks to be a tool and a catalyst to spur the church on, unto good works in combating this needy area and problem epidemic in our cities," say conference leaders.
Bambolo, whose ministry is called The Firstborn Son, told CP that a unique aspect of the conference is that both leaders and those affected by the problem attend the event filled with seminars and resources.
"It gives an opportunity for leaders that have some solutions in this area to literally connect firsthand," he said. "In the midst of the whole event there were victims. The theme was looking at a variety of ways for people who did not have or never had that father figure and provide them with an opportunity to find relationships with not just people, but with God, how God fills that void."
"People will need to jump on board [the Father-Shift movement] because the cost of not doing so is far too much to bare. We've already seen it in our communities, with gangs and the like," Bambolo said.
He added, "We are taking our eyes away from marriage as the prominent source for keeping health in our society. We want to get fathers back on board to fight for their family. We can flip this script so easily by getting fathers more engaged and back to point as to how important they are to the home. Not to dominate, but to make sure they are treating their wives and their children the right way."
On the web: http://www.fathershift.org/.