Christian Leaders Mark Start of Trump Term: 'God Is Going to Sweep the Nation'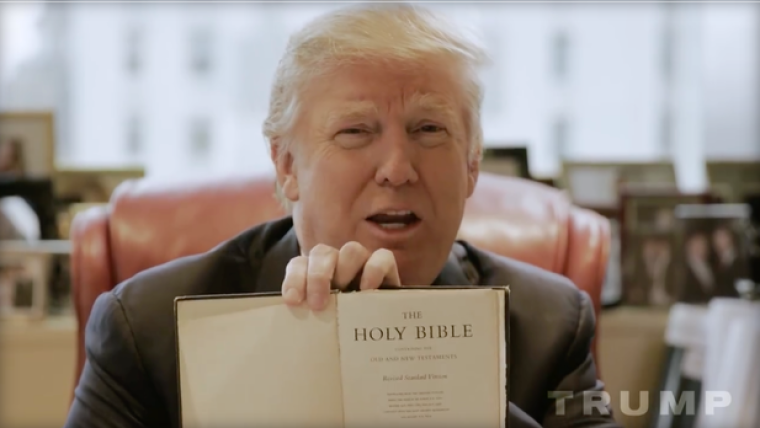 WASHINGTON — Speaking to hundreds of Christians Thursday night, Christian thought leader Lance Wallnau asserted that God has anointed Donald Trump to be a "secular Cyrus" who will hopefully usher in an awakening that will lead to the transformation the United States.
Wallnau, an evangelical business strategist and leader of the Lance Learning Group consulting firm in Dallas, gave an address at the 3rd Christian Inaugural Gala hosted by Women for a Great America at the Washington Hilton along with prominent Christian speakers and authors.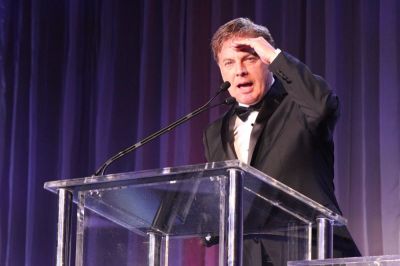 Wallnau, who predicted before the election that Trump was the "prophesied president" and holds an M.A. from South Western Theological Seminary in Texas, explained that he came to this conclusion after attending a widely-publicized meeting between Donald Trump and evangelical leaders at the Trump Tower last year.
"So the first meeting with Paula [White] and evangelicals nervously huddled into the conference room at Trump Tower. I got in and sat there as a journalist-type observer," he explained. "And I began to realize that this man had the anointing of a wrecking ball and that he would be able to break things."
When Wallnau returned home to Dallas following the meeting, he claims that the Lord put the biblical passage of Isaiah 45 on his heart and told him that "the 45th president is Isaiah 45."
"I said, 'Isaiah 45?' The Lord said, 'The 45th president is Isaiah 45,'" Wallnau stated. "First of all, I went to Google to see if the next president was the 45th and indeed it's the 45th president. Then I went to Isaiah and I read: 'Thus saith the Lord that Cyrus whom I have anointed, I will break open for you the two leaved gates of Babylon and I will drain the river dry.'"
"Cyrus, historians say, snuck into Babylon without a fight because He drained the river upstream and marched his soldiers through so they came through the gates without any resistance," Wallnau added. "Cyrus was the individual who the prophet Isaiah prophesied 100 years before he came to power and said that he is being raised up for Israel's sake, for God's people."
Wallnau believes that God has "intervened in American politics" for the Church and for Israel.
"Darrell Scott, a famous African-American leader who was the first one who stood for Donald Trump, called me up the day after the election and we talked about this. He said, 'Lance, think about it: 84 percent of evangelicals showed up, 84 percent of the people of God. Do you realize this is the largest unified political movement of God in American history?'" Wallnau recalled. "He said that it was a move of God. He said that the people that missed it missed the move of God."
It is unclear where Scott or Wallnau got the 84-percent figure from, as exit polls show that 81 percent of evangelicals voted for Trump.
Wallnau also praised White, the 50-year-old senior pastor of New Destiny Christian Center in Apopka, Florida, and founder of Paula White Ministries. Many consider White to be Trump's biggest spiritual adviser and "Trump's God whisperer."
"Thank you Paula White, who was courageously summoned by Donald Trump, who saw that 100 million Christians were the untapped resource that could make his presidency possible," Wallnau stated. "This is an individual who didn't listen to the Washington Republican Party consultants and told him to be careful about his affiliations and alliances. He told Paula that there is an untapped army, it is the largest cohesive group in the country and if they ever actually agreed on anything, they could accomplish anything they wanted to."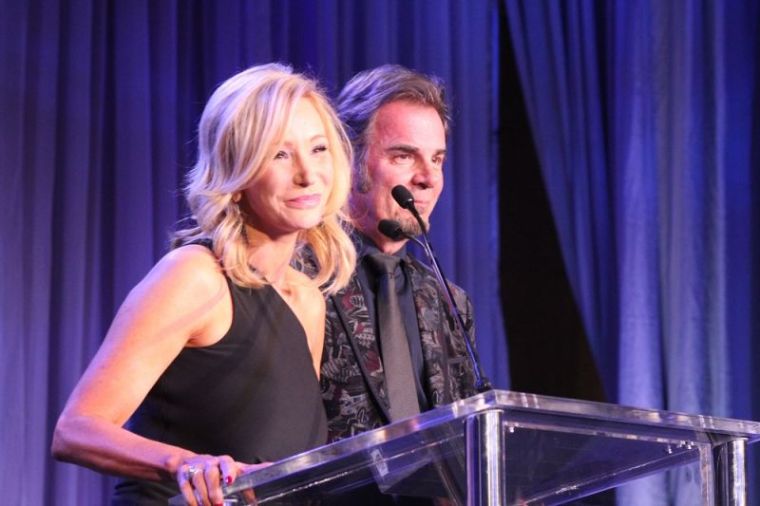 White was also in attendance to watch her husband, Jonathan Cain, the keyboardist for the rock band Journey, sing three songs off his Christian album, What God Wants to Hear. White briefly thanked the Christians in attendance, on behalf of Trump, for supporting Trump.
Christian broadcaster and author Cindy Jacobs, who co-hosts Generals International's "God Knows" program with her husband, Mike, also gave a brief address. Jacobs proclaimed that as she has prayed to God, God has indicated two things to her.
The first being that "God was going to turn the tables in the coming days against those who thought they could take God out of America."
"The other thing I heard was that God was going to touch the heart of the millennials. The Holy Spirit is going to have a sweeping move of God," she asserted. "God is going to sweep the nation. We are going to have a reformation that will lead to the great transformation. Our cities will be reformed, including our inner cities. We are going to pray about this for a moment that God is going to heal that racial divide."
Alveda King, the niece of civil rights leader Martin Luther King Jr. and a prominent pro-life speaker, gave the benediction and told the audience that once the racial divide is healed, God will bless America.
"Racism is a sin and it is not God's will. Let our faith be in God working through Mr. Trump to lead and embrace and bless all Americans as brothers and sisters. Our prayer is that God will use Mr. Trump for God's glory. I believe once the yolk of racism is broken in America, God will be greatly pleased and bless us."