Christian Leaders Who Oppose Spanking Say Norway Not in Violation of Christian Parents' Rights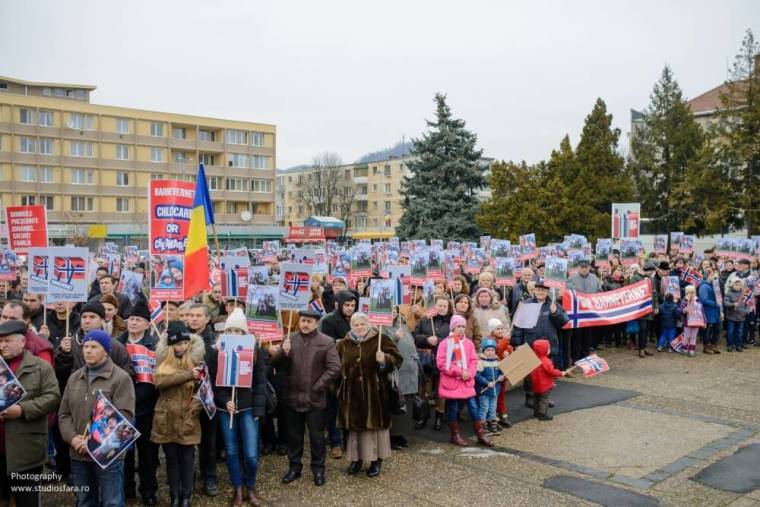 Although some Bodnariu family supporters claim that it was the family's religious belief that "God punishes sin" that originally drew the concern of the principal and Barnevernet, Andreas Hegertun, the spokesman for the Norwegian Pentecostal Movement, explained that religious liberties of ethnic families in Norway are not strained in any way.
Hegertun added that families have the freedom to raise their children in accordance with their faith as long as they are not percieved to have violated the nation's laws.
"Every ethnic religious group may worship and raise their children according to their beliefs, as long as they don't violate Norwegian law," Hegertun told CP. "In practice this means as long as they don't use violence. I have never heard of anyone getting in trouble with the government for any other reason than violence, serious neglect or addictions. In this matter we, as churches, strongly agree with our government that violence toward children is not accepted."
"In fact, there has also been the opposite suspicion that the government may be tempted to look the other way in communities with other cultural values regarding violence toward children because they are scared of not being culturally sensitive — for instance in many Muslim communities," Hegertun continued. "I believe there are cultural differences in the sense that many cultures do practice more violence in their upbringing of children than we accept in Norway. For instance, I have myself seen this in Kenya where teachers hit children with sticks. I find it unacceptable both as a Christian and as a father."
Costea told CP last week that court records indicate that spankings are the only alleged [so-called] abuse against the Bodnariu parents. The only facts of the case that are available are the facts provided by the family, as the agency has to protect the privacy of the children while the case is still ongoing.
Despite the claim that the parents lost custody of their children for spanking them, Hegertun and Nordli find it surprising that the Barnevernet would remove the children just off of a simple spanking allegation.
"In Norway spanking and other types of corporal punishment is illegal. But this does not mean that all parents that practice these models of parenting have their children removed," Hegertun said. "A majority of the families that the Barnevernet are in contact with do not have their children removed. Most families receive parental courses and advice on how to change their parenting style so that they parent without using corporal punishment or spanking."
But as some parents and cultures believe that physical punishment is vital to the upbringing of their children, Hegertun admits that if parents feel they are not wrong to spank their children, then the Barnevernet could seek to remove children from their parental custody.
"If the parents see no wrong in using violence or do not want to change, the Barnevernet considers making a case to remove the child," Hegertun said. "Removing children from their parents is not easy. In Norway, the system is that the Barnevernet needs to make their case to a judge, the parents get an attorney, and then the judge makes the decision. This takes place in a courtroom and proof is submitted and witnesses on each side are called in. In my experience, the barrier to do this is high, but obviously not as high as in countries that accept violence toward children."
Contact: <ahref="mailto:samuel.smith@christianpost.com">samuel.smith@christianpost.com,
@IamSamSmith
(Twitter)