Christian Leaders Urge Republicans Not to Scrap Adoption Tax Credit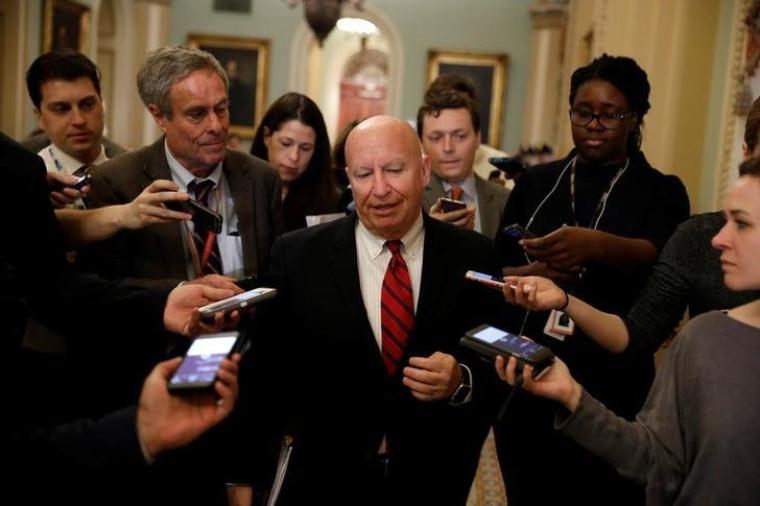 The GOP tax proposal unveiled this week cuts the pro-life policy of adoption tax credit, which has eased the financial burden of families that have adopted for decades, and Christians are urging Republicans to reconsider the decision.
"It's disappointing that the adoption tax credit isn't in the current proposal, given the high cost of adoption and the needs of children for a family," Kristan Hawkins, president of Students for Life of America, said in a statement. "We urge lawmakers to do everything they can to support parents who are doing the heroic and costly work of raising the next generation."
Russell Moore, president of the Ethics & Religious Liberty Commission of the Southern Baptist Convention, tweeted, "The adoption tax credit is not just one more policy issue. Vulnerable children ought to be a priority for us all."
Rep. Kevin Brady, a Republican from Texas and the chief writer of House Republicans' tax overhaul plan, defended the decision, saying, "This credit is not working."
The overall effect of the Republican's tax plan would be "giving families more in their paychecks, especially the middle-class families that are crucial for adoption," he told The Washington Post, arguing that the child tax credit would grow by $600 to $1,600 per child, aiding families whether they adopt or not. "I think this is a better approach for the vast majority of Americans who are left behind."
But it doesn't cost the government much, wrote David French, a senior writer for National Review. "According to the Tax Policy Center, the so-called 'tax expenditure' (forgone revenue) from the credit totaled $300 million in 2015 — but it makes adoption affordable for thousands of families."
He added, "I know. It helped my family immensely when we adopted. It's helped other adoptive families we know. It can be the financial difference that makes adoption possible."
"If they want to promote family-friendly policies, who needs help more than a child without a family?" said Mary Boo, executive director of the North American Council on Adoptable Children, in a statement.
"This will make it tougher to adopt. Period," Schylar Baber, executive director of Voice for Adoption, said.
Since 1997, hundreds of thousands of families have used the tax credit to make adoption financially feasible, noted ERLC in a statement. "Adoption can be very expensive. There are a number of different variables, which means there is no "average" cost of an adoption. But intercountry adoptions can easily cost more than $60,000 or $70,000. For many Americans, the adoption tax credit can make a huge difference and in some cases determines whether a family will be able to afford to adopt."
Adoption is central to the Gospel of Jesus Christ, ERLC added. "Not only does the Bible provide numerous instances of God protecting orphans and urging His followers to do the same (James 1:27; Psalm 68:5-6; Isaiah 1:17), but the Bible also tells us that every Christian is adopted into the Kingdom of God through Jesus Christ (Romans 8:15; Ephesians 1:4-5)."
Over 60 percent of adopted children are adopted by middle- and lower-income taxpayers, and almost half of children adopted from foster care live in families with household incomes at or below 200 percent of the federal poverty level, The ERLC added. "Just as important to consider is what adoption saves the government. The government saves between $65,000 and $127,000 for every child who is adopted rather than placed in long-term foster care."
In his op-ed, French warned, "As things now stand, though, this Republican Congress may well end up funding Planned Parenthood while abolishing the adoption tax credit. That's intolerable. Not even President Obama went that far."