Christian Lesbian Rock Star Vicky Beeching Given Award by Archbishop of Canterbury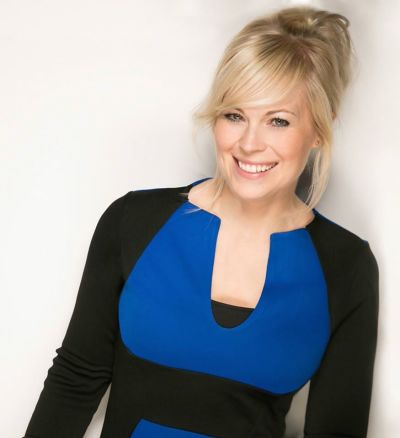 Controversial Christian rock star Vicky Beeching, who in 2014 came out as a lesbian and argued that God loves her "just the way I am," has received an award by the head of the Anglican Communion for her contributions to worship music.
Beeching, who is also a theologian and media commentator, hit back against online criticism from conservative Christians who argued that her pro-LGBT convictions disqualify her from such an award.
The rock star has been posting throughout the week about her experiences of being presented with the Thomas Cranmer Award for Worship by the Archbishop of Canterbury, Justin Welby, last week.
"Still amazed this happened last Friday. Never thought, after coming out as gay, that I would receive an award like this. Means so much," she tweeted on Monday, and shared a link of the official document praising her for her contributions to contemporary worship music.
She also shared several pictures of her mother and father at Lambeth Palace, where the awards ceremony took place.
"Having my Mum and Dad at the Awards meant so much to me. Here's a photo of them & @JustinWelby after the ceremony. A day I'll never forget," she wrote in another tweet on Monday, this time with Welby in the photo with her parents.
Beeching was among over 35 people from around the world who received awards for outstanding service to the church in a ceremony at Lambeth Palace in London on Friday. The awards recognize outstanding service in different fields, including prayer and the religious life, reconciliation, and evangelism and witness.
In honoring Beeching, Welby recognized her for her Christian songs that "have become staples in churches around the globe."
"Her music has brought the Gospel message to many who would otherwise not have heard it. The Guardian called her 'arguably the most influential Christian of her generation' for her progressive impact on the Church, and the Telegraph placed her in their 'Top 100 Britons.' The impact of her songs on contemporary worship has been outstanding."
The Church of England's decision to honor Beeching in such a way drew criticism from some Christians online, who suggested that Beeching is not a Christian for her LGBT activism.
"Dear trolls, I dearly hope that my life shows plenty of evidence of being a Christian.. I certainly try my best anyway. #LoveWins," she wrote in one reply late last week.
"Sorry trolls, but today has been really special & you won't spoil it for me," Beeching wrote in another tweet.
In 2014, she admitted that it took all her courage to come out and say that she is gay before the world.
"What Jesus taught was a radical message of welcome and inclusion and love. I feel certain God loves me just the way I am, and I have a huge sense of calling to communicate that to young people. When I think of myself at 13, sobbing into that carpet, I just want to help anyone in that situation to not have to go through what I did, to show that instead, you can be yourself — a person of integrity," Beeching argued at the time.
Conservatives hit back against her arguments, however, and said that the Bible only affirms marriage as a union between one man and one woman.
"If 10,000 pastors declared they were gay tomorrow, it would not change the truth of the Bible one iota. If 10,000 worship leaders declared that God had made them gay, it would not change a single scriptural truth," wrote Michael Brown, host of the nationally syndicated talk radio show The Line of Fire, in an op-ed published in The Christian Post.
"As I have emphasized repeatedly, despite the increasing number of professing 'gay Christians' — by which I mean those who claim that you can follow Jesus and practice homosexuality at the same time — there are 'no new textual, archeological, sociological, anthropological, or philological discoveries [that] have been made in the last fifty years that would cause us to read any of these biblical texts differently.'"
Robert A. J. Gagnon, associate professor of New Testament at Pittsburgh Theological Seminary, added in a separate article that Beeching's "same-sex attractions have features that are common to the human condition generally and can be dealt with accordingly."
"The point is to examine and expose the inauthenticity of desires that contradict the intentional handiwork of our Creator. Not even Ms. Beeching is exempt from that, however many kudos she receives from a Western culture that has become skillful in suppressing the truth about the way God made us (Romans 1:18-27)," he said.