Christian Man Shot Twice, Left Paralyzed After Return Home From Church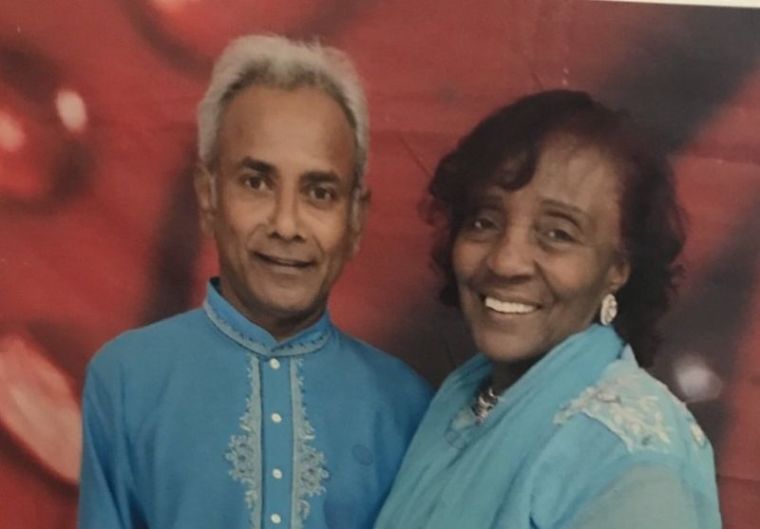 A 61-year-old Christian man was shot twice in the stomach and left paralyzed shortly after he arrived home from church at his West Forest Park, Baltimore, home Monday.
"We heard two shots, bam bam. ... Oh God," Sallie Yancy-Boodram, wife of the shot man, Ganesh Boodram, told CBS about what she witnessed outside her home just before 10:30 p.m. "I looked out the window and my husband was laying on the ground. I was like, 'Oh no, oh no.'"
When she ran outside to check on her husband, she just kept screaming. "When I went out I started screaming. I just started screaming at the top of my voice," she said.
The traumatized preacher explained through tears that she and her husband had just returned home from church, and he was removing a few packages from their car when he was shot. Her husband, who is still in the hospital, is paralyzed from the waist down.
"When he was laying on the ground there, he told me, 'Sal, I can't move. I can't move,'" Yancy-Boodram explained.
Capt. Jarron Jackson of the Baltimore Police Department told WBAL-TV they have no motive yet for the shooting. Yancy-Boodram, whose husband is a contractor and originally from the West Indies, described him as a "kind and giving" person who has no enemies.
"At this point we don't have a motive, but we're hoping that that vital piece of information will come in and help us put the pieces of this puzzle together," Jackson said.
"We are not sure if it was mistaken identity or if it was attempted robbery and that's what we need to find out," he explained to WMAR.
He further noted that the brazen attack on an older adult was particularly concerning.
"We hate to have any victims of violence. In particular, when you have elderly people and children, that definitely strikes a different cord for us," Jackson further told CBS.
Yancy-Boodram who leads a church in Pigtown said she was concerned that the shooting took place at her home as well.
"That part really gets me. That that could happen right at your own front door. Minding your own business, getting your own packages out of your car. It is very hard to deal with," she told WMAR.
The troubled preacher told CBS that she was getting ready to celebrate her wedding anniversary with her husband in June but now she is just praying that his paralysis is only temporary.
Yancy-Boodram said even though she has already forgiven her husband's attackers, she still wants them prosecuted when caught.
"People do what they do because they know not what they're doing and I forgive them. But I still want them prosecuted. I do," she told WBAL-TV. "See, I have got to love my neighbor as I love me. A lot of people don't love themselves. So that's why they're doing all these things. That's not love."
She also prayed that people who engage in senseless attacks on others will think about the consequences of their actions.
"It's the heart — people's heart needs to change. None of the candles, vigils, legislation will work unless people's hearts change. They need to think, what if this was their grandfather? Or grandmother? Or their own kids? The only thing you can do instead of hating people is to show them love," she told CBS.
Anyone with information about the shooting is being urged to contact the authorities at 410-396-2221 or 1-866-7lockup.