'If It Wasn't for My Faith in God,' I Wouldn't Have Survived After the Columbine Massacre: Former Principal Frank DeAngelis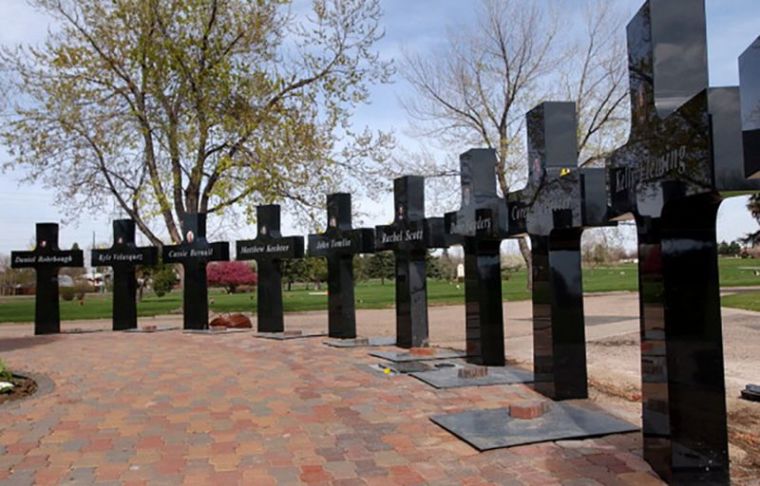 Read part 1, part 2, part 3, part 4, part 5, part 6 and part 7 of The Christian Post's series on youth and school violence.
"How could God possibly let this happen?'" asked Frank DeAngelis, the former principal of Columbine High School in Littleton, Colorado, after 12 students and one teacher were murdered on April 20, 1999.
DeAngelis, who was 43 at the time, lovingly refers to those who died that day as "the beloved 13." The teacher who was killed, Dave Sanders, was a close family friend.
"I went to his wedding, our kids went to school together, socialized. His birthday was October 22, mine was the 15th, and we celebrated our birthdays together. So [I have] a lot of fond memories of the beloved 13," he said, reflecting on the horrors of that day and the 19 years that have passed, in an interview with The Christian Post.
The Columbine principal was in his office when he heard a report of gunfire. That's when he ran out and into a hallway to get ahead of students. One of the two shooters, he estimates, was 75 yards away when he saw a group of female students — unaware of the danger ahead — walking toward him.
"I got them into a hallway and I wanted to get into the gymnasium so we could be behind locked doors. But the doors were locked. And something happened that still gives me chills when I say it. Girls were screaming, the gunman was firing shots and he was getting closer. I go to open the door and it's locked. I had 35 keys on a key ring and I reached in my pocket and I pulled out a key and it was a key that opened the door on the first try.
"It was not a specially marked key, it wasn't larger or anything. I just reached into my pocket, first try, and I really believe it was divine intervention. If I would have had to fumble around to find the key there's a good chance the girls and I probably would have died that day," DeAngelis said.
Two days after the school shooting, DeAngelis, who describes himself as a "cradle Catholic," said the pastor from his church, Father Ken Leone, called to invite him to a service that was going to be held that Thursday night.
"I show up at the church and there was about 1,200 people down there [and] a lot of the students who were actually a part of the youth group at the parish. And he had me come up to the altar and he had the kids in there, the people in the congregation extended their hands and asked for the Holy Spirit to come upon us and bless us and the community.
"Then he (Fr. Leone) whispered something in my ear. He said, 'Frank, that day you should've died. You encountered the gunman but you survived and God's got a plan for you.' He said that in our lives we've got to live by faith and not by sight. And he went on to say many times that our difficulties are really blessings in disguise. He said, 'It's going to be a tough journey, but God is going to be with you every step of the way.' I took that to heart and returned to Columbine, and in addition ended up being there 15 years after."
But walking back inside the high school after the shooting was a gut-wrenching experience.  DeAngelis credits the advice of a counselor, who was also a member of his parish, for providing the spiritual and mental help he needed to cope with the tragedy. This, in turn, enabled him to support the students and faculty.
"One of the things that I had to do to survive returning to Columbine was I had to forget what happened that day. Because every time I walked into that building for the first few weeks it was just traumatizing and depressing," he said.
Recounting the counselor's advice, DeAngelis said, "He told me, 'if you're going to walk in this building, you're going to need to remember what their lives were like even though they were taken much too early.'
"I remember students high-fiving me and Danny Rohrbough in the halls, and it's those memories that helped me to go back into that building. And Rachel Scott, two weeks prior, was performing on stage. She was a lead actress in a play. So I had to remember them living their lives and not dying, and that allowed me to return to the school."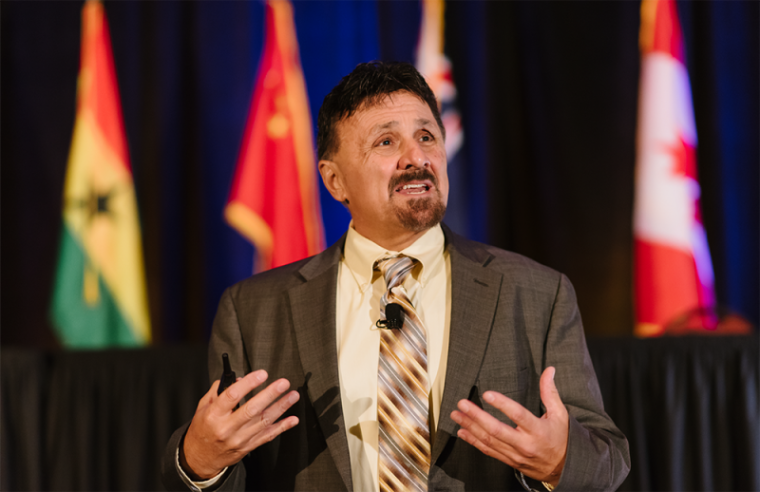 Even though many of his friends and family members encouraged him to consider transferring to another school or work at central administration, DeAngelis told CP that he kept remembering what Fr. Leone told him — that he had to help rebuild the community.
"Originally, I made a promise to stay for three years until the class of 2002 graduated — they were freshmen. But as that time was approaching, the start of the 2001–2002 school year, I knew that the community wasn't where it needed to be. That's when I made a commitment to be there until every kid who was in an elementary school and middle school in the Columbine area graduated. I wanted to be their principal and hand them their diploma, and so that's why I decided to stay until 2014."
Counseling was provided for the teachers and students, but it was still a day-by-day and trial and error process, he told CP. Even though they were in a public school and couldn't study the Bible or pray together, DeAngelis said they lived out their faith in their daily lives after the tragedy to help each other get through it.
But the students he worries most about are those he calls "the lost class."
"I really worry about the class of '99. I refer to them as the lost class because a month and two days after the tragedy they were gone and graduated, and they were really on their own and not sure what to expect," he added. "There were several who struggled."
"For all of us who returned to Columbine it was tough, but we had each other. Unfortunately, in talking to some of them (the class of '99) as time goes on, part of their healing is to share their experiences after the tragedy. Many turned to alcohol and drugs, many contemplated suicide. But I provided hope and explained some of the things that helped me. My faith was so important and the counseling was so important. I told them that it's a marathon and not a sprint, and we were not going to wake up someday and everything was going to be back to normal; we had to redefine what normal is."
The Way Forward: Advice for Educators and Students 
DeAngelis has been talking to Patricia Greer, the principal at Marshall County High School in Benton, Kentucky, where two students were killed and 18 injured on Jan. 23, and Ty Thompson, the principal at Marjory Stoneman Douglas High School in Parkland, Florida, where 17 students were killed and 17 others were wounded on Feb. 14. He won't just be available in the immediate aftermath, but in the years that follow after the media leaves and they continue to grapple with what they went through.
"I told them that unfortunately, I'm a member of a club that no one wants to join. They're [now] a part of that club, but there's a lot of support there for them and I'd be there every step of the way," he told CP before he talked with educators from Great Mills High School in St. Mary's County, Maryland, where two students were wounded by a gunman before a school resource officer engaged the perpetrator in gunfire and killed him on March 20.
"The conversation is going to continue because each day brings a new beginning to that road of recovery. And they'll call. A lot of times they'll call toward graduation [asking] what do we do for graduation?
"You're not going to wake up some day and it's going to get back to normal," he continued. "I told them that they're going to be pulled into so many directions and many people are going to need them — their staff, their students — and they need to take care of themselves. That's a piece of advice someone gave me. A friend of my parents who was a Vietnam veteran said, 'Frank, if you don't take care of yourself you can't help others.' And so I give that advice.
"I remember visiting Virginia Tech after the tragedy at Sandy Hook, and just offering my best thinking from the experience of what I went through and our community went through."
In the aftermath of Parkland, DeAngelis said his former Columbine students were eager to go to Florida, saying, "we gotta go, we gotta go." But he recalled the flurry of attention they got in 1999 from the media and people wanting to provide support, but it was all too much. "And I said, we need to think back to where we were, and we did not even know what we needed at the time."
Right now, DeAngelis said, the students and staff at Parkland are overwhelmed and, like them, are inundated with people who want to help and support them. When, or if, they call and want to talk to Columbine survivors, "we'll make those connections," he said.
"I remember what it was like when everybody tried to call us, tried to help us and tell us what we needed. Then we got to the point where we said, enough is enough!"
And then, finally, as time went on, he said, "those conversations made more sense to us — that's the advice that I give to them."
"There will be a time to help, and this isn't a process that's going to end. ... Right now, Florida and all of these other places are overwhelmed with everything. But the hurt is still going to be there three months from now, a year from now, and that's when they're going to need us," he added.
Just like the mourning process people go through after a family member dies and relatives leave and neighbors stop bringing food, the support still needs to continue, DeAngelis said.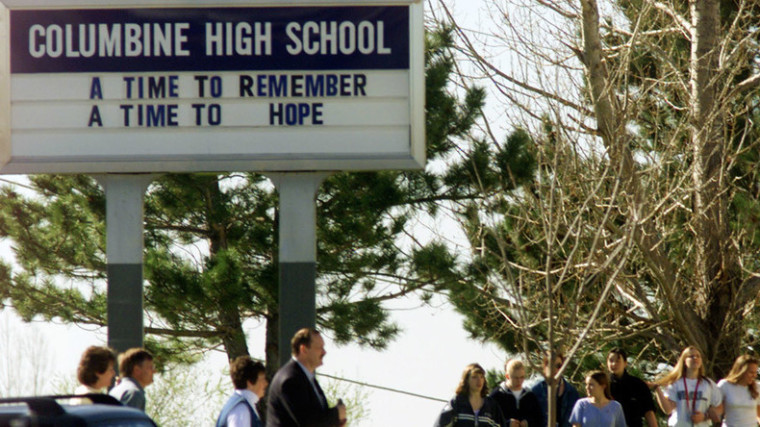 Columbine High School will be closed Friday, as they have done every year since the school shooting. At 11:20 a.m. victims' families will gather at a memorial that was built on campus and DeAngelis will read the names of the 13 who died during the private ceremony.
The former principal also calls all the parents of the deceased and invites them to attend the service. One of the parents he communicates with most is Darrell Scott, whose daughter, Rachel, was the first student killed at Columbine, and whose son, Craig, survived. The Scott family started Rachel's Challenge, an organization for K-12 schools that combats bullying and harassment, and has been joined by over 1.5 million people and saved the lives of at least 105 students who said they were contemplating suicide.
"Last month I saw Lauren Townsend's dad. I saw Tom Mauser just recently," DeAngelis said of the parents as he talked about his memories of the students.
"I remember so many. Cassie Bernall was really into Jesus Christ. Steve Curnow played soccer. Lauren Townsend who graduated the valedictorian. I remember her growing up because her mom was a volleyball coach and I was a baseball coach. Kelly Fleming, Danny Mauser and Matt Kechter were also members of St. Frances Cabrini parish, and I would see them at church on Sundays with their parents."
DeAngelis, who retired as principal of Columbine in 2014, said he's very fortunate to now be working with Safe and Sound Schools, an organization that was co-founded by Alissa Parker and Michele Gay, two mothers whose daughters were among the 20 first graders and six adults who were killed at Sandy Hook Elementary School in Newton, Connecticut, on Dec. 14, 2012. The program provides resources for parents and educators on how they can make their schools safer. DeAngelis is on their speakers board.
"I had an opportunity to present with Michele Gay at a conference in Illinois, and she shared her story about losing her daughter, Joey (Josephine, who was among the first graders killed at Sandy Hook). It's a very compelling, emotional story," he said. "We go around sharing our stories with people to try to help them. They're (Safe and Sound Schools) just doing wonderful work, not only in dealing with the aftermath of a tragedy, but what do we do now to make our schools safer."
"If it wasn't for my belief in God and my faith and understanding that He's a plan for us," even in suffering, DeAngelis said he wouldn't have been able to stay at Columbine or work with Safe and Sound Schools.
"A lot of times we don't know what that plan is, and there's times when people will say, 'Geez, I prayed and prayed and God didn't answer my prayer.' And I say, 'Well, it may not be He did not answer your prayer. He may have something different for you, and you just gotta believe.' It's so easy to believe when everything's going well, but when your faith is tested that's where you really got to believe," he said before citing 2 Corinthians 5:7, "For we live by faith, not by sight."
After the Columbine tragedy, DeAngelis said he remembers that someone gave him a copy of the poem "Footprints," also known as "Footprints in the Sand," and how that kept him going.
"It really helps me on some of those days when I'm struggling, and I just imagine God grabbing my hand and holding me. And I can't tell you the number of times while I go speaking and I just pray for God to give me the words that come out of my mouth and out of my heart. And I imagine Him whispering in my ear, saying, 'Frank, you can do this. You're going to help others.' And that's what allows me to continue to do what I'm doing."