Christian Military Chaplain 'Condemned' for Telling Soldiers His Faith Helped Him Battle Depression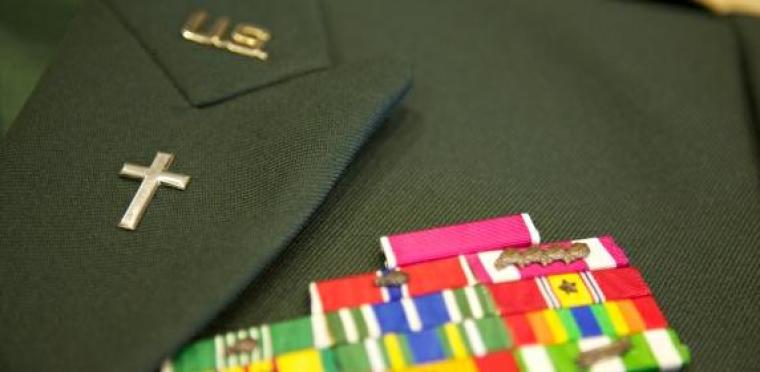 A military base in Georgia has been accused of unjustly punishing a Christian chaplain for sharing his faith during a training class on suicide prevention.
Chaplain Joseph Lawhorn was given a "letter of concern" from a superior at Fort Benning for explaining to the class about how his Christian faith helped him through his depression.
Colonel David G. Fivecoat, commander of the Airborne and Ranger Training Brigade at Fort Benning, delivered the punishment.
The Plano, Texas-based conservative law firm the Liberty Institute sent a letter on Tuesday to Col. Fivecoat regarding the matter, and has requested a response by later this month.
Mike Berry, director of Military Affairs at the Liberty Institute and author of the letter, told The Christian Post that Chaplain Lawhorn "retained Liberty Institute" on the weekend "after he received the letter of concern."
"We are still awaiting a response from the Army. We hope to receive a response by Dec. 15," Berry said.
Berry also told CP that there are many provisions in the laws of the United States that protect a person's right to express his or her religious beliefs while in uniform.
"The Constitution, federal law, and military regulations all make clear that religious expression in the military is not only permitted, but it's protected," he added.
"Congress recently strengthened religious freedom for service members in the FY13 and FY14 National Defense Authorization Acts (Sections 533 and 532, respectively)."
According to Fivecoat's letter of concern, the issue surrounding Lawhorn's actions during the suicide training class was that he was "perceived to advocate Christianity and used Christian scripture and solutions."
"You provided a two-sided handout that listed Army resources on one side and a biblical approach to handling depression on the other side," said the letter, courtesy the Army Times.
"This made it impossible for those in attendance to receive the resource information without also receiving the biblical information."
The letter, which Fivecoat said would be placed in Lawhorn's personnel file for at least three years or Fivecoat leaves the command, also stated that Lawhorn is "entrusted to care for the emotional wellbeing of all soldiers in the battalion."
"You, above all others, must be cognizant of the various beliefs held by diverse soldiers," continued the letter of concern. "During mandatory training briefings, it is imperative you are careful to avoid any perception you are advocating one system of beliefs over another."
Regarding what rights Lawhorn had to express his Christian faith, Berry of the Liberty Institute told CP that under the circumstances, Lawhorn's actions were not only acceptable but commendable.
"The Army also recognizes that suicide is a growing problem within its ranks, and it identified spiritual fitness as a key component to combatting soldier mental illness and suicide," Berry argued.
"Clearly, Chaplain Lawhorn's actions — trying to save the lives of his fellow soldiers — were protected under law and military regulations. In short, he should have been commended, not condemned."