Chaplain Alliance Urges Navy to Reverse Decision on Removing Bibles From Rooms Following Atheist Group's Complaint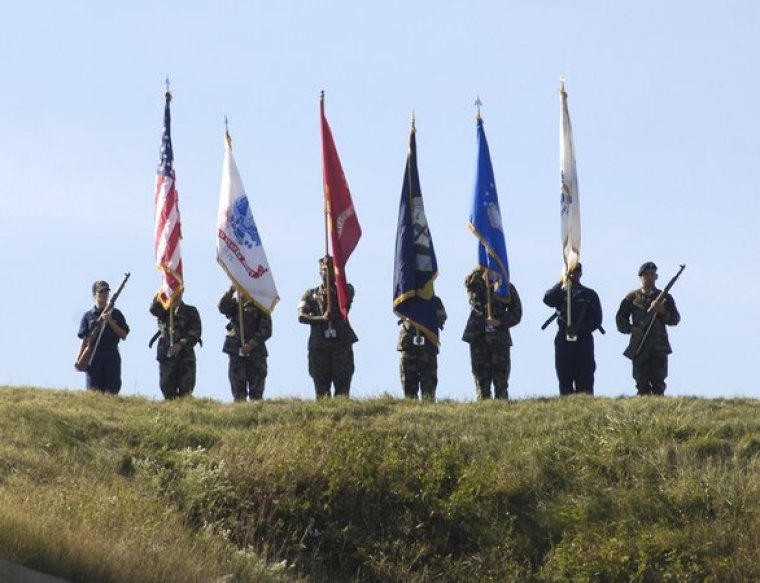 The Chaplain Alliance for Religious Liberty has spoken out against the Navy's recent decision to remove Bibles from Navy lodges and guest quarters, following a complaint from atheist group Freedom From Religion Foundation.
"A Bible in a hotel room is no more illegal than a chaplain in the military. They are there for those who want them," said in a statement Chaplain Col. Ron Crews, USAR retired, executive director of Chaplain Alliance for Religious Liberty.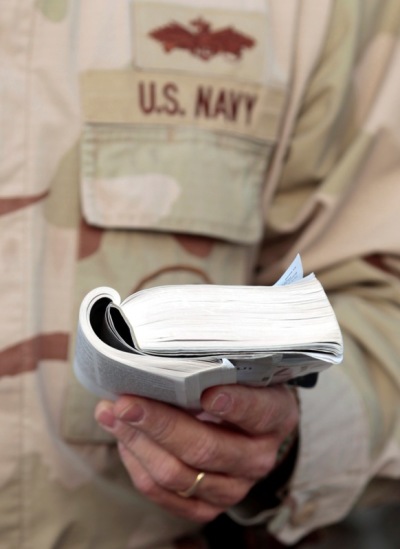 "There is nothing wrong with allowing the Gideons to place Bibles in Navy lodges, which it has done for decades at no cost to the Navy. Our service men and women are often away from home, sometimes for long periods of time. It's perfectly constitutional and legal to allow the Gideons to provide, at their own expense, this source of comfort for service men and women of faith."
The Navy Exchange Service Command apparently wrote an email to a Navy chaplain explaining that they are going to "remove all religious material from Navy Lodge guest rooms."
The email added: "For those Navy Lodges with religious materials currently in guest rooms, the Navy Lodge general manager will contact the Installation Chaplain's office who will provide guidance on the removal procedure disposition of these materials."
The Gideons International has been placing Bibles in Navy rooms free of charge, much like it places copies in hotel and motel rooms nationwide.
The FFRF had filed a complaint with the military earlier this year and claimed the presence of the Bible "amounts to a government endorsement of that religious text."
"FFRF is pleased to learn that NEXCOM has taken seriously its constitutional obligation to remain neutral toward religion as a representative of our federal government," FFRF representative Sam Grover told Fox News' Todd Starnes.
"By removing Bibles from Navy-run lodges, the Navy has taken a step to ensure that it is not sending the impermissible message that Christians are favored over guests with other religious beliefs or over those guests with no religion."
Crews argued, however, that it is "tiresome to see senior military leaders needlessly cave in to activist groups offended by anything Christian."
He added, "We sincerely hope that the Navy will reverse its decision as the Air Force did in 2012 after the public spoke loudly and clearly against this sort of censorship."
Crews refers to the 2012 reversal by Air Force officials who decided not to abide by the request of the Military Association of Atheists and Freethinkers.
The Air Force had dropped a policy that directed housekeepers to make certain there were Bibles in guest rooms on Air Force bases, following MAAF's complaint. Air Force spokesman Mike Dickerson clarified at the time, however, that while the checklist was being dropped, the Air Force would not be removing Bibles from the rooms.
"The Air Force has not directed the removal of Bibles from Air Force Inns lodging rooms at this time," Dickerson said, according to The New American. "We continue to review the situation and weigh our multiple First Amendment responsibilities and obligations."