Christian Missionaries Give 244 Thai Sex Workers Chance to Escape 'Cultural Slavery'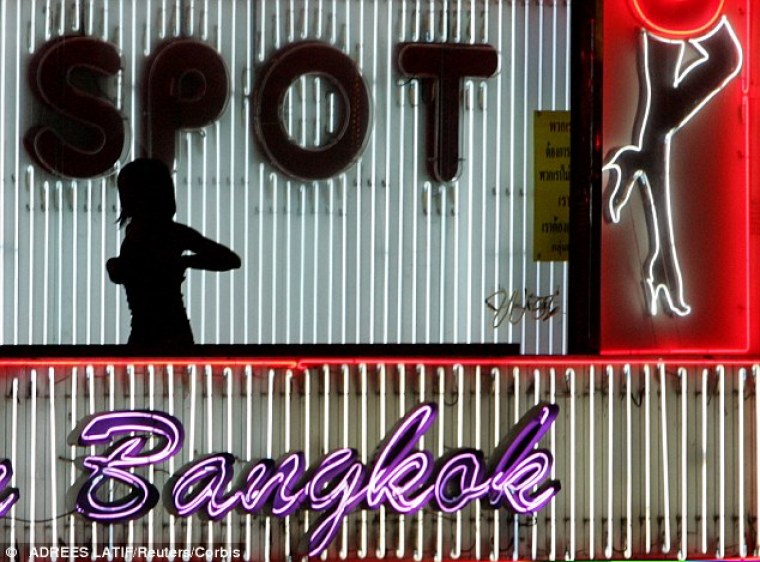 A Virginia-based Christian humanitarian organization recently intervened in the lives of over 200 women and girls entrapped in Thailand's sex industry and helped offer them the opportunity of a lifetime to leave and find their true value in Christ.
In the last two weeks, World Help and its partners on the ground in Bangkok and Pattaya have hosted three separate Christmas parties in which women and girls who prostitute themselves at big city "bars" in order to support their families in rural Thailand are given the opportunity to leave the industry and create a real future for themselves through education.
In total, 244 women and girls have attended "Night of Freedom" parties hosted by World Help and its local partners this month. The parties were made possible by World Help's local missionary partners who spend countless hours in bars all year round trying to build personal relationships with girls to convince them to escape the "cultural slavery."
"The girls are really in this work because they are so poor," Noel Yeatts, vice president of World Help, told The Christian Post on Monday, adding that in Thailand it's culturally the daughter's responsibility to provide for the family.
"These girls come in from very rural areas in Thailand and they come to the big city legitimately looking for work to send money back home to their families, sometimes even young children that they have left at home. They come to the big city and they realize that they have no education, they have no skills and the only place that offers them a 'safe space' to live and sleep are the bars."
"They may start off innocently as a cashier and before they know it, they are sort of trapped in this industry because they are making money and are able to send it back home but they are doing something that they never thought they would do," Yeatts continued. "It's not that they can't leave the bar, but that they have no other option."
According to Yeatts, this is the first year World Help is providing funding to host the "Night of Freedom" parties. Over $26,000 was raised by 38 World Help donors to help fund the Christmas parties.
One of the financial difficulties in holding these events, Yeatts said, is covering the girls' "bar fines," a penalty they must pay in order to keep their jobs should they choose to skip a night shift.
"[Local partners] are going in and paying the bar fine and taking the girls for the night. They are able to rent a nice big banquet room at a facility or hotel," Yeatts explained. "The girls come in and they feed them a wonderful meal. They have gifts for them. They have a Thai evangelist who comes in and presents the Gospel message."
The girls are also given their own Bibles. At the Christmas party in Pattaya, so many girls lined up to receive Bibles that they ran out, Yeatts recalled.
All the girls who attend the parties are also presented with the option to leave the industry and live in a local safehouse. Additionally, the school age girls who are rescued are given the option to attend a school near the safehouse.
"I have been in the safe house and sat around the table with a group of these girls and heard them going around and around — knowing their stories and the streets they came from — and heard them share the dreams of what they want to do," Yeatts said. "One wants to be an engineer, another wants to go to cooking school. For the first time in their lives, they have a choice in what they want to do and they have a hope that those dreams are going to come true."
Although 244 women and girls have attended the December Christmas parties, Yeatts said it's difficult to pinpoint numbers and percentages of how many of the girls turn away from the industry after attending the party because it could be a year or longer before they are able to leave.
"The end goal is not for all of the girls to move into our safe houses and our freedom centers. That would be great, but that is just not the way it happens," Yeatts said. "It is a ripple effect. We put the option out there and these girls are introduced to freedom. For a lot of the girls, we will never know where that leads. Some of them make decisions to leave the industry quickly and some of them it might be a year later."
Although it's hard to provide statistical analysis of the impact of the Christmas parties, Yeatts described the success stories that have come out of parties in the past.
"We had a girl who started at the Christmas party and moved into our freedom center. Even after her time there at the safehouse, she continued to help with the Christmas party. We found out that over the course of a few years, that she had led nearly every person in her family to Christ because of the change that had happened in her life, including a sister-in-law who had been in the industry as well," Yeatts said. "The ripple effect went so far that one of her extended family members who was from Loas had even started a house church because of the faith she had found through this one girl."
"It is really powerful to me to think that the work we are doing at a Christmas party in the red light district of Bangkok could have that kind of profound effect on an extended family's life because of the freedom this one girl entered into," Yeatts said.