Jeremy Lin Travels With Pastor to Learn About Sex Trafficking Firsthand in Thailand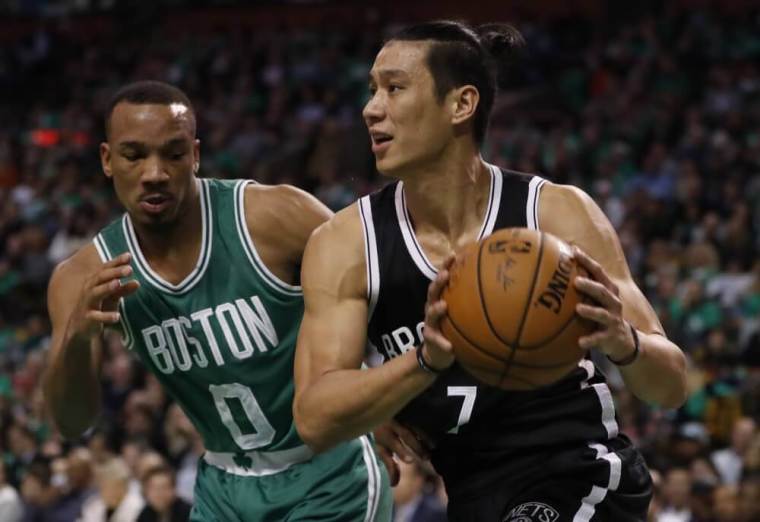 One preacher is singing Jeremy Lin's praises after the basketball star traveled to Thailand to learn firsthand about human trafficking and poverty.
Lin, the 28-year-old Brooklyn Nets point guard, was in Bangkok, Thailand, this past week with Pastor Eugene Cho from Quest Church in Seattle, Washington. Cho founded the nonprofit organization One Day's Wages that focuses on world poverty.
Earlier this year, Lin revealed that he would be working with One Day's Wages and donating his NBA game paycheck to the organization. However, he took things one step further and surprised Cho by offering to be more hands on.
"When @jlin7 and @onedayswages began our partnership this past year, I was taken back that he didn't just want to make a financial donation but shared that he and his team also wanted to genuinely learn more about the various issues of global justice — both challenges and hopeful aspects. We talked about taking a trip together but I honestly didn't think his team would follow through," Cho wrote in an Instagram message. "Not that I questioned their heart but his schedule is crazy and he's constantly training. Add my schedule — even without training."
Cho credited God's grace for Lin joining him in Thailand to witness some of the issues that poverty-stricken girls face globally firsthand. One of those issues is sex trafficking.
"... By God's grace, it happened. We've been traveling throughout Thailand this past week and learning the various nuances, challenges and complexities around girls' empowerment ... patriarchy, poverty, trafficking, education, government, law enforcement, and the list goes on," Cho revealed. "Earlier this week, we walked through one of the red light districts in Bangkok where on any given night, there are 10,000 sex workers. I've been here several times before but it's still as heavy and painful."
On March 17, the Brooklyn Nets point guard donated his income from the Nets' game against the Boston Celtics and pledged to donate $100 for every 3-point shot he made during the 2016-2017 season.
The basketball star shared his motivation for taking part in the campaign.
"I believe it's important to raise awareness about social justice issues that have been swept under the rug. This is why I'm coming alongside One Day's Wages, a movement to alleviate extreme global poverty, to do my part in raising awareness about the issues many girls face in pursuing their dreams," he wrote on the One Day's Wages website.
"Millions of girls across the globe are unable to get the education they need to provide for themselves and their families. My hope is to shed some light on these issues, and invite you to join me in taking action."