Christian Mother Asia Bibi Living in Death Row 'Hell Hole;' Ordered to 'Praise Allah' If She Ever Hopes to Get Out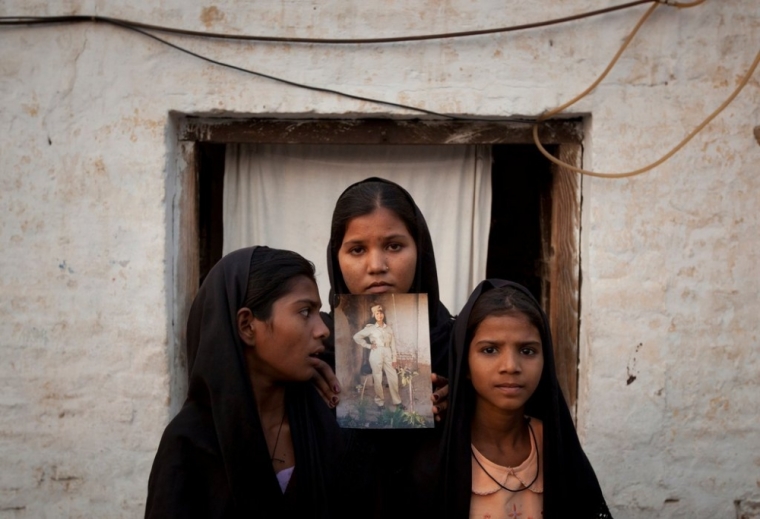 Witnesses have said that Asia Bibi, the Christian mother of five who was sentenced to death in Pakistan, is living in deplorable prison conditions, which they describe as a "hell hole." Bibi is reportedly bombarded with constant pressure to embrace Islam, but refuses to deny her Christian faith.
Mission Network News reported on Tuesday that sources close to the ALIVE network of churches have managed to investigate conditions at the women's block in Multan Jail, where Bibi is being held.
According to MNN, those individuals found that the building "does not have any system of cross ventilation."
"There are sets of two beds placed on one another in a vertical manner to double the capacity. There are a total of 6 unhygienic toilets which are, in the words of a former prisoner, 'not sufficient for the number of inmates,'" the report added.
To make matters worse, the prison block has a capacity of 30-40 prisoners, and yet close to 150 inmates are being detained there.
"Multan's summers are extremely hot," said a former prisoner. "Combine this with overcrowding, poor sanitation, heating, lighting, and ventilation in the jail, and you realize the hell hole where Asia's single cell is located."
Witnesses also said that Bibi is surrounded by constant Islamic prayer, with officials necessitating prisoners to sit before the Quran for hours and read the Islamic holy text. They have been told that if they praise Allah and ask for forgiveness, their sentence will be reduced.
"It is not just the sound of the five times of prayer that Asia is surrounded by. Every waking hour she hears the wailing of broken and often mentally-disturbed women mixed with the sound of the Quran being read out loud. Prison is no quiet place," the report continued.
While it's not known whether Bibi is allowed to have a Bible, it's rarely allowed in Pakistani prisons.
Bibi was sent to prison six years ago and placed on death row after being charged with breaking the country's strict blasphemy laws in an incident in which she got into an argument with a group of Muslim women over a water supply, and asked them, "My Christ died for me, what did Muhammed do for you?"
In July, after much campaigning by Christian and human rights groups, Bibi saw her death sentence temporarily suspended. The Christian mother of five, who has kept her faith despite all the hardships, is waiting for Pakistan's Supreme Court to decide her fate.
Wilson Chowdhry, president of the British Pakistani Christian Association, previously told The Christian Post that there is hope that she might be freed, which would be a "watershed moment" for all Christians falsely accused of blasphemy.
"This could be a watershed moment as never before has a Christian blasphemy law victim had to appeal to the Supreme High Court. The majority are released at High Court," Chowdhry told CP.
"However the legal precedent that may be created as a consequence of a successful appeal could provide protection to future Christian victims faced with cases championed by aggressive, hatred-fueled Islamic imams, while actual false eyewitnesses fail to appear during any stage of the court process," he added.