'Christian' Mother Claims Christy Sheats Killed Daughters Because They Were Sleeping With 'Black Boys'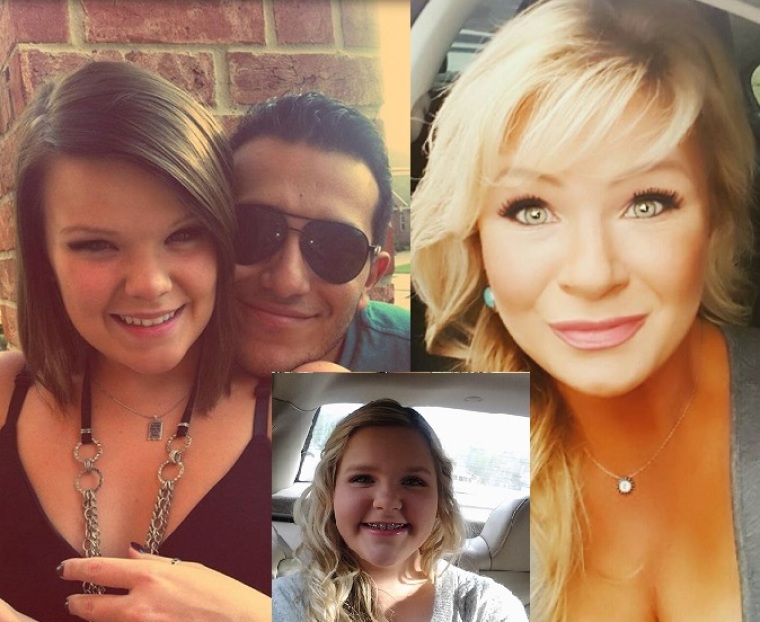 Jennifer Mayers, a blogger who claims to be a Christian mother from Louisiana, has drawn the ire of the Internet for claiming that Christy Sheats, 42, the Texas mother who gunned down her two daughters at home last Friday, shot them dead because she found out they were sleeping with "black boys."
"A devout Republican and gun rights advocate, she (Christy) no doubt discovered that both of her daughters had been promiscuous and were sleeping with black boys and she took it upon herself to put an end to that cycle. She was brave enough to stand up and say ENOUGH! Not in MY house! And she should be lauded," wrote Mayers in a blog post Monday, which has since gone viral attracting nearly 2,000 responses mostly denouncing her as a Christian.
"Race mixing is not only an ungodly thing, it causes such confusion and humiliation. Not only for the children born of this sin, but for the grandparents who would have to carry this burden. Mrs. Sheats was the picture of elegance and I know she would not want to have to explain to her friends why she was carrying around a yellow mixed baby that her promiscuous daughters had created," Mayers continued.
"Rather than be forced into this life of depravity and sin, she chose to go down grasping her weapon in the name of God. As far as I am concerned, she is a martyr for Christ," Mayers said.
At a press conference Wednesday Fort Bend County Sheriff Troy Nehls said in the days before the shooting on Friday, Christy Sheats had been arguing with her eldest daughter, 22-year-old Taylor who was scheduled to be married to her longtime Hispanic boyfriend Juan Sebastian Lugo.
"Christy wanted to ground her and prevent her from seeing her boyfriend, or fiancé, because she argued with her," Nehls said. "Mr. Sheats did not agree ... and told her it was inappropriate to ground their 22-year-old daughter and prevent her from seeing her fiancé."
What exactly the mother and daughter were arguing about was not divulged but no mention was made of promiscuity or relationships with "black boys."
Mayer also claims that Christy Sheats is being slandered for trying to protect her daughters.
"She was just your typical wife and mother, doing everything she could to protect her children from the promiscuous and sinful life that they had become sucked into. Before we slander her name or make her out to be a villain, I think we should take a moment of silence and appreciate her bravery and her devout Will to die for Christ," Mayers wrote. "A martyr indeed, my friends. And Glory be to God, as always for HE is in control."
Readers of Mayers' post, however, did not hold back in their takedown of her views.
"If you think race mixing is a thing, you're a retard. She killed 2 humans because they were enjoying the company of other humans. I hope one day all of your backwards thinking will disappear because the world doesn't need it. You're what's wrong with the world and you can't admit that you're part of the problem," wrote Robert Keys.
"I will pray for a soul as black as yours and this woman that felt the pull of the devil and killed her children. May the God of forgiveness save your souls," wrote Elizabeth Brooks.
Many have been hoping that Mayers who describes herself as a "44 year old wife, mother, and Christian from Louisiana" who devotes "every breath to God" is just a troll. Bill Ellison Media suggested that the Southern Poverty Law Center did some preliminary investigation on the blogger and thinks it might be a teenager but Mayers insists on Twitter that she isn't.
"I don't know if it's worse that people think I'm a fake or if they truly believe the hateful messages they send. Either way GOD loves me," she retorted.
"As if I would devote so much time and effort to endure all of this abuse just for fun. You guys are ignorant and sad. Educate yourself. MY God knows my heart and he guides me to preach HIS Word. I stand by everything for I am merely His vessel. Embrace before it's too late," she added.
Christy's husband, Jason Sheats, 45, told police that he believes his wife killed their daughters Taylor and Madison, 17, because she wanted him to suffer. He said he had told her just moments before the shooting that he wanted a divorce.
Christy Sheats had "ample time and opportunity to shoot and kill Mr. Sheats in the home, but she chose not to," Sheriff Nehls said. "Mr. Sheats stated that Christy knew how much he loved Taylor and Madison and how much they loved him. By killing his children, Mr. Sheats will have to live the rest of his life with this horrible memory."