Christian Movie Effort Censored Online?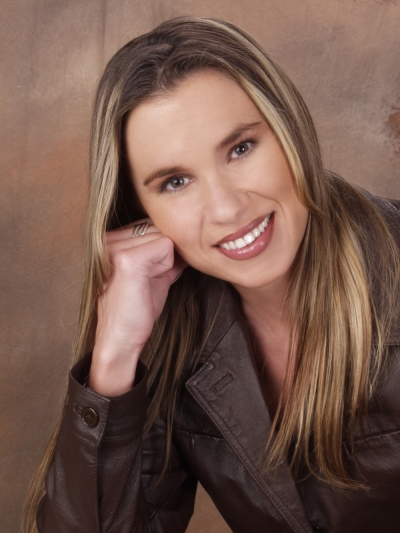 The producers of "Bravery: On Wings Like Eagles," a 3D stereoscopic movie being created to attract Millennials and younger generations to Christ, are reporting online sabotage being done to thwart their projects. They have had immense difficulty trying to raise money on Facebook, Twitter, YouTube and Gab.
Bravery tells the story of a future world in which Christians are persecuted for their faith.
"Part of this persecution in Bravery comes from a state-run monitored social media network which identifies and then actively destroys Christians," the trailer says.
The movie is loosely based on the real-life experiences producers Kathy Amidon and Proe Graphique (a pseudonym, since he is in the film industry) have had on Twitter.
The pair first encountered the censorship when they created Tea Party Fire Ants. They successfully used Twitter to galvanize Congressional support for important bills. Tea Party Fire Ants launched a campaign of grassroots volunteers to tweet at members of Congress and urge them to co-sponsor HR 36, the bill establishing a House committee to investigate the Benghazi attack. Afterward, then-Rep. Frank Wolf (R-Va.) told the group their efforts played a key role in getting more than 150 Republican co-sponsors, which led to launching the committee.
But the success came at a price. Amidon and Graphique found their Twitter accounts targeted by the left-wing organization Truthy. Truthy specifically went after conservative and Tea Party social media accounts, filing complaints about them to get them banned. Amidon's and Graphique's Twitter accounts were deleted and they were forced to create new ones, starting over from scratch to build up followers again.
Eventually, they were "shadow banned." This meant that although their accounts were still accessible, interactions with them dropped drastically. They went from 45 to 145 retweets down to nothing. Donald Trump had retweeted them in August 2015. The two believe that Twitter secretly muted their tweets so others rarely saw them.
They suffered far more. Both have received death threats. Amidon thinks her computer was hacked and secret monitoring software placed on it.
Now, their attempts to gain exposure, fundraise and place trailers for the forthcoming movie Bravery get nowhere. They believe Facebook and YouTube are also muting their posts from getting many views.
Coincidentally, just after the start of a weeklong major fundraising effort for the movie, GoFundMe shut their fundraising page down. The alleged infraction was they were raising money for an improper legal purpose — but they weren't. By the time GoFundMe put it back up, it was too late; the window for a wave of fundraising had shut, as all their radio show appearances ended. At the time this article went to publication, the fund has only raised $6,706 of its $950,000 goal.
Amidon tells me she learned that if you are a real doer — a conservative activist who gets something accomplished on social media, not just someone who uses it to rant about politics — you will be targeted like they were.
What can you do to help? Spread the word about this movie and what is being done to its producers. If enough of us who haven't been shadow banned on social media inform others, Bravery could raise enough money for production. Movies on the right don't have Hollywood's deep pockets, so they survive on alternative financing. Just like conservative actors and conservative comedians (who I've written about before), if we don't help our own, who will? Conservatives complain there aren't enough of us in entertainment, but when some try to make it, we fail to support them.
If you liked 1984, you'll love Bravery. It's no amateur production, put together by one of the most skilled and experienced movie producers in the industry — even the trailer is in 3-D. Its top-of-the-line special effects are meant to appeal to Millennials and youth. As the lead star says, "If we don't fight for us, who will?"