Christian Music Artists Receiving First Time Grammy Award Nominations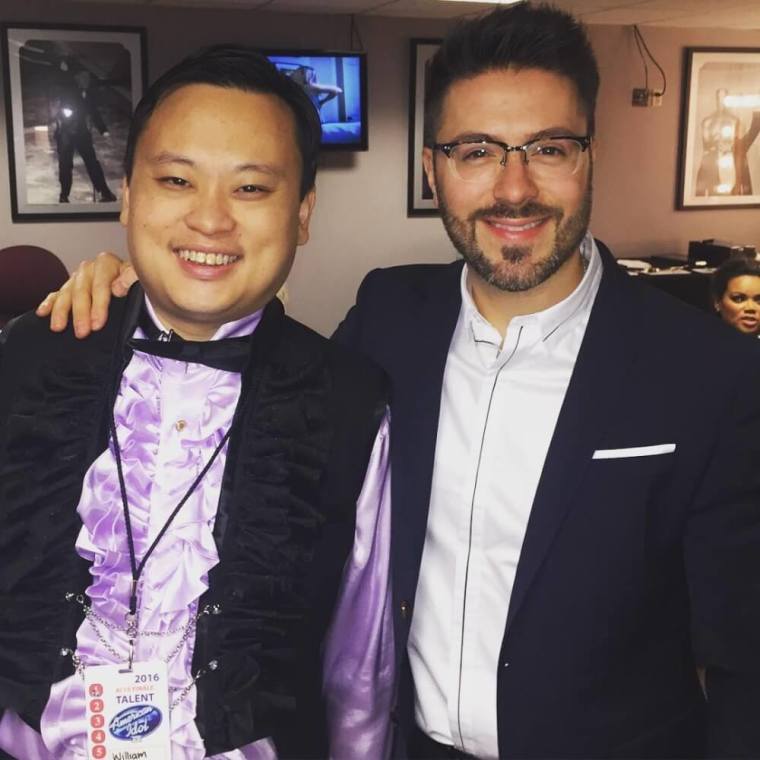 Grammy nominations are in and a number of Christian music artists are receiving their very first nomination.
In the category of Gospel/Contemporary Christian Music Tina Campbell, JJ Hairston & Youthful Praise, Le'Andria, The Walls Group and CeCe Winans received nominations. For JJ Hairston, the nomination is his first, which is especially noteworthy since he is receiving it after starting his own JamesTown Music record label.
"I have a lot to say, but I think the word 'WOW' sums it up," Hairston wrote on Instagram. "We're so honored and humbled that we've been nominated for our 1st Grammy award for 'You deserve it!'"
Tina Campbell previously won two Grammy Awards as a group member of the gospel music duo Mary Mary. Now that she is a solo singer, Tina called her first solo nomination unexpected.
"This is so unexpected but I'm so grateful. This song is God breathed, extremely personal, and it's how I acquired a better life," she wrote on Instagram. "Money can't buy it. Fame can accomplish it. Intellect can mastermind it. Power can't acquire it. But God can give it if you chose His idea."
Danny Gokey is also a first-time Grammy Award nominee who is in the running to receive the Best Contemporary Christian Music Album honor. Gokey's team sent a special thanks to supporters on the singer's Instagram account.
"We're blown away & honored to see what God has done!! What a special day and we wanna thank everyone who played a part in this record," the social media message states. "We especially wanna thank the fans who continue to show their support for the mission and the ministry of hope God has placed in Danny's heart."
The Collingsworth Family received their very first Grammy nomination in the Best Roots Gospel Album category.
"What an unexpected honor for the Recording Academy to nominate this project among the top 5 in its Best Roots Gospel Album category," Phil Collingsworth, Sr. said in a statement. "Along this journey of ministry, sometimes the Lord allows quite unexpected moments of encouragement which seem to confirm 'you are on the right track,' and today was one of those moments for The Collingsworth Family."
Joseph Habedank also received his first Grammy nomination as a solo act in the same category, years after he walked away from his former group, The Perrys, do to a drug addiction.
"I am so overwhelmed with gratitude for everyone who had a part in this record," he wrote on Facebook. "I am so incredibly thankful for this amazing honor."
The 60th Annual Grammy Awards will air live on CBS from Madison Square Garden in New York City on Sunday, Jan. 28. For more information, please visit https://www.grammy.com/.
The final round of Grammy voting runs from Dec. 7-21. Check out the full List of Christian music nominations below:
Best Gospel Performance/Song
(This award is given to the artist(s) and songwriter(s) (for new compositions) for the best traditional Christian, roots gospel or contemporary gospel single or track.)
• Too Hard Not To
Tina Campbell
Tina Campbell; Tina Campbell & Warryn Campbell, songwriters
• You Deserve It
JJ Hairston & Youthful Praise Featuring Bishop Cortez Vaughn
JJ Hairston & Youthful Praise Featuring Bishop Cortez Vaughn; David Bloom, JJ Hairston, Phontane Demond Reed & Cortez Vaughn, songwriters
• Better Days
Le'Andria
Le'Andria
• My Life
The Walls Group
The Walls Group; Warryn Campbell, Eric Dawkins, Damien Farmer, Damon Thomas, Ahjah Walls & Darrel Walls, songwriters
• Never Have To Be Alone
CeCe Winans
CeCe Winans; Dwan Hill & Alvin Love III, songwriters
Best Contemporary Christian Music Performance/Song
(This award is given to the artist(s) and songwriter(s) (for new compositions) for the best contemporary Christian pop, Christian rap/hip-hop, or Christian rock single or track.)
• Oh My Soul
Casting Crowns
Casting Crowns; Mark Hall & Bernie Herms, songwriters
• Clean
Natalie Grant
Natalie Grant; Natalie Grant, songwriter
• What A Beautiful Name
Hillsong Worship
Hillsong Worship; Ben Fielding & Brooke Ligertwood, songwriters
• Even If
MercyMe
MercyMe; David Garcia, Ben Glover, Crystal Lewis, MercyMe & Tim Timmons, songwriters
• Hills And Valleys
Tauren Wells
Tauren Wells; Chuck Butler, Jonathan Smith & Tauren Wells, songwriters
Best Gospel Album
(This award is given to the artist(s) and any producer(s) or engineer(s) responsible for at least 51% playing time of an album containing at least 51% playing time of newly recorded, vocal, traditional or contemporary/R&B gospel music recordings.)
• Crossover: Live From Music City
Travis Greene
• Bigger Than Me
Le'Andria
• Close
Marvin Sapp
• Sunday Song
Anita Wilson
• Let Them Fall In Love
CeCe Winans
Best Contemporary Christian Music Album
(This award is given to the artist(s) and any producer(s) or engineer(s) responsible for at least 51% playing time of an album containing at least 51% playing time of newly recorded, vocal, contemporary Christian music, including pop, rap/hip-hop, or rock recordings. (Subject to eligibility criteria))
• Rise
Danny Gokey
• Echoes (Deluxe Edition)
Matt Maher
• Lifer
MercyMe
• Hills And Valleys
Tauren Wells
• Chain Breaker
Zach Williams
Best Roots Gospel Album
(This award is given to the artist(s) and any producer(s) or engineer(s) responsible for at least 51% playing time of an album containing at least 51% playing time of newly recorded, vocal, traditional/roots gospel music, including country, Southern gospel, bluegrass, and Americana recordings. (Subject to eligibility criteria))
• The Best Of The Collingsworth Family - Volume 1
The Collingsworth Family
The Collingsworth Family
• Give Me Jesus
Larry Cordle
Larry Cordle
• Resurrection
Joseph Habedank
Joseph Habedank
• Sing It Now: Songs Of Faith & Hope
Reba McEntire
Reba McEntire
• Hope For All Nations
Karen Peck & New River
Karen Peck & New River