Jeremy Lin announces he's been married for 2 years: 'Finally sharing this beautiful day'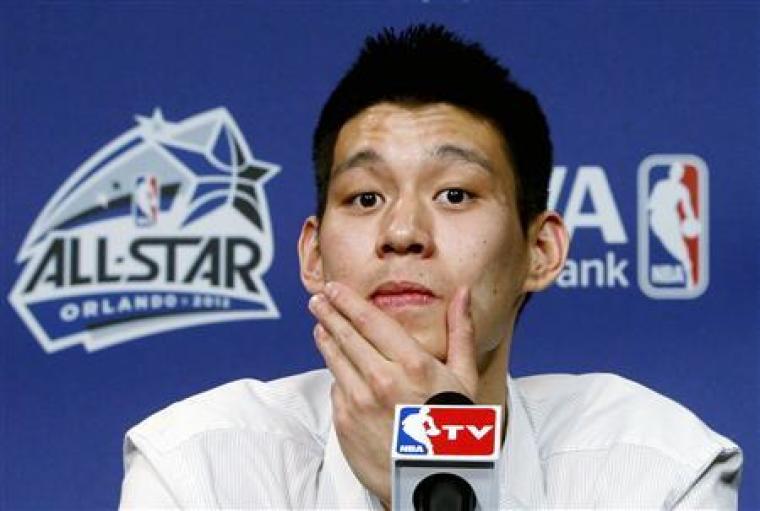 Christian former NBA player Jeremy Lin revealed Wednesday that he has been married for two years and said he's thankful "to have found someone who loves me for who I am, to embrace my unique life, and to just do life with."
In a Facebook post Wednesday, the 34-year-old Taiwanese-American shared a photo from his wedding day along with a lengthy caption celebrating the union.
"After many years of being together, I married my wife in an intimate ceremony and it's been the highlight of my life ever since. Finally sharing this beautiful day from over a couple [of] years ago," he wrote.
"I always knew that when I got married I'd want to keep my personal life sacred and to myself for as long as I could."
Explaining why he kept the marriage a secret for so long, Lin said:
"The funny thing about becoming famous overnight is no one teaches you how to deal with it. ... While I still feel strongly about guarding aspects of my personal life, it has also been hard for people to not know about such a major change."
Lin, the son of Christian Taiwanese immigrants who settled in California, launched his NBA career in 2010 when he signed with his hometown team Golden State Warriors. He played college basketball at Harvard University. 
During a time known as "Linsanity," the athlete became well-known among sports fans due to his performance as a point guard with the New York Knicks during the 2012 playoffs. Lin was subsequently on the covers of Time and Sports Illustrated and was named Breakthrough Athlete of the Year at the ESPY Awards.
In 2019, Lin won an NBA championship with the Toronto Raptors before becoming a free agent. He later played for the Chinese Basketball Association's Beijing Ducks in 2019. He announced his exit from CBA in December 2022.
The athlete regularly uses his platform to share his faith and reflect on the scriptures that have helped him as he faces the ups and downs that come with fame. 
"Joshua 1:9 has helped me in tough times: 'Have I not commanded you? Be strong and courageous. Do not be afraid; do not be discouraged, for the Lord your God will be with you wherever you go,'" he said.
He also reflected on how his faith sustained him as he faced a slew of injuries throughout his NBA career, including a severe knee injury.
"There is a lot of delving into God's promises that there is a perfect plan, that I need to just continue to be faithful and worry about what I can control. ... I do feel like I'm in God's favor," he said in 2018.
"My older brother said it best. He said, 'When I look at your story, there are God's fingerprints all over it,'" Lin continued.
In a 2018 email to his prayer group, the athlete said he also takes comfort in the witness of Bible "heroes" and how God continually uses imperfect people to carry out His will.
"Seriously, God has been really impressing on my heart that He continually uses broken, imperfect people," he wrote. "I often put pressure on myself to be as close to perfect as I can otherwise God can't use me. But the reality is that God uses sinful, doubtful and proud people all through Scripture."
"Even with Abraham, he wasn't willing to wait for God to fulfill His covenant so he took matters into his own hands," Lin continued. "He also lied out of a lack of faith by saying his wife was his sister. I guess my encouragement to everyone is that we don't have to be perfect. God loves us enough that He's willing to include us in His kingdom work. He doesn't need us, but He loves us so much that He'd rather use us than not. There is serious power and security when we understand our Father's love!!"