Christian Organization Apologizes After Keynote Speaker Argues That Homosexuality Is a Disability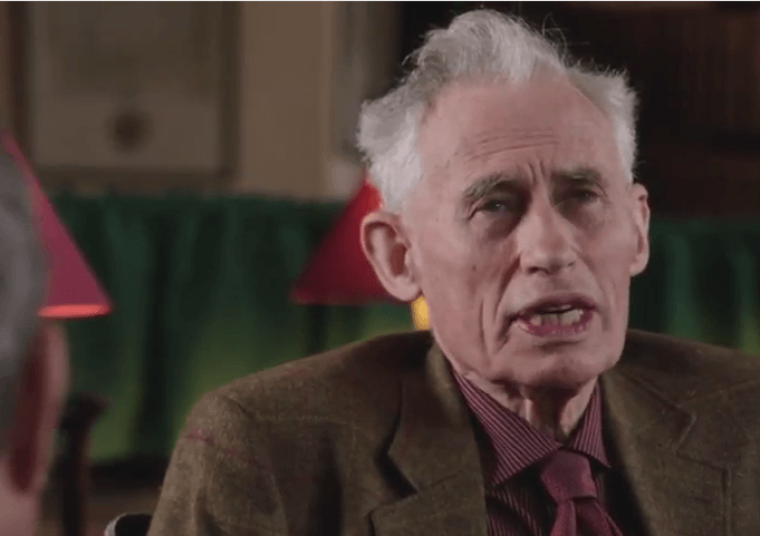 Michael Rea, president of the Society of Christian Philosophers, apologized Saturday to anyone who may have been offended by a recent presentation by leading Christian philosopher Richard Swinburne at the 2016 Midwest Society of Christian Philosophers in which Swinburne said homosexuality could be considered a disability.
Reporting on the meeting, on the blog Philosophical Percolations, J. Edward Hackett, a senior lecturer in the Department of Philosophy at the University of Akron, said he rebuked Swinburne for medicalizing homosexuality.
"As one of the keynotes of the Midwest Meeting of Society of Christian Philosophers, he referred to homosexuality as a 'disability' and a 'incurable condition.' While Swinburne did not think homosexuality was intrinsically wrong in the same way that adultery was wrong, he argued (if that's the right verb under some principle of charity) that homosexuality was extrinsically wrong. Homosexuality was a disability in the lacking of the ability to have children, and God's commands of abstaining from homosexuality might prevent others from fostering this incurable condition in others," Hackett wrote, saying he told Swinburne that he "medicalized being gay in the same way that phrenology medicalized racism."
"Swinburne advocated 'sympathy and not censure' for homosexuals, those with the 'incurable condition' and 'disability.' In this medical context, medicine acts as a way to dehumanize the person without appearing as if that's what you're doing*," Hackett added.
Reacting to criticism of Swinburne's presentation, Rea expressed regret in a statement on Facebook Saturday and distanced the SCP from Swinburne's position.
"I want to express my regret regarding the hurt caused by the recent Midwest meeting of the Society for Christian Philosophers. The views expressed in Professor Swinburne's keynote are not those of the SCP itself. Though our membership is broadly united by way of religious faith, the views of our members are otherwise diverse," he said.
"As President of the SCP, I am committed to promoting the intellectual life of our philosophical community. Consequently (among other reasons), I am committed to the values of diversity and inclusion. As an organization, we have fallen short of those ideals before, and surely we will again. Nonetheless, I will strive for them going forward. If you have thoughts or feedback you would like to share with me, I would welcome hearing from you via email or private message," he noted.
Despite Rea's appeal for discreet feedback, several critics of his apology shared their thoughts publicly in the comments section.
"For all the talk of being committed to the values of diversity and inclusiveness, I don't understand why you're apologizing for letting someone who holds an unpopular view publicly defend it," Chad McIntosh an employee at Cornell University wrote.
Another critic of Rea's apology, Christopher M. P. Tomaszewski, charged that it was only natural for a Christian philosopher to defend Christian ideals at a meeting of Christian thinkers.
"Is it the policy of the SCP to invite one of the most distinguished philosophers in the world to speak and then publicly disavow his defense of Christian morality after the fact, as if it were shocking or inappropriate that Richard Swinburne would defend Christian morality at a meeting of the Society of Christian Philosophers? Because I would respectfully submit that if we are talking about falling short of ideals, that sure seems to count," Tomaszewski said.