Christian-Owned Lands in Iraq Being Seized by Kurds, USCIRF Report Warns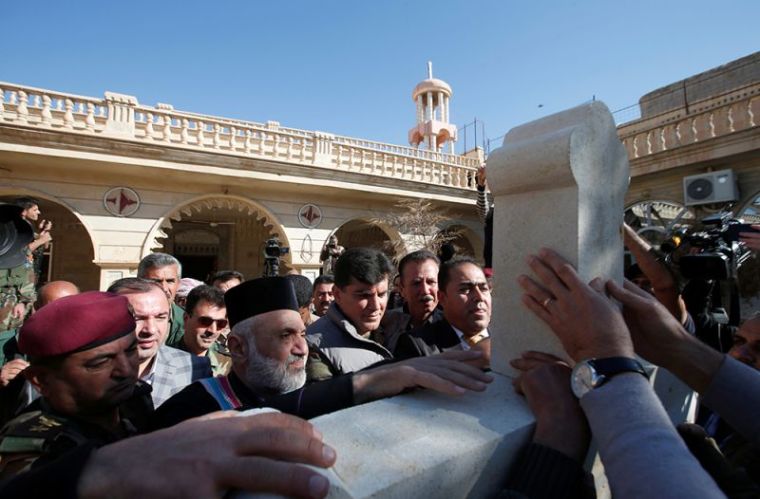 The report states there are two types of common appropriations happening in Kurdistan.
The first, which represents "significant portions of the claims," are long standing land ownership issues involving Assyrian Christians who abandoned their properties during regional uprisings and suppressions in previous decades and have returned with their deeds looking to reclaim ownership.
The second type of appropriation dispute is "incidents where powerful local officials or businesses seize land on which to build new properties."
"Assyrian leaders alluded to various cases where Kurdish officials, or individuals or developers with links to officials, have built on land owned by Christians," the report relays. "Assyrian Christians from Zowaa pointed to incidents throughout Dohuk governorate, the Nineveh plains, and in Erbil. Seizures in the Nahla Valley have received particular attention; here, Christians allege 42 encroachments in the villages in recent years. Most recently, a Kurd building on communal agricultural land sparked protests, after requests to cease and desist were ignored."
One particular case involving Erbil International Airport was raised by a number of Christians leaders who spoke to researchers. The case involved land owned by the Chaldean Catholic Church that was built on by developers without permission.
There have also been instances in which Christians who tried to protest the land appropriations have been prevented from traveling through checkpoints by KRG security officials, who turn back Christians once they see identification marked "Christian."
The report notes that there was an one instance in which Kurdish forces prevented Assyrian Christians from traveling to Erbil to protest land appropriations in April.
"Such appropriations targeted against Christians are examples of religious discrimination," the report asserts. "Where true, they also represent violations of Kurdistan's 2015 Minority Rights Law."
Issues surrounding Christian landownership go back decades.
In addition to land appropriations, the fear of radical Sunni extremism and discrimination still exists for Christians living in the KRI, as priests have "unanimously warned of growing extremism emanating from the mosques and sections of society."
"Christians acknowledge that the authorities have safeguarded them to date, but fear that these protections could be eroded if Kurdish leaders choose to appease extremists in future governments," states the report. "One priest claimed that Kurdish contractors had refused to carry out a contract upon learning that the work was on behalf of a Christian church."
Christian politicians involved with the Chaldean Assyrian Syriac Popular Council have also voiced their concerns over the lack of economic opportunity for Christians in KRI.
"These politicians fear that regional persecution, combined with opportunities abroad, will lead to the complete disappearance of Assyrian Christians from their historic homeland," the report states. "A senior bishop echoed this sentiment, noting that bureaucracy and officials can be linked to religious cronyism. He called for more transparency in the region to prevent hidden discrimination or favoritism based on religion."
Ideally, Christians in the KRI are hopeful that they will one day be allowed to create a Christian governorate in the Nineveh Plains of Northern Iraq, where many of them fled from.
"Several Christian leaders confirmed that if given an Assyrian Christian governorate, the governorate would be a part of the KRI subordinate to Erbil. Creating political units solely based on religion or ethnicity can fuel discontent," the report contends. "In this case, there is a risk (if such a plan was permitted) of creating tensions with other minorities in the area, including Shabak and Yezidis. In the long run, groups in the minority might find themselves at a disadvantage, or compelled to leave."