Jihad, Islamic Extremism Rising Against Indonesian Churches
'We Will Not Stop Hunting Christians,' Islamic Extremists Vow in Indonesian Church Attacks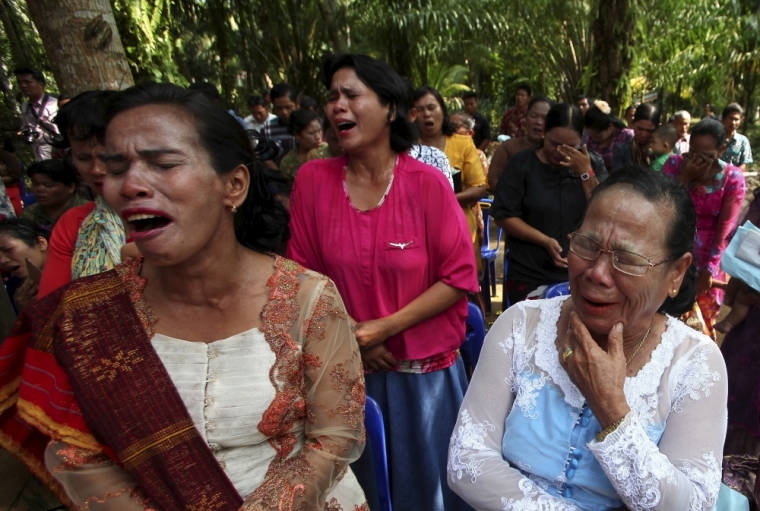 The Gatestone Institute released a report stating that violent jihad and Islamic extremism continues rising against Christian churches in Indonesia.
The American think tank stated earlier this week that instances where Christian churches are being targeted both by Muslim mobs and local authorities are rising, with several violent outbursts reported throughout October.
In one attack in the Aceh region aimed at tearing down Christian churches, Islamic leaders reportedly sent text messages that read "We will not stop hunting Christians and burning churches. Christians are Allah's enemies!"
Local authorities have not only failed to bring the attackers to justice, Gatestone said, in some cases they have even ordered the demolition of churches.
"Every church member is guarding his own church right now," said a pastor from Aceh, whose name wasn't shared.
The think tank said that authorities are trying to justify such targeting by pointing out that many of these churches were never registered in the first place.
Such a registration permit is near impossible to obtain, however, given Indonesia's 2006 Joint Decree on Houses of Worship, which requires places of worship to obtain signatures from at least 60 local households of different faiths.
Several news sources, including Reuters, reported on the violence against churches at the hands of Muslim mobs throughout October. BBC News added that in one instance, close to 200 police officers and military personnel protected workers as they destroyed church buildings in Aceh, again under the claim that they lacked registration permits.
"How can we do it? It is the church we built to pray. It is impossible [for us to take it down]," said Paima Berutu, a leader of one of the churches, when asked to tear down his own church. "Some of us watched [the demolition] from afar, man and women. It was painful."
Indonesia is the world's largest Muslim nation, and in recent years has seen a rise in anti-Christian sentiment. The country is listed as 47th on persecution watchdog group Open Door's World Watch List of nations where Christians face the most persecution for their faith.
Gatestone said that even fully registered Christian churches in other parts of Indonesia are under attack.
It recalled an incident from 2012, when the congregation of Philadelphia Protestant Church in Bekasi was attacked by hundreds of Muslims while celebrating Christmas, with the rioters throwing rotten eggs, rocks, and plastic bags filled with urine and feces at the Christians, while police stood by and watched.
"We are constantly having to change our location because our existence appears to be unwanted, and we have to hide so that we are not intimidated by intolerant groups," a church spokesman said.
"We had hoped for help from the police, but after many attacks on members of the congregation [including when they privately meet for worship at each other's homes], we see that the police are also involved in this."