The Christian Post's Top 10 Most Popular Op-Eds of 2016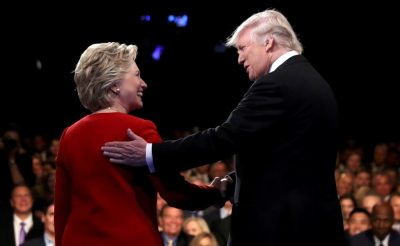 The Christian Post's top news story of 2016 was "Trump and evangelicals." Our readers showed much interest in the topic and CP provided plenty of coverage throughout the year. This presidential election was also the most popular topic on CP's opinion page in 2016, our "Top 10 Op-Eds" list shows.
CP showed the diversity of evangelical views on the presidential election on our opinion page throughout the year. We included Donald Trump supporters, never-Trump-ers, Hillary Clinton supporters, an Evan McMullin supporter and a Gary Johnson supporter. We didn't include an evangelical Jill Stein supporter op-ed, but only because we received no submissions.
Clinton's abortion position also generated much interest among CP readers. CP offered several point-counterpoint articles in the months leading up to the election. You will find one of those op-eds in our top 10 list.
Unlike previous elections, the editors of CP penned two of their own editorials on the election as well, one of which you'll find in the top 10.
For the top 10 op-eds of 2015, see here. 
The ranking is based upon total internet traffic in 2016. As you click through the pages, you can read the first few paragraphs of each op-ed. A link is provided if you want to read the rest of the article.
Napp Nazworth is the politics and opinion editor of The Christian Post.