Christian Public Health Expert Fired for Belief Homosexuality Is Sin Settles Suit for Nearly $250K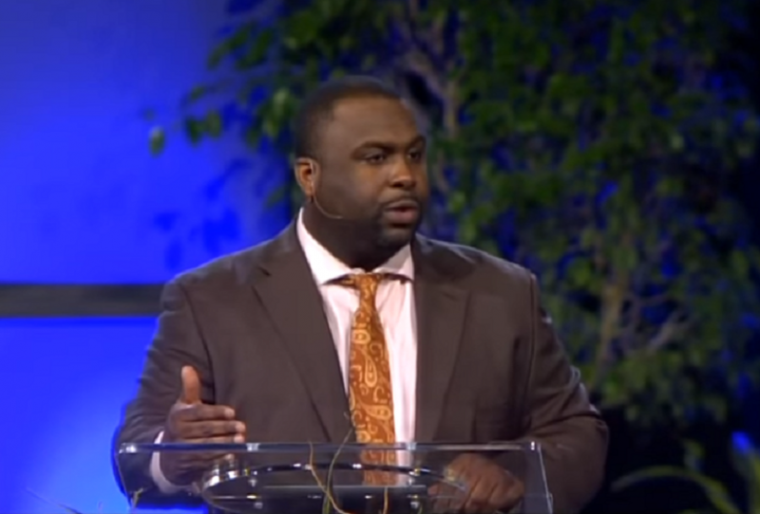 Dr. Eric Walsh, a Christian public health expert and lay preacher who lost a job with Georgia's Department of Public Health in 2014 because he believes homosexuality is a sin and evolution is a "religion created by Satan," settled a lawsuit Thursday with the state for nearly $250,000.
First Liberty Institute, which represented Walsh in the case against the state of Georgia, said in a release that the state of Georgia agreed to pay $225,000 to settle Walsh's religious discrimination lawsuit.
"I am grateful this trial has finally ended," Walsh said in the statement. "It's been a long, difficult journey, but it's worth it to have my name cleared and to ensure that all Georgia government employees know they have religious liberty."
According to the Liberty Institute, Walsh's faith first became an issue in early 2014 while he worked as the public health director for the city of Pasadena, California.
Walsh, an accomplished public health expert, was invited to be the commencement speaker for Pasadena City College's class of 2014. Some students, however, reportedly objected to his selection and highlighted videos of his sermons online and complained to the school about his religious views. The controversy forced Walsh to withdraw from the commencement ceremony and he was placed on leave from his job.
According to the Pasadena Star-News, Walsh resigned in late May "following controversial comments he made in Seventh-day Adventist sermons posted online. The sermons condemned homosexuals, Muslims, Catholics, popular culture, Darwin's Theory of Evolution and other groups and ideas."
Walsh, however, called the episode a witch-hunt.
"When they went online to find things to damage my reputation or to cause the school to maybe not choose me, what they found wasn't any scandal, there was no embezzlement, there was nothing like that, it was just a lot of sermons," he said. "They just took little snippets and, of course, by taking them out of context and framing a new context, they really were able to frame me as a very terrible person. I was called in the papers a bigot, I was called a homophobe, I was called all kinds of names that weren't true," he said.
According to the Liberty Institute, Walsh applied for the district health director position with the Georgia Department of Public Health while he was on leave in Pasadena, and was forthcoming about his religious views and the controversy there.
"During my interview with the state of Georgia, I volunteered information about the situation generated by students complaining about my religious views so that the state would be aware," said Walsh. "In addition, my previous employer spoke directly to senior officials with the Georgia Department of Public Health to explain what had happened with Pasadena City College."
According to the Liberty Institute, Walsh was hired for the position of district health director, state of Georgia Department of Public Health, contingent on a routine background check.
On May 16, 2014, a day before he was supposed to start his first day on the job, "the state of Georgia Department of Public Health terminated Walsh in an email because of his religious beliefs," said the Liberty Institute.
More than two years later on Thursday, the First Liberty Institute celebrated "victory."
"This is a clear and resounding victory for religious freedom," Jeremy Dys, senior counsel for First Liberty Institute and counsel for Walsh, said. "We always knew the law was on our side, so we are pleased the state of Georgia agreed to settle this case and clear Walsh's good name."
"We are grateful that the state of Georgia agreed to settle the case and acknowledge the right of their employees to express their religious beliefs," Dys added. "No one should be fired for simply expressing his religious beliefs."