Christian Publisher Zondervan to Release Jeremy Lin Bio 'Linspired'
Book Tells of New York Knick Feeling 'Called' by God to the NBA
Christian media and publishing company Zondervan is releasing a biography on breakout NBA sensation Jeremy Lin. Keeping with the pun-friendly nature of Jeremy Lin's name, the book is titled Linspired and focuses on Lin's unwavering faith before and after his success and popularity.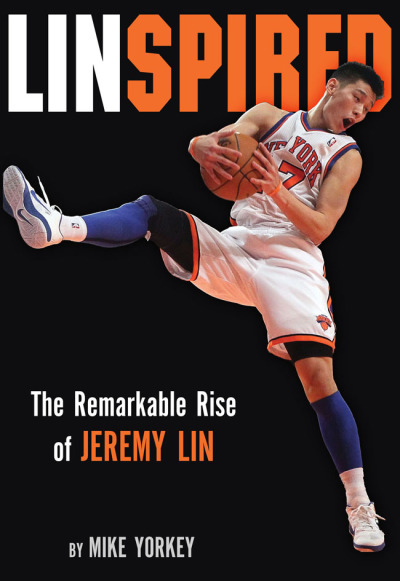 Both an adult and youth version of the book will be released, and are due to hit shelves in April of this year.
Linspired is written by bestselling author Mike Yorkey. Yorkey has written about Christian athletes before, including Growing Up Colt, the biography of religious Cleveland Brown's quarterback Colt McCoy, and the popular Playing with Purpose, a book that highlights the faith of a few religious football players including Tim Tebow.
"Just as stories like Jeremy Lin don't come along very often, so do opportunities to share those stories with readers hungry to learn more about Jeremy Lin," Yorkey expressed in a press release. 
"It's all happening so fast for Jeremy, arriving at the busy intersection where sport, religion, fame, and pop culture meet. I've been following Jeremy for more than a year, interviewed him at length, and think highly of his public stand for his Christian faith," York added.
The announcement also offered a tidbit of what the book will contain with an excerpt from one of Yorkey's interviews with Lin. The young star told Yorkey, "I'm not exactly sure how it is all going to turn out, but I know for a fact that God has called me to be here now in the NBA. And this is the assignment that He has given me. I know I wouldn't be here if that wasn't the case. Just looking back, though, it's been a huge miracle. I can see His fingerprints everywhere."
Yorkey also interviews other figures important to Lin's faith, including the young point guard's pastor, Stephen Chen of Chinese Church in Christ, located in California.
Linspired is set to be an uplifting tale of how faith helped a young man harness his talents and overcome the odds to find more fame and popularity than he ever dreamed of- all while remaining humble and faithful to his Christian values.
Vice President of Zondervan Tracy Danz said of the biography, "We have the opportunity to share an exceptional story of a young man who has captured the hearts of so many. We hope to honor Jeremy Lin by telling his story as he so humbly honors Christ and influences a country."