Christian Reviewers Praise Box-Office Winner 'Thor: The Dark World' for 'Strong Female Role Model'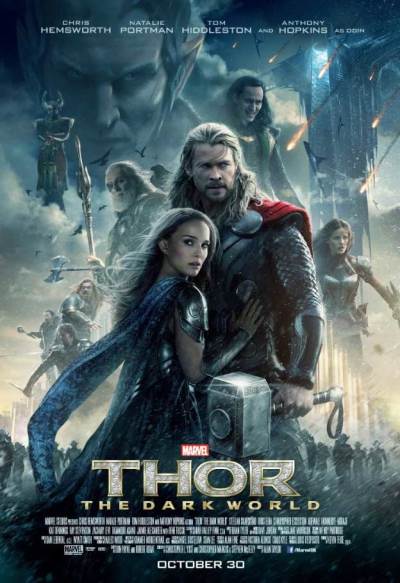 In a move that might defy certain stereotypes, Christian reviewers argue that the main female characters in the recent high-performing box-office film "Thor: The Dark World" present good, active female role models, in contrast to the mere "damsel in distress" common to many Disney films.
"Jane Foster was a nurse with a soap opera function as a female longing for Thor's alter ego, Dr. Don Blake, in the original comic, so making her an astrophysicist is a big move," Alex Wainer, associate professor of Communication and Media Studies at Palm Beach Atlantic University in South Florida, told The Christian Post on Tuesday.
This change from the comics to the film, Wainer argued, "allows her to have more agency in the plot as well as to be rescued by the hunky Thor." He also pointed to the warrior Lady Sif and Thor's queenly mother Frigga as strong female characters in the film.
"They bend over backwards to let you know that Jane Foster is a very smart, capable woman in her own right – she's fundamental to the solution" to the major foe, Thomas Parham, co-chair and professor of Theater, Film, and Television at Azusa Pacific University (APU), told CP. Parham argued that "it's important to give young women strong role models."
Parham recalled a fantasy class he is currently teaching, which recently analyzed the film "Snow White and the Seven Dwarves." In the film, the main female character "is sitting around, waiting for Prince Charming to come," and she even "cleans and cooks for the dwarves," the traditional tasks of women.
In contrast to this limiting view, the APU professor praised the female characters in Thor as a breath of fresh air. "Disney, for decades, reinforced these negative stereotypes," Parham argued, but in the new film, "Jane missed Thor, but her life went on without him."
Paul Asay, senior associate editor at Focus on the Family's review site, Plugged In, agreed. He argued that Jane "is a damsel in distress, and yet she is able to play a major part."
Asay mentioned a scene near the end where Jane actually leaps in front of a falling spaceship to save Thor from the blast. "That's very ineffective and yet the symbolism of that – the effort to try and protect Thor – was touching and beautiful," the reviewer explained. "Even though Thor is a thousand times stronger than Jane Foster, she still has that impulse to protect."
The Plugged In reviewer also claimed that Jane's importance acts as "an encouragement to us all." Her ability to impact the plot, despite the fact that she's "fighting alongside these much larger than life characters," demonstrates the value of all people, even when they seem small and insignificant.
However, not all Christian reviewers saw Jane as such a strong, independent woman. A female reviewer, who wished to remain anonymous, recalled a scene at the beginning where Jane's longing for Thor kept her from enjoying a first date with another man.
"I didn't think she wasn't strong," the female reviewer conceded, "but she was very much a damsel in distress that needed her knight (or god) in shining armor to save her." The unnamed Christian commentator also insisted on the fact that, even though Jane leaps to protect Thor from the falling spaceship, she still had "no chance" of saving him.
The female reviewer also called the idea of Jane being a strong woman "kind of funny considering she looks like she's worshipping Thor in some of the movie posters." On a second look, she admitted that Jane may not quite be worshipping her savior in the pictures, "but she's definitely looking to him for protection."