Christian Rockers Rally Support for Imprisoned Pastor Through New Music Video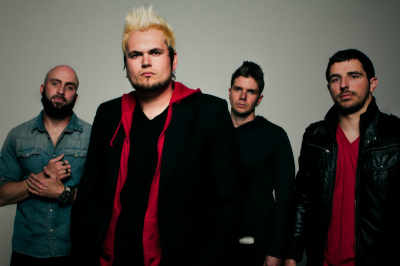 A Christian rock band is trying to rally support for Saeed Abedini, the American pastor who has been imprisoned in Iran for over a year, through a music video featuring the title track from their new album.
Mikey Howard, lead vocalist and rhythm guitarist for BEC Recordings artist 7eventh Time Down, says creating the music video that tells Abedini's story felt like a "divine appointment." The song featured in the video, "Just Say Jesus," was not written about the pastor, though it does address the topic of dealing with difficult times.
 "The song is about situations that look a lot like his, whenever we're at the end of our rope and we have nothing left to say but cry out to the name of Jesus," said Howard.
The video explains how Abedini left for Iran in June 2012 seeking final approval to build an orphanage there. Just a few days before he was scheduled to return home, he was taken into custody by the Iranian Revolutionary Guard and put under house arrest. The government claimed he was a threat to national security, though groups like the American Center for Law and Justice (ACLJ) say his imprisonment has more to do with his faith.
He was sentenced to eight years in prison.
"I just really felt connected with the story, and I didn't really know how to be involved or have the band be involved," said Howard.
Other members of the band include drummer Austin Miller, bassist Cliff Williams and lead guitarist Eric Vanzant. Howard says they made the video, which includes video clips and photos of Abedini's family, after getting the approval of Abedini's wife, Nagmeh Abedini. She later said in an email thanking the band that the video brought her to tears, according to Howard.
7eventh Time Down has been touring and promoting their new album, which was released Sept. 3, and Howard says he discusses the video before playing "Just Say Jesus" at each show. He wants Christians to not only to speak out and create awareness about Abedini's situation, but he also wants them to intercede for the pastor in prayer.
Adding to the sense that it was "God's timing" that the band should speak out was the way they ended up playing at a recent prayer vigil for Abedini. While in Pennsylvania during their tour the group was contacted by an organizer who asked if they could play "Just Say Jesus" hundreds of miles away at a vigil in Nashville, Tenn., the next day. Conveniently, the band had already been scheduled to perform that day less than two miles away from the vigil site.
Howard says the band wants people to boldly speak out about Saeed's imprisonment using social media, blogs and other forms of communication to create awareness and put pressure on those whose influence could help free him from prison.
"We probably won't shut up about it until he comes home," he said.
The ACLJ, which has been pushing for Abedini's release, said in a press release Monday that the pastor had a "glimmer of hope" that his release was near after learning that President Barack Obama spoke about him with Iranian President Hassan Rouhani.