Christian Singer Aims to 'Invade' Lionel Richie, Mariah Carey's 'All the Hits Tour' With God's Love (Video)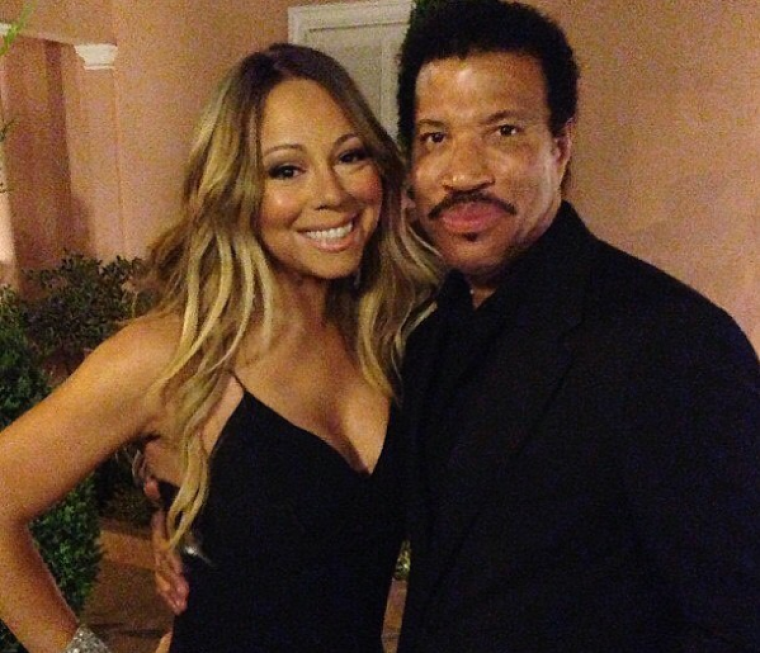 TAMPA, Florida — Christian artist Tauren Wells​ who's the opening act for Lionel Richie and Mariah Carey's "All the Hits Tour" says his goal is to "invade the tour" with God's love. 
Thousands attended the "All the Hits Tour" at Amalie Arena in Tampa, Florida, Friday night to hear performances by Mariah Carey and Lionel Richie. Before the audience got to hear their favorite classic songs from the mainstream industry veterans, Wells, the tour's opening act, graced the stage for a half hour set to perform songs off of his new Christian album.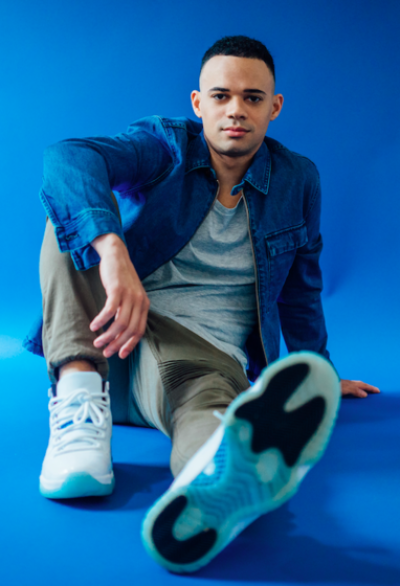 The former Royal Tailor frontman who has garnered two Grammy nods unapologetically showcased his faith-based tunes in the massive arena. After his set, Wells sat down with The Christian Post to discuss how it all came about and what he hopes to do as he continues to tour 22 markets across the U.S. and Canada with Richie and Carey.
Wells said that hearing his name as part of the concert bill is still "crazy" to him. As he described how it all came about he credited Jesus and his booking agent, John Huie.
"Nothing happens without Jesus, but John Huie is my booking agent over at the creative arts agency in Nashville," Wells told CP.
Upon hearing that Richie was going on the road and taking out an opening act, Huie pitched Wells along with 10 other artists to the music legend and Richie hand picked the young Christian artist himself.
"He saw my 'Hills and Valleys' video, My 'Love is Action' video and my 'Undefeated' video and that was it," Wells said.
Those in attendance heard Wells' single, "Hills And Valleys," which has quickly been climbing the radio charts. The song explains that God is Lord over everything and He's with everyone through the good and bad.
With impressive dance moves, an incredible voice, and great piano and guitar skills, Wells flawlessly performed his set for the Tampa concert-goers. With his overtly Christian song lyrics and short speeches in between, the 31-year-old proclaimed God's love and freedom before the packed audience as many cheered and applauded.
"It's a unique opportunity that I have, so I'm being very careful on how I steward it," Wells shared about ministering to a secular crowd. "I wanna steward it with wisdom and with love, but I also want to speak truth that could literally change somebody's life forever."
"I think music is an amazing vehicle to do that with and there something in music that connects your heart to someone else's heart," he continued.
The Michigan native said he's hoping to be a good example of the faith he claims.
"We got so many crazy Christians that we can use a rebranding of sorts, where we're not scared of having conversations with people, where we're not bringing our egos into it and [instead] walking in the humility that Christ speaks of," he said.
"I know what it is to be broken, I'd rather be whole," Wells added when talking about why he shares his God with others.
"I'm not walking up to everyone with a New Testament Bible, I have no agenda. I'm not trying to do this with an ulterior motive. I'm just coming out because love is the agenda. I could just love people and show people the love of God," he continued.
The singer then shared the biblical story of Jesus' powerful interaction in John 4 with the women at the well.
"The level of truth He brought but with the level of grace that He brought changed her life, and that's what I'm trying to do. When you read that Jesus didn't come into the world to condemn but to bring life, then who am I?"
Backstage, Wells explained that while his time with Carey and Richie is limited, he finds other ways to be an example of Christ.
"This sounds very unspiritual but I'm just being normal," he said. "I'm a Christian artist on a mainstream tour, I'm standing out."
Wells did admit that because both Carrey and Richie are "older" the environment of his tour life is not as toxic as other secular gigs could be. He quipped that the after party of their last show was at a candy store with Carey's twins.
"I've been able to meet Lionel and I've been able to meet Mariah and they're very kind. Their bands are going back to them and saying, 'Yo, this is legit,'" he said of leaving an impact on Richie's and Carey's band mates.
"What we're trying to do is just invade the tour with love," he declared. "They hear the songs and they connect it with the moment. Who knows what seed can be planted there and then the Holy Spirit can do the rest," he concluded while pointing to his heart.
After the "All The Hits Tour," Wells will join Skillet, Britt Nicole and others on the "Air1- Positive hits Tour." Afterwards, he plans to take some time off to be with his family since his wife is pregnant with their third son.
In the meantime, Wells can be seen on "All The Hits Tour" which runs through Sept. 5 when it wraps up Seattle, Washington. For more information on Wells, click here.