Christian Student Expelled Over Homosexuality Views Slams University's 'Double Standards'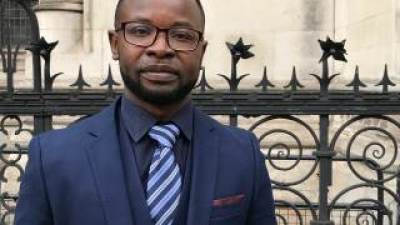 A Christian student who was expelled from Sheffield University in the U.K. for writing against gay marriage on Facebook has slammed the institution's "appalling double standards" and pointed out its acceptance of controversial Islamic beliefs shared on campus.
"Of all places, I would expect universities to be places for free exchange of ideas and debate. It is shocking that, as a student, I can be thrown out just for believing in the Bible," Felix Ngole, 39, said.
Ngole, 39, presented new evidence on Tuesday at a Judicial Review hearing at the High Court in London, concerning his removal from the two-year M.A. social work degree course after he posted on Facebook in 2015 that "the Bible and God identify homosexuality as a sin."
He noted that he was removed from the course by a committee chaired by a prominent and long-standing LGBT campaigner. Ngole outlined the professor's LGBT campaigning history, which he said created a conflict of interest, and should lead to the committee's decision to be overturned.
Ngole also submitted evidence that in December 2015, the university allowed an Islamic teacher, Fadel Soliman, to speak to a segregated student audience. Soliman apparently promoted his YouTube channel, which allegedly makes the Islamic case for domestic violence, sex slavery, and polygamy.
"I find it unbelievable that the person presiding over the disciplinary panel was a 'proud' lesbian and a veteran LGBT activist, and that fact was never disclosed to me," he stated. "I am also amazed by how the university has handled the visit of the controversial Islamic speaker."
The University of Sheffield explained at the time that since Ngole was taking a "professionally qualifying degree" with the aim of becoming a social worker, his views on gay people would affect people he might work with.
Libby Powell, solicitor with Christian Legal Center, which is supporting Ngole, told UCB Radio earlier this year that Ngole has told the university throughout the internal hearings, "I've already dealt with homosexual clients, I have homosexual friends, I don't treat them any differently and I would never dream of treating them any differently.'"
Paul Diamond, Christian Legal Center's standing counsel, pointed out that Ngole's comments were made in "a private/social as opposed to professional context."
"Mr. Ngole's expression of his beliefs was a genuine contribution to an important public debate," Diamond said, as BBC News noted. "Mr. Ngole is entitled to express his religious views; and did so in response to direct questions.
"If you philosophically believe in free speech, people should have the right to say what you don't want to hear ... Society must be rational in its restrictions of free speech. Otherwise, free speech would be at the mercy of the most militant, most aggressive, most hurt, or even the most violent."