Christian Student Expelled for Quoting Bible in Facebook Post Opposing Gay Marriage Loses Appeal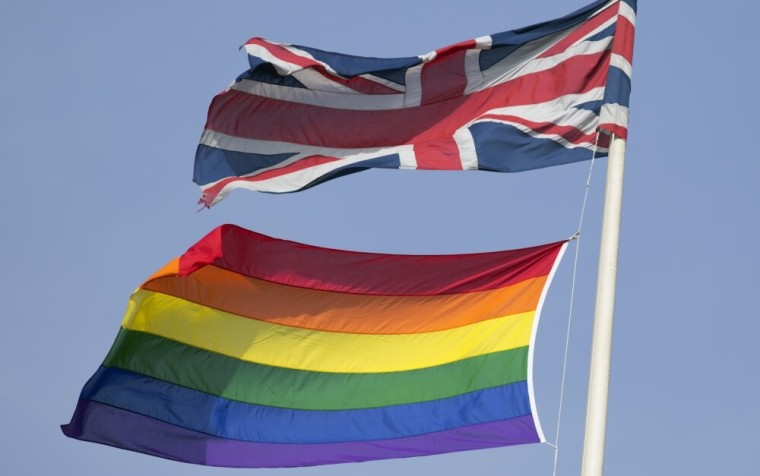 A Christian student expelled from England's Sheffield University because he quoted the Bible's stance on homosexuality in a Facebook post supportive of controversial Kentucky clerk Kim Davis has lost his appeal.
Felix Ngole, a 38-year-old in his second year of study for a master's degree in social work at the University of Sheffield in South Yorkshire was told that he is no longer a student at the university after a committee ruled he "may have caused offense to some individuals" by issuing a Facebook post last September quoting Leviticus on the Bible's condemnation of homosexuality.
Ngole's post came in defense of Davis, the clerk of Rowan County, Kentucky, who became the center of a media firestorm last year when she refused to allow her office to issue same-sex marriage licenses with her name and title on them because of her religious objection to same-sex marriage.
Although Ngole's Facebook page is private and can only be seen by his friends, his post was brought to the attention of administrators at the university months later.
Ngole's future at the university was then subjected to the "Fitness to Practice" committee, which ruled that his conservative Christian beliefs about marriage would negatively impact his "ability to carry out a role as a social worker" and that his post "transgressed boundaries which are not deemed appropriate for someone entering the social work profession."
The committee ruled that Ngole was to be "excluded from further study on a program leading to a professional qualification." In late February, the school informed Ngole that he would no longer be recognized as a university student.
"Your student record will be terminated shortly and your library membership and university computer account withdrawn," Ngole was told. "You may wish to contact your funding body for advice on your financial position."
Backed by the Christian Legal Centre, Ngole, a father of four, filed an appeal of the committee's decision. Ngole, however, was informed last week that he had lost his appeal.
He was told by the university's appeals office that his post was "inappropriate" and went against outlined conduct. The appeals committee determined that the expulsion was a "proportionate" punishment.
"Like every other student at university, I use social media to communicate and express personal views. In my Facebook posts in question, I simply expressed support for the biblical view of marriage and sexuality," Ngole explained in a statement. "However, I was reported to the university for these views and they unilaterally decided to end my course. In so doing, they ended my training for my chosen vocation in life."
Ngole plans to seek further legal action against the university following his expulsion.
"[M]y case raises all sorts of legal questions as to whether Christians can any longer hold traditional biblical and moral beliefs and still enter mainstream professions such as social work, medicine, teaching and law in this country," Ngole stated.
Andrea Williams, chief executive of the Christian Legal Centre, said in a statement that the university's expulsion of Ngole only continues a "worrying trend throughout higher education institutions … to censor any view that may be deemed 'offensive.'"
She argues that Ngole's belief in traditional marriage would not impact his ability to maintain professionalism as a social worker.
"Ngole has worked with those who identify as homosexual in the past and has always treated them with respect, never discriminating against them. There is no evidence that Felix's biblical views would have negatively impacted his work," Williams asserted. "We have become used to registrars, nurses, teachers, magistrates and counsellors being disciplined in their jobs for acting according to conscience, but this is the very first time a Christian student has been stopped even before he enters his chosen vocation to help others — simply for holding traditional Christian views on marriage and sexuality."