Christian Teenager Recalls Father Dying in Her Arms, Final Words After Church Suicide Bombing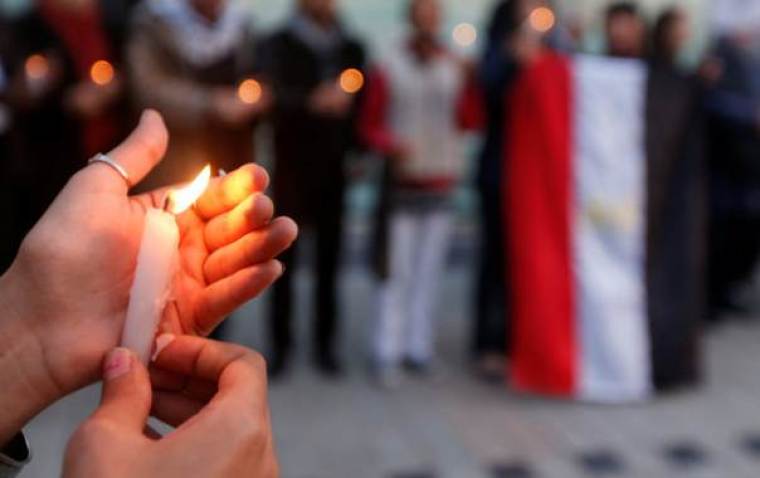 A Christian teenager whose father died in her arms following a suicide bombing at Saint Peter and Saint Paul's church in Cairo where 25 people were killed last December, has shared his final words. 
Fifteen-year-old Marian, identified only by her first name, shared her story with persecution watchdog group Open Doors USA on Tuesday, where she recounted how her father, 45-year-old Nabil, was "exceptionally happy" the morning of Dec. 11 before he was killed.
"We had breakfast together, and we were joking with each other," she said.
Nabil then went to work at Saint Peter and Saint Paul, where he was a guard. Marian had gone home to make some tea as per his request, which was when she heard a big explosion. Marian said she remembered people running in panic as smoke filled the area, and the exact spot outside the church where she found her father.
"He was just lying there, still holding tight to the keys of the church, even though the explosion had blown him meters away," she said.
"I put his head on my lap. He gave me the keys and asked me to take care of my younger brother and sister. Then he closed his eyes and smiled peacefully, his face shining. Then he went to Heaven."
Survivors of the suicide bombing, carried out by an Islamic extremist, told the teenager that her father ran after the attacker in his attempts to stop him from entering the women's section of the church.
"Look here, you see the dents of the blasts on the pillars, the walls. The church didn't repair them on purpose, so we remember how the women died for their faith that day and how my father, as the only male victim, died as well," Marian added.
Despite her grief and anger at her father's death, Marian said she believes he's watching her from Heaven.
"I feel like he's telling me that I'm not alone, that Jesus is with me," she added.
"I have felt God's incredible comfort through these times. And I've felt the warm love of the Christian community. God takes, but He gives back more. I can't repeat it enough, and I want the young adults around the world to know it as well," she continued.
"God is love. God is kind. God is merciful. I have experienced this in my most difficult hour."
The children of several Christian victims have been speaking out, remembering their parents' sacrifices.
One 10-year-old schoolboy who witnessed his father being murdered by Islamic State militants in Minya in an attack in May also shared his story. Mina Habib described how the terrorists, who stopped three vehicles on their way to a monastery, cried out "God is great" every time they shot a follower of Jesus Christ.
"We saw dead people, just dumped on the ground," the boy told Reuters in June.
"They asked my father for identification then told him to recite the Muslim profession of faith. He refused, said he was Christian. They shot him and everyone else with us in the car," he said, speaking of his father, Adel.
The jihadists killed 29 Christians in the attack at the time, prompting thousands of Copts to mourn their deaths and urge President Abdel Fattah al-Sisi to keep his promise to protect them.