Christian Tortured, Forced to Confess Murder in Pakistan Is Acquitted After Four-Year Battle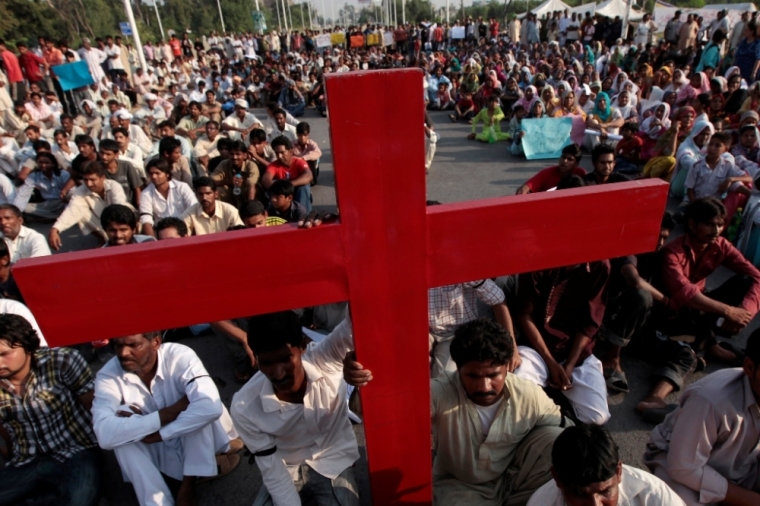 Christian Pakistani man Imtiaz Masih has been acquitted after a four-year legal battle when he was tortured and forced to confess to the killing of his Muslim employer's brother.
The European Center of Law and Justice announced on Thursday that its affiliate in Pakistan, the Organization for Legal Aid, managed to successfully acquit Masih after a court found that the prosecution witnesses made conflicting statements, and could not be trusted.
"False accusations of crimes are all too common in Pakistan. Usually, people falsely accuse others to settle personal scores or simply to implicate an easy target to divert attention from the real culprit," the ECLJ explained.
"Because Pakistani Christians are generally poor and uneducated and do not have means to fight with wealthy Muslims, they become easy targets of persecution. Widespread corruption in the criminal justice system, especially in the police department, facilitates such false accusations."
The case stemmed from an incident on Nov. 9, 2010, when Muhammad Anwar, the brother of Muhammad Sarwar, Masih's employer, was shot and killed outside his house. Anwar's other brother, Muhammad Aslam, initially told police that Anwar had been killed by Muslim landlords over a land dispute, but later changed his statement and alleged that Masih had committed the murder.
Aslam and Sarwar then abducted the Christian man, and tortured him until he was forced to confess to the crime to the police.
OLA has been helping Masih throughout the trial, and in March 2011 managed to get him successfully released on bail.
The minority Christian community in Pakistan has often faced cases of blasphemy, which persecution watchdog groups say is a way to suppress religious freedom.
The American Center for Law and Justice, which also shared the news of the acquittal on its website, has been advocating for a number of Christians imprisoned for their faith in Muslim-dominated countries.
The group started petitions and led campaigns that helped free Christian mother Mariam Ibrahim, who was imprisoned in Sudan and sentenced to death for refusing to identify as a Muslim.
The ACLJ has also been urging the Obama administration to do all that it can to secure the release of American citizen and pastor Saeed Abedini, who's been imprisoned in Iran since September 2012, also for his Christian faith.