Christian UC-Berkeley Student Senator Refuses to Resign Over Belief Gender Is Not a Choice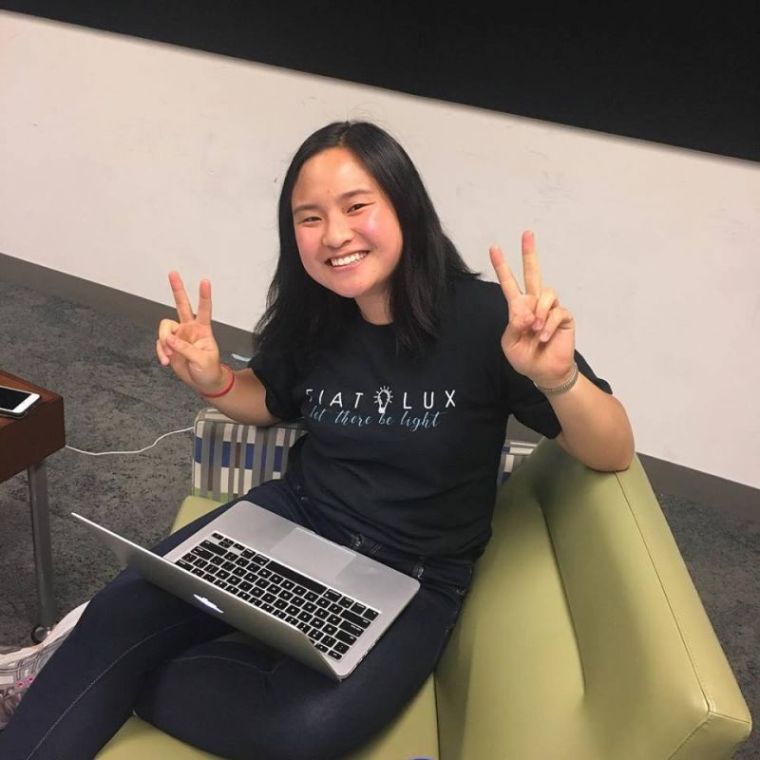 Isabella Chow, a conservative University of California-Berkeley student senator who is facing calls to resign because she believes gender is biological and is not an individual's choice, says she plans to stand up for the values of the Christians who elected her.
"There's a Christian community and campus that has been praying for me and encouraging me throughout all this. And if I don't represent their views, who else will?" Chow told Campus Reform in a recent interview.
The student senator represents the Associated Students of the University of California party Student Action. Due to her recent abstention from voting on a resolution to oppose Title IX changes proposed by President Donald Trump to define gender as a biological, immutable condition determined by genitalia at birth, Chow's own party has disowned her.
"As a party, we are committed to ensuring that the rights and dignity of the Queer and Trans community on this campus are guaranteed. As a party, we are committed to establishing and defending access to reproductive health services," the party said in a statement earlier this month.
"That is why we, as a party, have resolved to part ways with ASUC Senator Isabella Chow due to inconsistencies between her beliefs and the mission of Student Action. While we respect Senator Chow's leadership and community work, we cannot allow the actions of our elected officials to oppose what in our assessment is inviolable —reproductive health and wellness resources, legal protections for survivors of sexual violence, and community space for vulnerable members of our student body."
In her abstention from voting to oppose Title IX changes at an Oct. 31 ASUC Senate meeting, Chow said in a statement that even though she believes in God's love for all people she could not vote against her faith.
"That said, I cannot vote for this bill without compromising my values and my responsibility to the community that elected me to represent them. As a Christian, I personally do believe that certain acts and lifestyles conflict with what is good, right and true. I believe that God created male and female at the beginning of time, and designed sex for marriage between one man and one woman. For me, to love another person does not mean that I silently concur when, at the bottom of my heart, I do not believe that your choices are right or the best for you as an individual," she said.
"Where this bill crosses the line for me is that I am asked to promote a choice of identities that I do not agree to be right or best for an individual, and to promote certain organizations that uphold values contrary to those of my community. After lengthy conversations with many of my community leaders and advisors, I have chosen to abstain from voting on these bills tonight," she explained.
The definition of sex was made far more complex through a series of decisions made by the Obama administration which loosened the legal concept of sex in federal programs, including in education and health care, recognizing sex largely as an individual's choice and not determined by biology.
These decisions have long angered conservatives and Chow believes it's time to fight back.
"As a Christian, I believe that God redeems and he uses all situations for the good of those who love Him. There is so much happening, and even though it's been a really, really rough week for me, I know that God is working and I know that he is using this to strengthen the church, to awaken the church in a sense," Chow told Campus Reform.
"I want the church to be able to dialogue even more about where we stand on this theologically," she added. "I think that it's time for the church to stop being silent. And it's time for the church to start speaking up, and to back our words with actions that really reflect the love and the truth of Jesus."