Christian Wedding-Venue Owners Fined 81K by Illinois Vow to Never Host Gay Weddings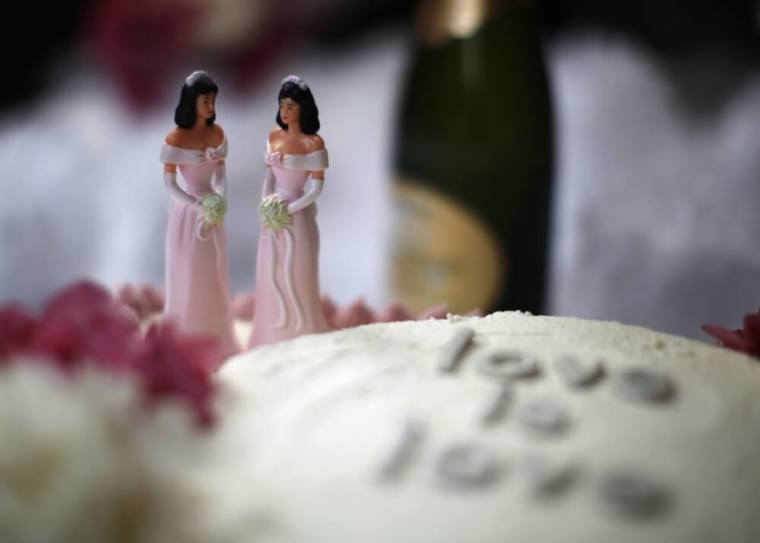 The Christian owners of an Illinois wedding venue have vowed that they will never host same-sex wedding ceremonies at their family-run bed and breakfast even after they were forced to pay over $80,000 in fines.
Jim and Beth Walder, the owners of Timber Creek Bed & Breakfast in Paxton, Illinois, were fined by the state's Human Rights Commission on Tuesday for declining to host the wedding of Todd and Mark Wathen in 2011.
After the Wathens reached out to Timber Creek to express interest in having their wedding there, Jim Walder responded with an email saying that they could not accommodate the request because "homosexuality is immoral and unnatural based on what the Bible says about it."
"If that is discrimination, I guess we unfortunately discriminate," Walder's email to the Wathens reportedly stated.
Reuters reports that the commission ruled that the facility must pay both Wathens $15,000 each for emotional distress caused by the incident on top of $50,000 in legal fees and $1,218.35 in court costs.
Despite the fact that the Walders could face additional fines if they continue declining to host same-sex weddings at their venue, the Walders said in a statement to the Ford County Record following the ruling that they will not be coerced into violating their religious convictions on marriage.
"To be absolutely clear, we cannot host a same-sex wedding even though fines and penalties have been imposed by the IL Human Rights Commission. Our policy will not be changing," Jim Walder said in his statement. "We are not looking for a fight, but when immoral laws are purposely passed (or deemed constitutional) that blatantly conflict with God's Word and when the heavy hand of government tries to force us as Christians to embrace sinful behavior, we have a moral obligation to resist and stand for Biblical truth. 'It is better to obey God than men.' Acts 5:29."
Walder's statement also asserted that the commission's ruling is a sign that "religious freedom does not exist within the Illinois Religious Freedom Protection and Civil Union Act or the Illinois Religious Freedom and Marriage Fairness Act."
"In our opinion, neither the State of Illinois nor the U. S. Supreme Court has the authority to tamper with the definition of marriage. God alone created marriage and declared thousands of years ago that it was to be between a man and a woman," the statement reads. "Not two men. Not two women. We may be out of step with an increasingly anti-Christian culture, but we are in compliance with God's design and that is what ultimately matters."
The Walders also posted another statement to the company's website explaining their view on gay marriage.
"God is not confused. His Word clearly illustrates and declares that marriage is between one man and one woman. It also labels homosexuality as an abominable sin throughout the Old and New Testaments. God's Word is the ultimate authority, infallible, and unchanging," the statement reads. "Consequently, we cannot host civil unions or gay marriages at TimberCreek Bed & Breakfast. It is not an issue of fairness or equality, but an issue of right and wrong. We cannot be part of what God condemns."
This is not the first time that a Christian-run wedding venue has been fined for refusing to service a gay couple's wedding.
In 2014, the owners of a farm near Albany, New York were fined $13,000 for refusing to open their facility for a gay wedding.
Also in 2014, a city in Idaho threatened ordained ministers who also own a wedding chapel with fines and even jail time if they did not serve a same-sex wedding.