Christian Woman Held Captive by ISIS Fears She Abandoned Jesus for Pretending to Be Muslim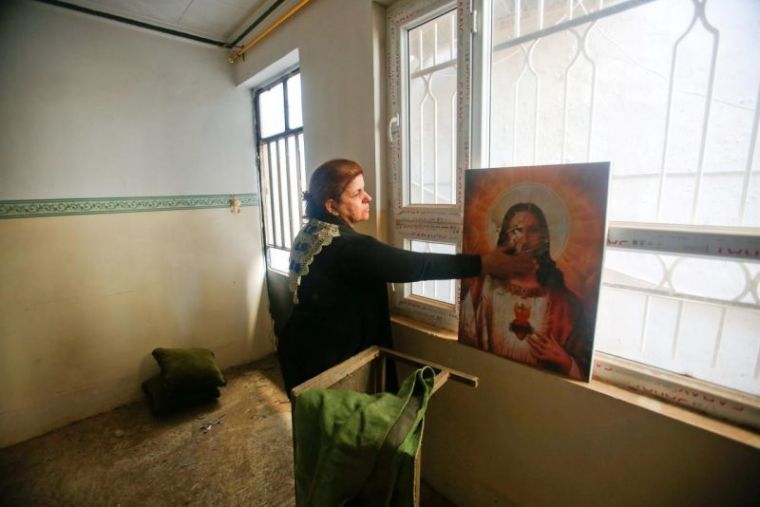 A Christian woman who was kidnapped by the Islamic State in the Iraqi town of Qaraqosh in 2014 has said that she fears what Jesus Christ thinks of her after she pretended to be a Muslim to spare her life.
As many as 38 Christian women from Qaraqosh remain in IS captivity, believers told The U.K. Sunday Times earlier this week, along with thousands of other women and children who've been kidnapped by the terror group.
While IS has suffered heavy losses in the past two years, having lost control of Qaraqosh and many other towns it had initially captured, the fate of at least 38 Christian women remains unknown.
A woman named Rana, one of the Christians who managed to escape after she was captured following the 2014 raid, admitted that at one point during her two-and-a-half years imprisonment she pretended to convert to Islam to spare her life.
She shared that she fasted and prayed five times during the day, as per Islamic custom, but silently at night she would pray to Jesus and the Virgin Mary for deliverance.
"There was so many times where I could have committed suicide, but I decided I did not want to lose my soul," the woman said. "I still had one bit of hope."
She has since been welcomed back to St. Behnam Church, her worship community, though says that she is fearful that she committed sin by pretending to convert to Islam.
Father Duraid Barbar, a local priest, says that a number of the rescued women have shared similar stories of having to pretend to have left Christ.
"I tell them, 'There's no problem, because Jesus loves you, He never left you,'" the priest said.
There have been rebuilding efforts and some good news lately for Iraq's minority Christians, with Premier reporting that nearly 26,000 Christians have returned home to Qaraqosh after they were driven out by IS.
Grim reminders of the mass killings the terror group carried out in the town and other places keep resurfacing, including a discovery in March of mass graves containing the bodies of 40 Christians wearing small crosses.
Christian women who've been freed by IS have shared of their horrific experiences, which include rape and being sold as sex slaves.
A video by Kurdistan 24 captured the emotional reunion of one such woman, Rita Habib with her father more than three years after she had been taken in Qaraqosh by IS.
"I was bought and sold four times. They did evil things to us. They beat us and raped us," the Christian woman recalled. "The worst of all was girls aged 9 who were raped. Girls would be sold for $4,000 to $15,000."