Christian Woman Should Not Marry Father of Her Child If He's a Nonbeliever, Theologian Says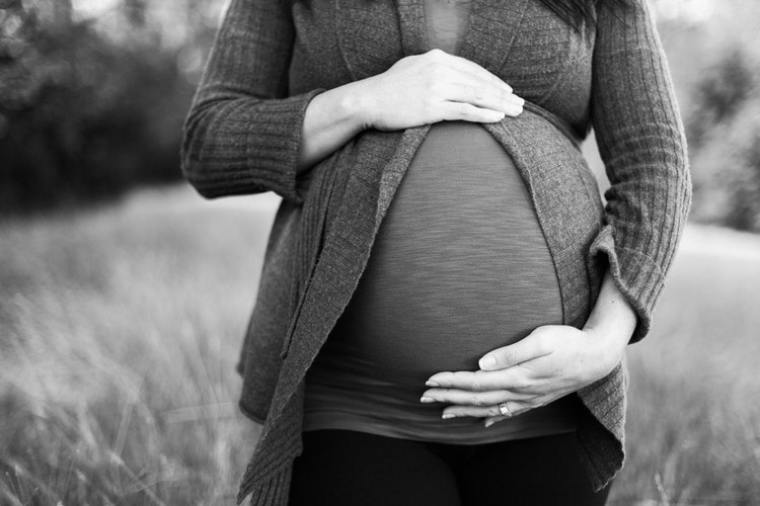 If an unmarried couple have a child together, should they be encouraged to marry even if one is a nonbeliever?
No, largely because they would be "unequally yoked," according to John Piper, chancellor of Bethlehem College & Seminary and founder of DesiringGod.org.
On a recent episode of the podcast "Ask Pastor John," a listener named Patrick asked Piper about what he should do regarding a couple at his church.
"A young couple at my church is unmarried, and they have a child together. They are now living in a state of chastity, apart. The man is not a believer. She is," explained Patrick.
"They plan to marry, though I have advised her not to marry him unless he becomes a believer (based on 2 Corinthians 6:14–18). Categorically speaking, am I correct here? Or does the bringing of a child together into the world override Paul's 'unequally yoked' principle?"
Piper responded that he agreed with the reasoning, stating that "sex before marriage or even giving birth to a child before marriage does not change Paul's instructions for Christian marriage."
Piper referenced 2 Corinthians 6:14, in which the Apostle Paul says believers cannot be "unequally yoked" with nonbelievers, and 1 Corinthians 7:39, which reads: "A wife is bound to her husband as long as he lives. But if her husband dies, she is free to be married to whom she wishes, only in the Lord."
"Of course, behind these two commands for believers to marry only believers is the wisdom that marriage ought to be built on the foundation of faith in Christ with all the challenges and goals of marriage shaped by the lordship of Jesus Christ. This can't be in a union where one does not submit to the lordship of Jesus Christ," said Piper.
He also cited 1 Corinthians 6:15-16 to support his argument: "Do you not know that your bodies are members of Christ himself? Shall I then take the members of Christ and unite them with a prostitute? Never!" Do you not know that he who unites himself with a prostitute is one with her in body? For it is said, 'The two will become one flesh.'"
Piper explained, "We can infer from this warning against sex outside marriage that Paul does not believe that such a sexual union creates a covenant. And this is all the more striking ... because he says it does create a kind of one flesh union even with a prostitute.
"If anywhere Paul is goig to say that a person is bound to marry someone with whom they have had a one flesh union, this would be it ... Don't you mean that? And he doesn't. He doesn't mean that."
Piper went on to describe a sexual union as precious and "intended by God as a consumation of a marriage covenant."
"But by itself, isolated out there in some brothel or in some house at the beach as teenagers, that isolated sexual encounter does not create a covenant," he emphasized.
"If a one flesh union does not create a marriage covenant, then the fruit of that one flesh union — namely a precious child — does not create a covenant either. 
"It seems to me that the biblical instruction to only marry in the Lord stands even though there has been a sexual union and even though there has been the fruit of that sexual union — a child."
Piper said that marrying the nonbeliever could present more challenges and the marriage may not last. The Christian woman should see that there's a possibility of falling in love with a Christian man and having a long-lasting marriage, Piper noted. Otherwise, she can pray for the child's father to become a believer.
Last month, Piper suggested that Christians should not attend weddings of couples that have engaged in premarital sex and still believe it to be morally acceptable.
"If they are moving away from fornication because they are now persuaded it is sin, and they are marrying as a declaration of repentance and faith in Christ and a commitment to righteousness, then they are right with God. We should join them in the penitent and happy celebration," stated Piper.
"But it is possible that they are not at all persuaded that having sex together as an engaged couple is sin. Maybe they would do it all over again in the same way. Many in our day, tragically, are deluded about this because of how superficially they submit to Scripture. They don't submit themselves to God's authority in Scripture. They just do what they feel like doing, and assume God is OK with it — like sleeping together before they're married because they think they're committed to each other."
Piper added that he believed such a couple, if they go to a "Bible-believing church," must be "disciplined," adding "because we don't just discipline people for unrepentant actions of sinning, but also for unrepentant belief that sin is right or permissible."