Christian women's shelter sues city over complaint saying it must admit transgender females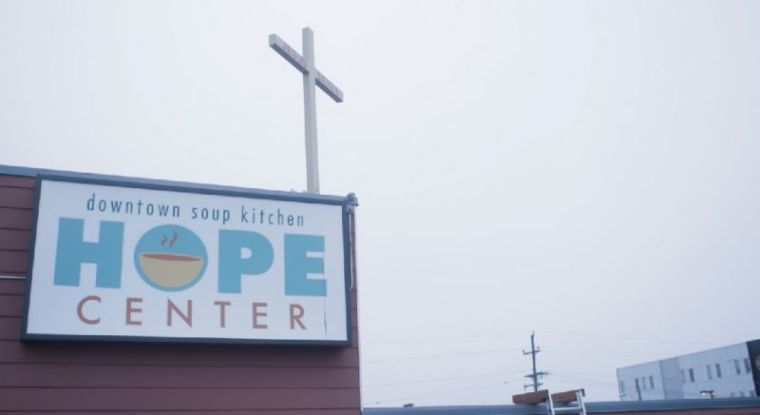 A faith-based women's shelter in Alaska has filed a lawsuit against the state's most populous city for pressuring it to admit men who identify as women.
The Downtown Soup Kitchen Hope Center of Anchorage filed the lawsuit earlier this month in response to issues surrounding a complaint against the nonprofit over a recent incident in which staff sent a trans-identified person to a hospital rather than allow the biological man to stay at the facility.
"The Anchorage Municipal Code prohibits public accommodations from denying services based on sex or gender identity or stating those services will be denied. It also forbids property owners or their agents from communicating any preference or limitation on the use of real property based on sex or gender identity," read the lawsuit, in part, which was filed in U.S. District Court for the District of Alaska.

"Hope Center has not violated this law. It is not a public accommodation, and the code exempts homeless shelters, like Hope Center. But the last eight months, Anchorage has used the code to investigate, harass, and pressure Hope Center to admit men into its women's only shelter, and to stop Hope Center's exercise of its religious beliefs."
Alliance Defending Freedom, a conservative law firm based in Scottsdale, Arizona, which is representing Hope Center, directed The Christian Post to a statement on their website.
"If Anchorage succeeds, it would not only force a religious ministry to abandon its mission and message, but also force homeless women to sleep alongside and interact with men in intimate settings — even though those women may have been beaten, raped, or sexually assaulted by a man the day before," said the ADF.
The district court lawsuit came in response to a complaint filed against Hope Center by the transgender person before the Anchorage Equal Rights Commission earlier this year.
Identified in court documents as "Jessie Doe," according to the plaintiffs, the person showed up drunk at the shelter in January and was then given a cab ride to a hospital paid for by the shelter.
Dee Ennis, deputy municipal attorney for the Municipality of Anchorage, provided a statement to CP on Thursday, explaining that the commission's investigation was still pending, but had not been completed "due in large part to the noncooperation of the Hope Center." 
"No decision had been reached by the AERC or enforcement action taken prior to the filing of this complaint in federal court," continued the statement.
"There is strong federal policy not to intervene in local agency proceedings prior to any enforcement action or state court review of local code interpretation. Just as filing of this lawsuit was premature, so is requesting injunctive relief from the federal court."